PICKLEBALL PLAYER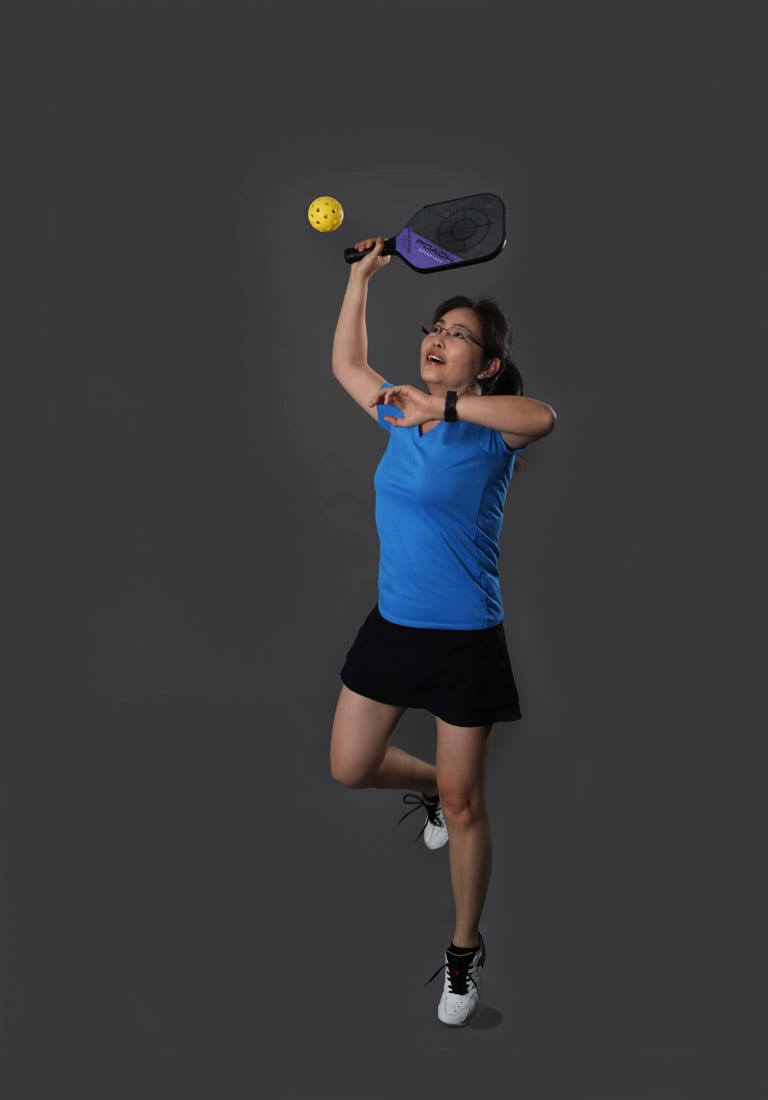 STORY: Ann Hardie
PHOTOS: Sara Hanna
Lili Ding picked up a pickleball paddle for her husband. She had heard about the sport that was booming around Atlanta and thought it'd be something that she and Mike, who had recently retired, could do together. "I didn't want him just sitting inside the house watching television," says Ding, who lives in Brookhaven.
These days, however, Ding plays pickleball for herself. And she is turning out to be quite the natural. "I aspire to be as good as she is, and that's a really big aspiration," says her husband without a tinge of jealousy or bruised ego in his voice.
To be fair, Ding, who is originally from Kunming in southwest China, had a distinct advantage starting out: She grew up playing badminton. Pickleball combines elements of that sport with tennis and pingpong, and is played on a surface with the same dimensions as a doubles badminton court. "There are a lot of people who play pickleball who have a tennis, pingpong or racquet sports background," she acknowledges.
There are a lot of people who play pickleball, period. The sport's beginnings go back a half-century to a backyard party on an island near Seattle. In recent years, pickleball has taken off. In 2018, it was the country's fastest-growing sport according to the Sports & Fitness Industry Association, and it counts Bill and Melinda Gates among its enthusiasts.
Still, not everyone shows the proper respect of the skill that pickleball demands, says Ding. It could be the funny name, which as the story goes, is derived from a dog named Pickles who was at that backyard party way back when and kept absconding with the ball. "People have asked me, 'Isn't it tennis for old people?'" says Ding. "Once you're in it, you figure out that it's competitive and is for people of all ages."
Ding and her husband usually play three times a week, often at the Family Life Center in Buckhead and at Hammond Park in Sandy Springs. They don't play together or against each other so much anymore. Ding's gotten too good, says her husband, who dotes on her accomplishments. She and her doubles partner have won three of the five tournaments they've competed in.
Ding plans on taking lessons to get even better. One thing she doesn't need is lessons on developing a killer instinct. Her strength is her smash. She has hit competitors with the ball, though not intentionally, and she always feels bad afterward. "I am aggressive— maybe too much," she says. "But when I see the chance at an overhead, I don't want to miss it."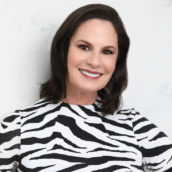 Joanne Hayes
Publisher & Founder
Joanne Hayes is a 26-year veteran of the publishing industry, having worked for 12 years as an Account Executive for an award-winning Journal Register Company newspaper group, Southern Rhode Island Newspapers, and 3 years as the Marketing Director of SO Rhode Island, a publication of the award-winning magazine company Providence Media, prior to her move to Atlanta in 2009.
Simply Buckhead Magazine was conceived by her company, ValueStream Media Group, and began publication in 2010, with Joanne at the helm as Publisher and Founder.  The publication quickly became the "must-read" publication for people who live, work, shop, dine, entertain, travel, have families, homes, and pets and participate in philanthropic efforts, and has literally been read online all over the world. 
ValueStream Media Group is a media partner and sponsor to CURE Childhood Cancer, Bert's Big Adventure, Atlanta Community Food Bank, The nsoro Educational Foundation and Joanne currently serves as a Board Member for the Atlanta Community Food Bank.