It's been a long time coming, but Stephen Franklin now reigns supreme at his new barbecue joint…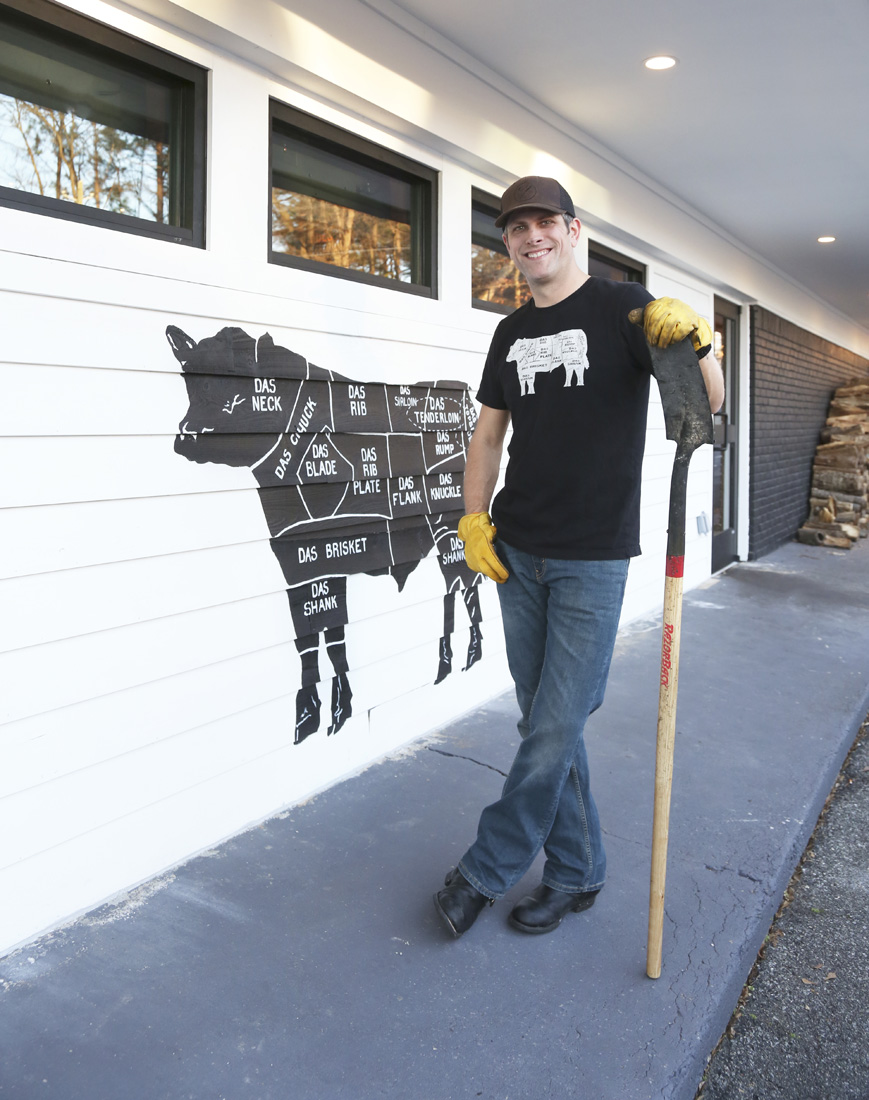 Famed foodie Anthony Bourdain once said, "Barbecue may not be the road to world peace, but it's a start." Buckhead resident Stephen Franklin couldn't agree more, and he's on his way to proving it at his new restaurant DAS BBQ. "There's something mystical about barbecue and its ability to break down barriers between people," Franklin says. "Maybe it's something carnal about fire and food that bonds humans in a way that's hard to explain." Only two months old, DAS BBQ is located on the site of an old Pizza Hut along Collier Road and is named using the German word for "the."
Franklin, 41, is no stranger to the world of the grill and smoker. His father, Steve, who owns a small stake in the restaurant, is an aficionado who has always thrown elaborate weekend grill outs and has judged dozens of barbecue competitions throughout the U.S. "From our house in Decatur, to the house in Vinings and now their house in Brookhaven, my folks have always had a backyard barbecue oasis of sorts," says Franklin, recalling the hundred or so people who'd show up at their house for barbecues practically every other Sunday. So it's in his DNA.
But opening a restaurant wasn't part of the plan initially. After getting his business degree from UGA, Franklin worked for an insurance firm selling property and casualty policies—conveniently to a lot of area eateries. "I learned a lot about the financial and operational side of restaurants through the underwriting process," he says, adding that he made mental notes about the common characteristics of the ones that thrived. Franklin later went to work at local marketing agency Son&Sons. Working there opened his eyes "to what people can do when they really love what they do." And the seed for DAS BBQ was planted.
Spending the day with Franklin as he prepared for the grand opening of his "outlaw meets industrial" barbecue joint, which we did back in late October, not only demonstrates his deep love for the cuisine but the level of commitment involved in debuting a restaurant in a city where you'd better know what you're doing or else everything could go up in smoke.
7 a.m. Clad in black motorcycle boots, jeans and a DAS BBQ shirt and cap, Franklin is already on site, dealing with all of the minutiae involved in opening a new restaurant, including meeting with the metal and ironwork contractor who's creating the custom lettering for the DAS BBQ sign.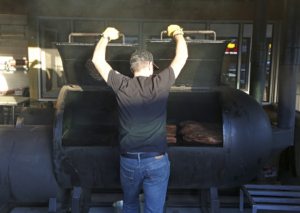 9:45 a.m. Franklin gets the fires started in his two offset barrel smokers that he had built to the exact specifications as the smokers used by Aaron Franklin (no relation), the mastermind behind the legendary Franklin Barbecue in Austin, Texas. Custom-made for DAS BBQ by Stephen's uncle out of a pair of old propane tanks, the smokers—which he's named Pancho and Lefty—would normally go for around $15,000 apiece if you had them specially built or bought a similar commercial version.
11 a.m. Working at a makeshift table, Franklin, along with longtime friend and fellow pit master Justus Jones, is trimming the fat off 100 pounds of brisket that they'll be serving at a local festival the following day. They then coat the meat with a spice rub, a mix of coarse salt, pepper, granulated garlic and several types of ground chile peppers. "We like the rub to be as bumpy as possible," says Franklin, although he admits that the meat gets its real flavor from the smoke, not the spices. He and Jones confer several times throughout the morning about keeping the fire right where they want it. "The key is less flame, more draw," he says. To smoke its meats, DAS BBQ uses a blend of pecan and hickory wood, much of the former coming from a 95-year-old pecan tree on the family farm in Stillmore, Georgia.
12:05 p.m. The 14 briskets they've prepared head into the smoker where they'll sit for the next 12 hours. With Jones on hand to keep an eye on things, Franklin heads next door to the Big Easy Grille & Bar for lunch. He knows the owner and is friendly with many of the staff and customers.
1 p.m. Over the next couple of hours, Franklin has a meeting with his general contractor, a visit from an inspector and a conference with his PR folks. He takes phone calls from his team of investors, discussing things from future catering jobs to the possibility of entering whole-hog cooking competitions. DAS BBQ Manager Lee Johnson and Managing Partner Anthony Guerra—who, as the former GM at Fox Bros., has his own barbecue chops—also stop by to check on the progress and help out with various duties. His dad stops by too at one point to sample the goods and lend his expertise.
5 p.m. Franklin leaves to pick up his 6- and 9-year-old daughters from school. He has stated publicly that one of his goals is to make barbecue less of a beer-swillin' boys' club and have it be more of an "accessible experience for all walks of life," adding that "barbecue is one of the most diverse cuisines I know" and that its audience should reflect that as well. Franklin admits one of his challenges will be getting his two girls excited about barbecue, citing that they'll be "harder to win over than my peers."
7:25 p.m. After dinner with his daughters, Franklin is back at the restaurant, manning the fire and getting the next day's meat—pork this time—ready for the festival. He's there until almost midnight, tending to Pancho and Lefty and his briskets. Now that he's doing what he loves, he doesn't mind the occasional long hours. "Barbecue— it's like breathing oxygen to me."
DAS BBQ
1203 Collier Road
Atlanta 30318
404.850.7373
dasbbq.com
STORY: Jill Becker
PHOTOS: Sara Hanna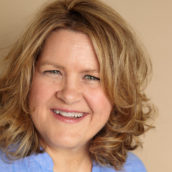 Jill Becker
Award-winning writer and editor who has penned stories for CNN, Woman's Day, Good Housekeeping, and dozens of other outlets.