Montage Palmetto Bluff plays nice with exclusive Music to Your Mouth festival… Nov. 17-19, 2017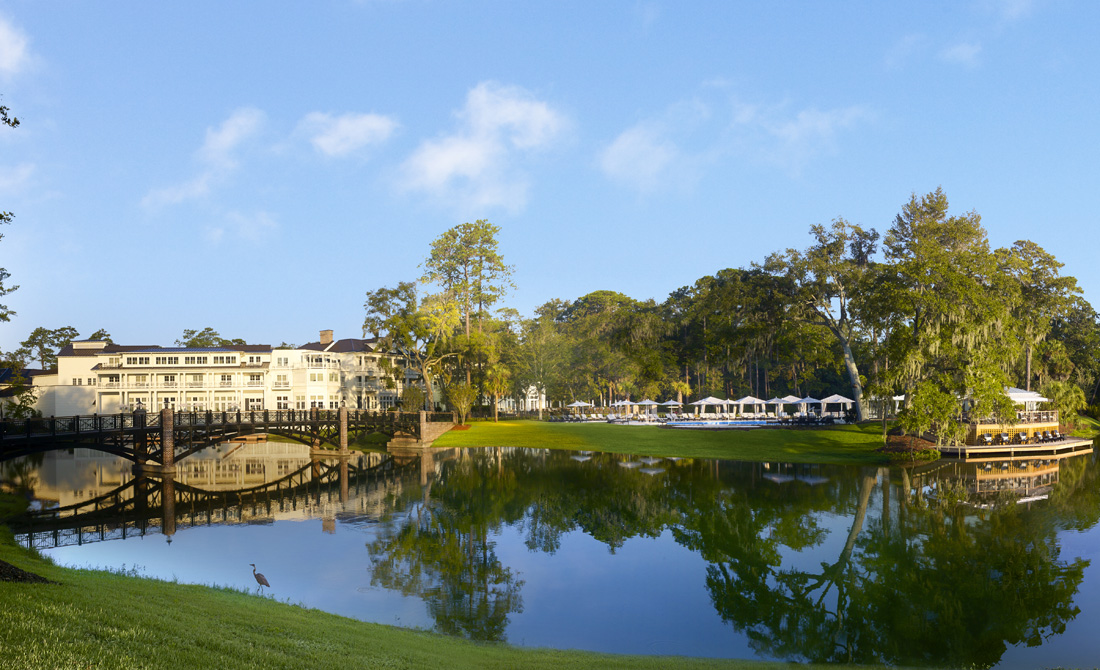 Upon arriving at Montage Palmetto Bluff last November, a buzz filled the air about the weekend's Music to Your Mouth festival. I could see that some guests were already enjoying their own "buzz" from attending the latest "Culinary Salon" (afternoon events focused on food or drink). After just more than a 4-hour drive from Atlanta to Bluffton, South Carolina, I was ready to join them.
But first, I checked into my well-appointed suite. The spacious accommodations with a screened in porch overlooking the property's lagoon, two full, white-marbled bathrooms, a comfortable living room and a king bedroom, was part of the $100-million expansion Montage Palmetto Bluff completed in fall 2016. The project renovated the existing 48 cottages and added 152 guestrooms located at the brand-new Inn and, like my suite, in guest houses between the cottages. The facelift also included the addition of dining options such as Jessamine steakhouse, a spa and more. Within walking or biking (there's a bike rental on property) distance from the location of the 10th annual Music to Your Mouth, the Montage played the perfect festival partner.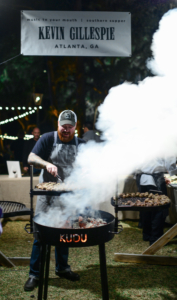 The 2016 affair included 20 Southern food-driven events with 31 chefs, 31 vintners and brewers, and several live-music performances. I attended two of the main tasting events, both of which featured lively bluegrass and Southern rock bands, including The Blue Dogs and the Bushels.
The more intimate of the two with 600 guests was Friday night's "Southern Supper." Under the stars and enormous live oaks of the 20,000-acre Palmetto Bluff community's Wilson's Village, I sampled the creations from five chef stations. Kevin Gillespie's of Gunshow in Atlanta served up a tongue-tantalizing wild venison kefta, cauliflower arnabeet and collard green tabouli.
Saturday's big show, the "Culinary Festival," was in the same location, but hosted 1,000 attendees under bright sunshine. A large tent housed culinarians, including Linton Hopkins of Buckhead's Restaurant Eugene and Holeman and Finch Public House, and winemakers offering samples of their finest nibbles and nectars. A 2014 Flowers Sonoma Coast Pinot Noir and I became fast friends. Beyond the tent, there were tables to sit and enjoy people watching as well as a creative corner where you could unclip and eat pieces of bacon hung by clothespins. A handful of Southern vendors were selling everything from carved wood coffee tables and leather purses to bowties—a great place to get a jump on holiday shopping.
Need a break from imbibing and gorging? (I did.) Take in a sunset cruise on the May River onboard the Grace, a 60-foot, recently restored 1913 motor yacht, or visit the tranquil 13,000-square-foot Spa Montage that welcomes with outdoor relaxation patios, plunge pools and eucalyptus steam rooms.
Undoubtedly, Music to Your Mouth and Montage Palmetto Bluff boast of luxurious Lowcountry living at its best—an indulgent weekend getaway filled with Southern hospitality.
DETAILS:
Montage Palmetto Bluff
476 Mount Pelia Road
Bluffton, SC 29910
866.706.6565
montagehotels.com/palmettobluff
Rooms starting at $295
Music to Your Mouth
19 Village Park Square
Bluffton, SC 29910
843.706.6449
musictoyourmouth.com
The 2016 Whole Hog Weekend Package (Friday through Sunday events) was $1,265 for tickets or $4,530 for tickets and a two-night cottage stay. More packages and individual event tickets also available.
STORY: Karina Antenucci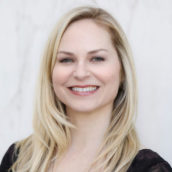 Karina Antenucci
Managing Editor and Wellness Columnist at Simply Buckhead. Blogger at Badass + Healthy.