BONNIE OWINGS MAKES CELIAC-FRIENDLY COOKIES, CAKES AND PIZZAS THAT ACTUALLY TASTE GOOD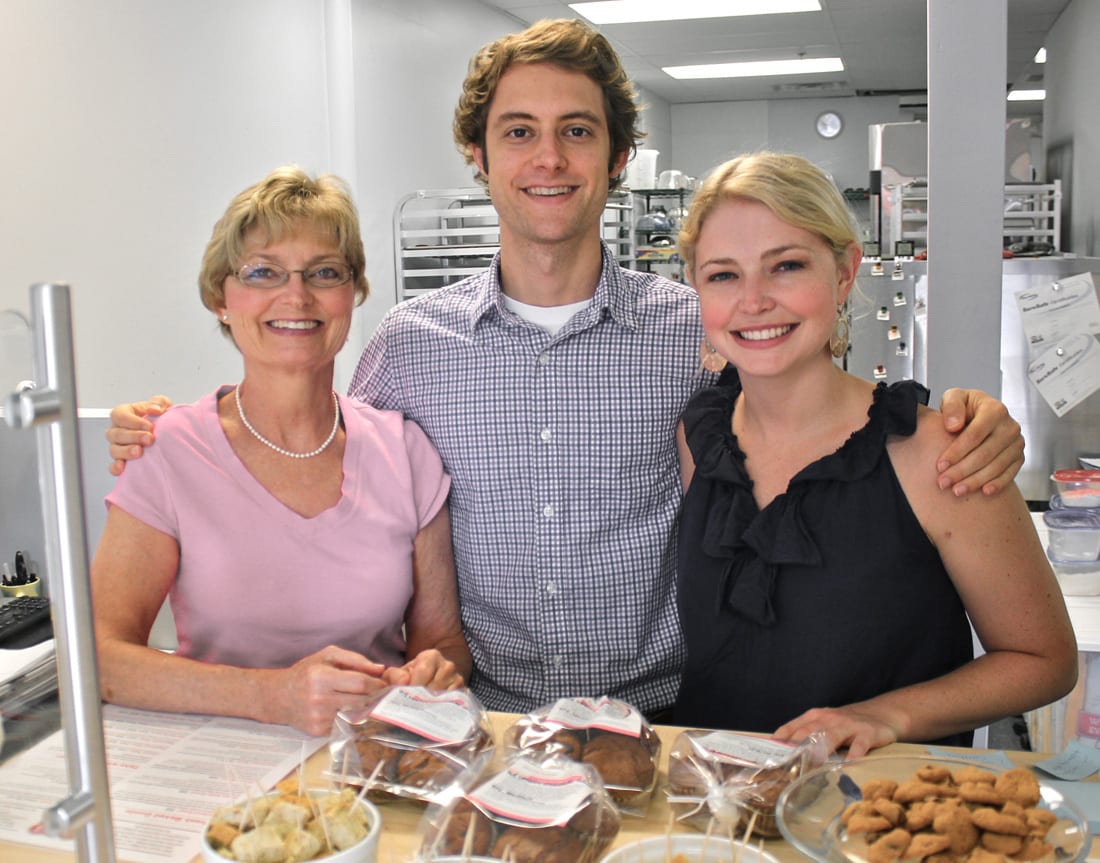 STORY: Carly Cooper
Bonnie Owings started cooking and baking for her family at age 10. When she found out she was gluten-sensitive, she struggled to find gluten-free breads and desserts that actually tasted good. So she started experimenting.
"I would bake [gluten-free items] and bring them to my doctor's office," says Owings. "Everyone liked them, and my doctor said they needed someone to be a gluten-free resource for others." So she partnered with her daughter, Sally Chasteen, and son, Taylor, and in 2009 opened Sally's Gluten Free Bakery in Sandy Springs. An Alpharetta location followed a few years later. Chasteen recently decided to leave the business to spend more time with her children, but Bonnie's other son, Davis, got involved as well, making it truly a family affair. Together, they sell gluten-free muffins, cupcakes, breads, pizzas, pies, cakes and cookies, many of which are also dairy-free, egg-free or soy-free.
Owings comes up with the recipes, oversees the baking and assists customers. "I'm proud of what we've done," she says. "It's rewarding to help people every day. People are used to bad gluten-free stuff. They're always surprised by how good ours is."
Here, she shares her secret to delicious gluten-free goods.
How do you come up with ideas for recipes?
I read recipes books and the food section of the AJC. After a while, you get to where you can convert recipes to gluten-free. I tweak and tweak and tweak until I get it right.
What's the secret to gluten-free baking?
You have to experiment a lot and use ingredients with moisture, like applesauce and pumpkin puree. Most of our stuff is brown rice-based. We also use tapioca, cornstarch and potato starch. We have a few paleo items using almond flour and coconut flour as well, because a lot of people are sensitive to corn or rice.
How often do you work on recipe development?
I do a lot at home for myself. At the bakery, we have to keep it simple. We introduce something new about every six months. Our bestsellers are chocolate chip cookies and chocolate chip cookie cake. Most people can't tell they're gluten-free. We also make a cinnamon raisin and walnut bread—a breakfast bread called CRAW. It's really unique with healthy ingredients and low in sugar.
How do you avoid munching on baked goods all day?
I'm around it so much that I'm really not even tempted.
What's your favorite part of the job?
Interacting with customers. Everyone who's gluten-free has a story. I hear a lot of interesting things. People talk about going from doctor to doctor, and when they eliminated gluten, it cleared up migraines, reflux and other gnawing health problems. For me, it was inflammation.
Besides baking, what do you do for fun?
I have two grandbabies, ages 21 months and 3½, and I love reading to them and spending time with them every Monday. I like to cook and enjoy getting out on the hiking trails near the Chattahoochee River. I also like going up to the North Georgia mountains. I love the outdoors.
SALLY'S GLUTEN FREE BAKERY
5920 Roswell Road
Sandy Springs 30328
404.847.0211
sallysglutenfreebakery.com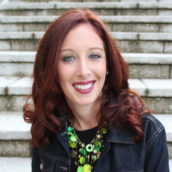 Carly Cooper
Foodie Tastemaker Columnist at Simply Buckhead. Contributing Editor at Atlanta Magazine. Restaurant Aficionado and Mother of Two.