For those who grew up killing time at the local arcade, Red Door Tavern welcomes you to relive those glory days at its new interactive game room, Arcadia at Red Door Tavern.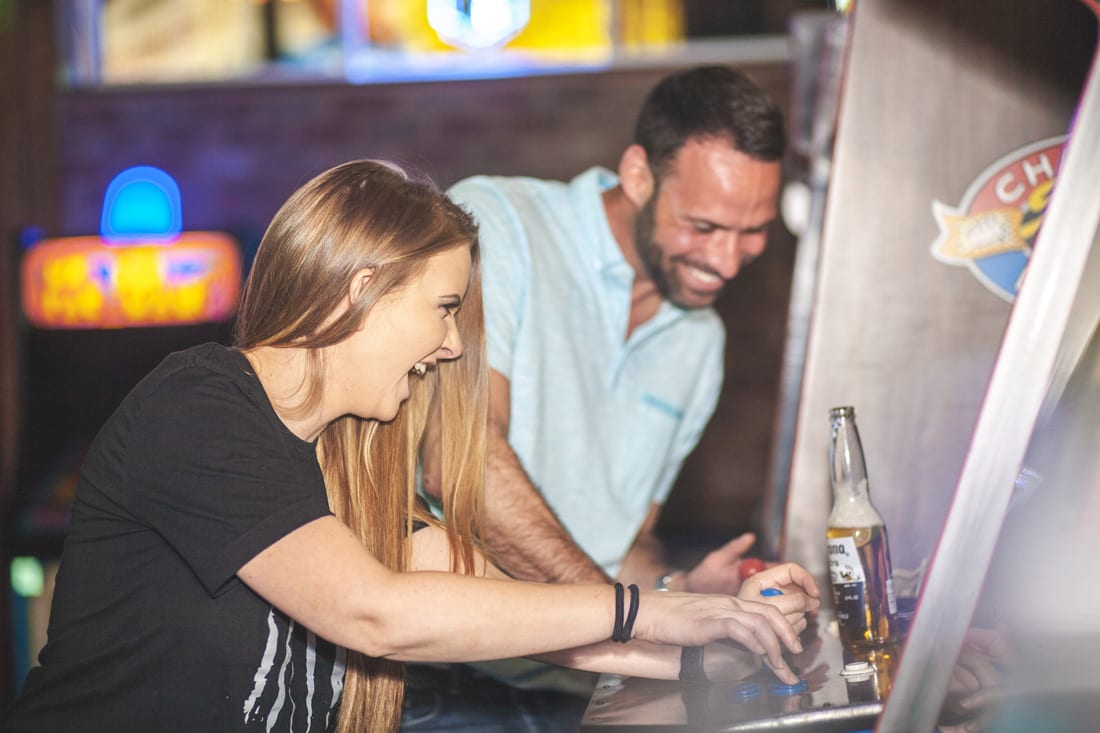 BY: Karon Warren
Photos: Dave Roland of DR3 Photography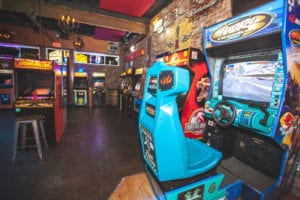 The 800-square-foot space features more than 20 classic arcade games ranging from Ms. Pac-Man and Joust to Tekken and Galaga.
"We opened Arcadia as a way to provide the Buckhead neighborhood with a unique experience that we weren't seeing present within the immediate surrounding area," says owner Steve Shamatta. "When our guests visit Arcadia, we hope they're transported back in time to the 1980s with our retro games and feel."
The game room is decorated with appropriately themed artwork, such as murals of Donkey Kong, Super Mario Bros. and Mega Man, plus a handcrafted floor made from more than 180,000 pennies. While those who grew up in the 1980s may feel a special affinity for Arcadia, Shamatta hopes all patrons will enjoy the game room.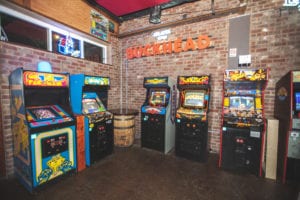 "Our hope is that the space appeals to an audience of all ages, from people in their 20s to their 50s, and that we're able to provide an experience that everyone can enjoy."
ARCADIA AT RED DOOR TAVERN
3180 Roswell Rd.
Atlanta 30305