Three generations volunteer at the Center for the Visually Impaired.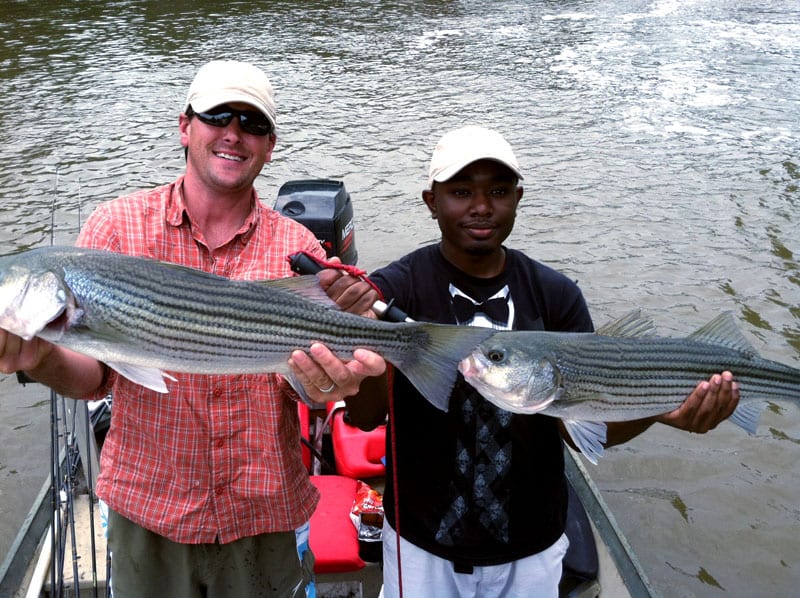 Kelly Garges of Buckhead is not just a figurehead on the board of the Center for the Visually Impaired (CVI); he's very hands-on, following in the footsteps of his grandfather, H. Kelly, who was one of the organization's founders, and his father, Douglas, who serves on the trustee board. "The CVI is a Garges family tradition," says Kelly Garges, a producer at Johnson & Bryan Risk Management and Insurance Brokerage Services.
"I especially enjoy working with school kids in the 'STARS' program, like Julius Lindsey, whom I took striper fishing on the Chattahoochee River. The minute I met him, I knew he was special," he says.
"Julius is one of 100 children age 5 to 21 with vision impairment served by CVI's 'STARS' program—the only non-residential program for schoolaged kids in Georgia," explains Helene Erenberg, senior director of development at CVI. "Ninety-five percent complete high school."
Year-round services teach people of all ages and degrees of vision loss—from newborns to seniors (and their caregivers)—how to navigate a sighted world. Each year, the True Blue Do special event raises funds to support vital programs for approximately 5,000 clients annually. This year's fundraiser took place on May 14 at the Buckhead Theatre. For the second consecutive year, Garges served on the planning committee, following in the footsteps of his parents. All proceeds benefitted CVI, the largest organization of its kind in Georgia serving people of all ages.
For more information, visit cviga.org.
BY: Mickey Goodman
Mickey Goodman
Award-winning Ghostwriter, Journalist, Content Creator.