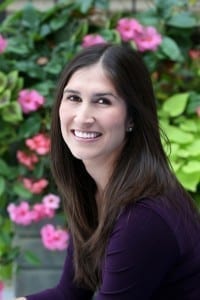 When I think about the amount of trash that gets picked up from my home on a monthly basis and multiply that by all the households in Atlanta, I cringe.
Despite my recycling and water conservation efforts, I know there is so much more I could be doing to decrease my environmental footprint. But when I look into it, it all seems a little overwhelming, and to be honest, expensive. I'm glad to say that after reading this issue's "Living the Green Life" cover feature, I have a true step-by-step plan on how I can—little by little—create a healthier home for my family and become a better global citizen.
After talking with several green living experts in our community, Contributing Editor Karina Antenucci lays out a room-by-room guide to improving our surroundings, both by reducing waste and toxicity. From simply switching out cleaning and lawn care products for more earth-friendly options to planting an herb garden, composting and opting for high-efficiency and "green" furniture purchases when replacing old wares, each and every one of us can do something to begin reaching our green living goals. One of my favorite tips: making your own cleaning products with household ingredients such as vinegar, hydrogen peroxide and tea tree oil. The feature also highlights how we can partake in environmentally conscious activities outside the home, including ride sharing to work and joining neighbors who tend to organic produce at community gardens.
Steering your life in a direction that offers greater respect for the environment isn't overwhelming or costly if you do one thing at a time. The most important step, however, is the first one. So let's all take it together and leave the world just a little better than we found it for the generations to come.
Giannina Smith Bedford
editor@simplybuckhead.com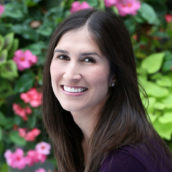 Giannina Bedford
Giannina S. Bedford is multi-faceted writer and editor. Her work covers design, travel, food and business. She's penned Simply Buckhead's home feature since inception and held a variety of editorial roles at the magazine. Her freelance work has appeared in Condé Nast Traveler, USA Today, Virtuoso Life, Hemispheres and TravelandLeisure.com. She also contributes regularly Atlanta Business Chronicle. Fluent in Spanish, Giannina was born in Miami and grew up in Brazil, Chile, Hawaii and Australia. She currently lives in Dunwoody with her two kids and husband.