TWO BUCKHEAD MENSWEAR EXPERTS OFFER POINTERS FOR FINDING THE PERFECT DRESS SHIRT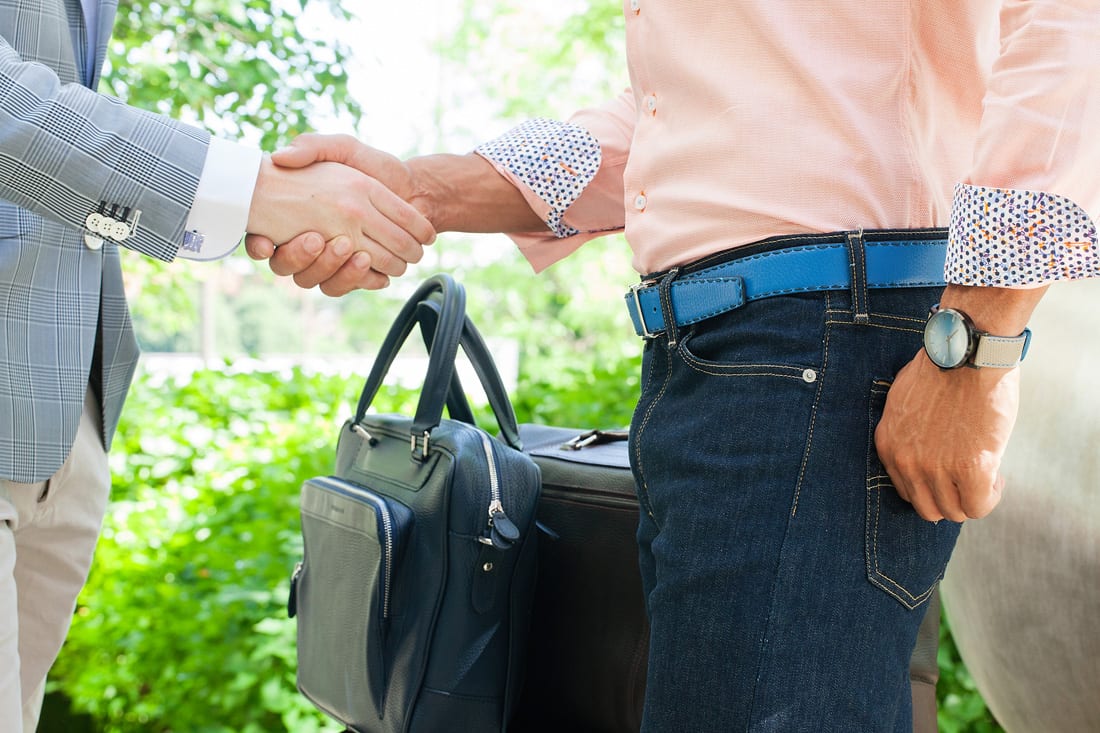 STORY: Amy Meadows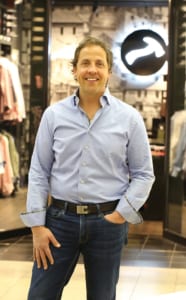 Guys, whether a special event or an important business meeting is on your calendar, you'll want to look your best. And there's little that can make you feel more fashionable and confident than a crisp, new dress shirt. But purchasing the right shirt isn't always as simple as it sounds. From the fit to the fabric, there are elements to consider when shopping for the ideal garment. We spoke to experts from two of Buckhead's most distinguished menswear shops to get their advice for selecting the quintessential men's dress shirt.
SHOP WITH A PURPOSE
According to Jason Hammerberg, founder and CEO of Hammer Made, one of the most important things to consider when selecting a dress shirt is the purpose. "What's the event? You have to have an understanding of what you'll be wearing the shirt for," he explains. For instance, a business shirt is typically more conservative and worn with a tie under a suit. A business casual shirt can be worn under a suit as well, but with an open collar; it also easily transitions to a business dinner, happy hour or even date night once it's untucked and paired with jeans. Ultimately, when you know how you're going to wear the shirt, decisions about details such as fit, color and fabric will be much clearer.
IF THE SHIRT FITS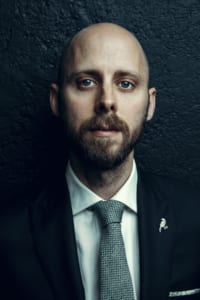 How should a dress shirt fit? Mike Mast, partner and Atlanta showroom manager for Commonwealth Proper, points to five key components.
1. Shoulders.
The seam on the edge of the shirt, known as the yoke, should come to the break of your shoulder, falling right where the shoulder ends and the arm begins. "That shoulder seam goes all around the arm. The closer it is to the armpit, the better the fit," says Mast. "That provides a much greater range of motion."
2. Neck.
This is when a necktie comes into play. If you know you're going to button up and wear a tie, then the fit of the collar is critical. "The fit around the neck should be somewhat snug. You should be able to fit two fingers between your neck and the collar itself," says Mast. Additionally, the back of the collar should hit right below the hairline.
3. Sleeves.
Sleeves shouldn't be too tight or too loose. "You don't want the sleeve to look like sausage casing," explains Mast, "but you also won't be comfortable if you have too much excess material." The length of the sleeve should break right at the wrist.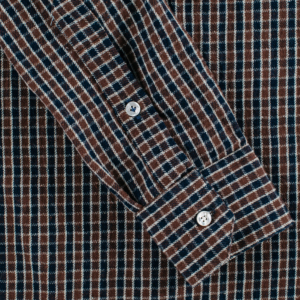 4. Length.
The length of a shirt should be determined by whether or not it will be tucked in. "A nice dress shirt is always tucked in," says Mast. "It should fall about three fourths down the placket [zipper area] of the pant. At that length, the shirt will stay tucked in and not pop out on the sides."
5. Torso.
While men don't often think about it, the torso is important to the fit of a dress shirt—mainly because it leads to the hips. "Men need to make sure that a shirt fits all the way through the hips," says Mast. Sometimes, men will choose a slim-fit cut to avoid excess material around the torso; however, this cut often can't fit over the hips. It's a balance you'll have to find while trying the shirts on.
COLOR ME STYLISH
When it comes to color, Hammerberg recommends choosing shades that are versatile enough to be paired with any of the main pant and suit colors typically found in a man's closet: navy, charcoal, black, brown and denim. Mast notes that you should always have the basics as well: white and light-blue solid shirts.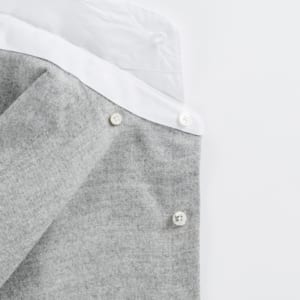 FANTASTIC FABRIC
"Cotton is durable, has a long life span and is good for pulling moisture off the body," says Mast. What's more, it can be woven into thicker fabrics for winter or lighter ones for summer. Also, it's often mixed with other materials to make it more polished or formal. With this in mind, Hammerberg notes that some manufacturers add resins to fabrics to provide a soft feel at the onset; however, after use and several washes, that finish can wear off, leaving low-quality cotton that feels rough. High-quality cotton shirts are often manufactured in European countries such as Italy, Portugal and Germany, so it helps to look at the label. Mast also recommends avoiding "wrinklefree" shirts, as the chemicals used in the manufacturing process can be harsh against the skin.
ASK THE PROS
Whatever your needs, both Hammerberg and Mast suggest conferring with the experts. Says Hammerberg: "Decide on the pieces you need to update in your wardrobe and find someone who gives great customer service and can deliver the product." Mast agrees. "We're professionals. We do this seven days a week. We're going to talk to you about your personal style, as well as our thoughts about style and trends. We can advise on what will work best for your lifestyle."
TAILOR-MADE
While purchasing a custom men's dress shirt is ideal, buying off the rack is always an option. To get the right fit, Mast recommends turning to a tailor. "If you can't find something that fits perfectly, make sure that the shoulders and neck work and then take it to a tailor," he says. "It's OK if it's a bit big in the body. With a dress shirt, you can't take anything out, but you can take the body in and slim it down."
DETAILS:
Commonwealth Proper
3104 E. Shadowlawn Avenue N.E.
Atlanta 30305
404.254.5553
commonwealthproper.com
Hammer Made
3393 Peachtree Road N.E.
Atlanta 30326
470.823.4770
hammermade.com
ON TREND
The classics always stand when it comes to men's dress shirts, but that doesn't mean you can't add an extra dash of panache to your wardrobe with a sophisticated trend. Here, Jason Hammerberg and Mike Mast introduce some of today's most stylish options.
JASON HAMMERBERG:
Fabrics comprised of textured blends can give a dress shirt new depth, from the way it feels to the way it reflects light and features a sense of movement.
Fall is a great time to bring out shades of purple, dark blue and moss green.
MIKE MAST:
Horizontal stripes are a great way to update a classic look with a subtle edge.
White collars are back in style, but this time without the matching white cuffs.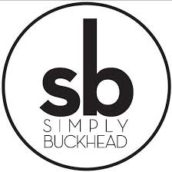 SimplyBuckhead
Simply Buckhead is an upscale lifestyle magazine focused on the best and brightest individuals, businesses and events in Buckhead, Brookhaven, Sandy Springs, Dunwoody and Chamblee. With a commitment to journalistic excellence, the magazine serves as the authority on who to know, what to do and where to go in the community, and its surroundings.