Creams, serums and gels to keep your peepers looking their best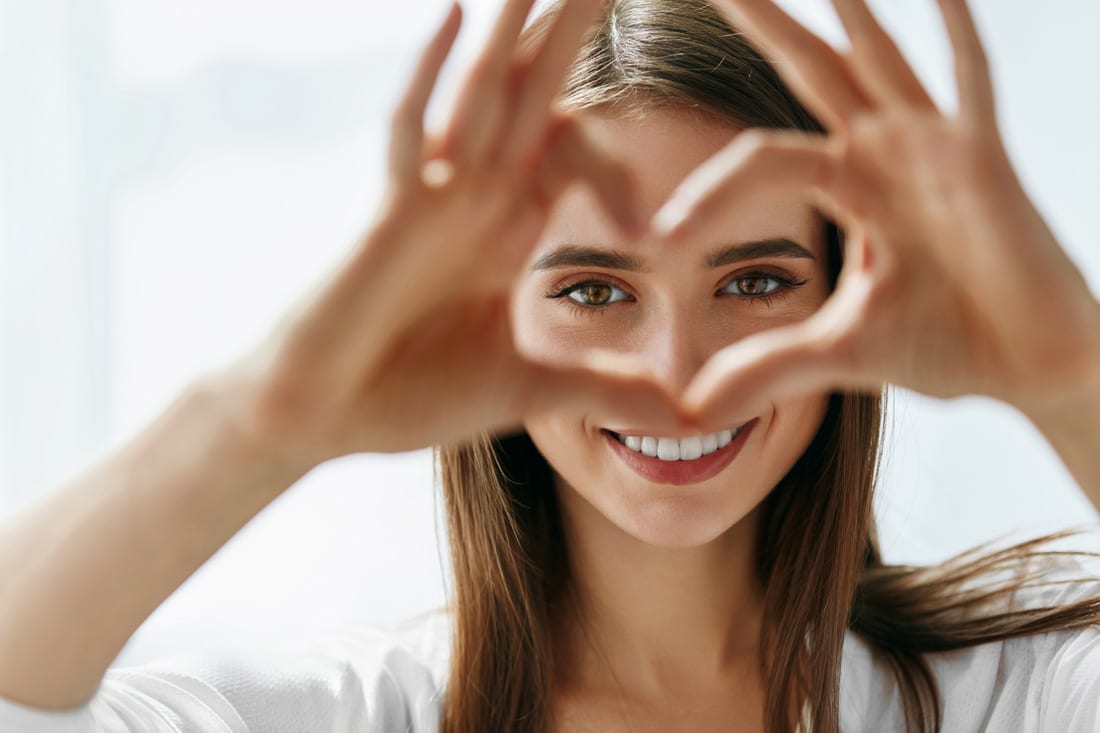 STORY: Jennifer Bradley Franklin
"The eyes are a window to the soul" is an oft-quoted adage, so it makes sense we'd want to take extra care to keep our "windows" looking bright and beautiful. From efficient treatments to luxury creams, we've rounded up some of our favorite products to keep your eyes looking youthful.
Handle With Care
Our eyes are delicate because the skin is thinner there than on other parts of the face, so it's important to be extra gentle. Though each of the eye focused products mentioned below comes with its own instructions, here are some overall techniques to get you started.
Apply creams and serums using your ring finger for a light touch. Dot the cream beneath your eye, starting from the inner corner to the outer corner. Never rub, which can cause irritation.
Gently glide the rest of the product along the orbital bone.
The side temple is a pressure point, so end your application with light pressure there.

Kiehl's Youth Dose Eye Treatment ($39)
Just released in August, this twice daily treatment is designed to provide both instant and long-term benefits. The tan-colored formula instantly blurs any discolorations and improves the skin texture, even on the first application. Plus, it contains pro-retinol (vitamin A) to depuff and smooth lines, red grape-seed extract to brighten and erase dark circles, and vitamin Cg to smooth the fragile skin around the eyes. In Kiehl's clinical studies, 92.6 percent of users reported smoother feeling skin after just two weeks.
Kiehl's
Lenox Square
3393 Peachtree Road N.E.
Atlanta 30326
404.816.7636
kiehls.com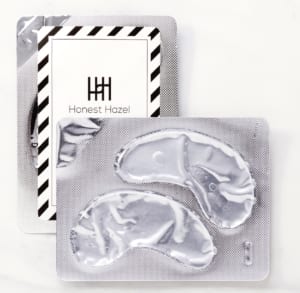 Honest Hazel Eye Gels ($12 per pack of 3)
Whether you need a moment of zen or some almost-instant under-eye hydration, these gels are just what the beauty writer ordered. The individually packaged gels are made with natural ingredients such as cactus collagen, aloe, vitamin C and arbutin, a compound extracted from bearberry plants to address dark circles. Place the jelly-like "clings" immediately beneath your eyes, lean back and relax for 25 minutes. My favorite tip: Store the packs in the refrigerator for an extra cooling effect, perfect for fall allergy relief.
Aillea
3796 Roswell Road
Atlanta 30342
470.427.3992
aillea.com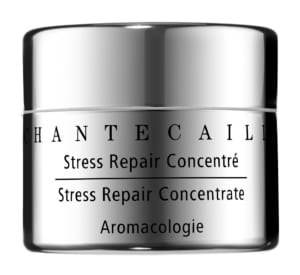 Chantecaille Nano Gold Energizing Eye Serum ($210) and Stress Repair Concentrate ($180)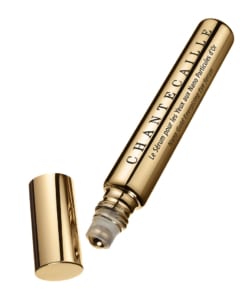 We're fans of not just one, but two of Chantecaille's eyecare products. If the metallic gold packaging of its Energizing Eye Serum doesn't get your attention, its performance will. The rollerball applicator contains a solution of youth-enhancing botanical stem cells, 24k nanogold particles (said to be anti inflammatory, anti-aging and energizing) and peptides to de-puff and smooth out wrinkles. The ultra-concentrated Stress Repair Concentrate has developed a cult following among skincare pros and makeup artists thanks to its noticeable smoothing effect. This all-in-one product never has any nasties such as phthalates, parabens or synthetic fragrances and is infused with plant extracts that almost instantly iron out fine lines and wrinkles, decrease puffiness and deliver a bright-eyed look. Warning: These luxe products may be habit-forming.
Woo Skincare + Cosmetics
3509 Northside Parkway N.W.
Atlanta 30327
404.869.0300
2339-A Peachtree Road
Atlanta 30305
404.477.5000
wooskincareandcosmetics.com

Cosmedix Opti Crystal Liquid Crystal Eye Serum ($95)
Say goodbye to crow's feet, dark circles and crepey skin with this high-tech serum, conceived by an Atlanta-based skincare brand. It contains copper gluconate to promote skin-plumping collagen production and alpha-lipoic acid to fight free radicals from the environment. It gets its iridescent blue-purple hue from liquid crystals, so you'll get a dewy glow after just one application.
White Salon and Spa
2973 Grandview
Avenue N.E.
Atlanta 30305
404.816.7500
whitesalonandspa.co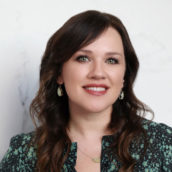 Jennifer Bradley Franklin
Senior Contributing Editor and Beauty Columnist at Simply Buckhead. Travel, Food and Design Writer and Author.