A BUCKHEAD FORMAL ATTIRE EXPERT OFFERS ADVICE FOR SPECIAL OCCASION DRESS SHOPPING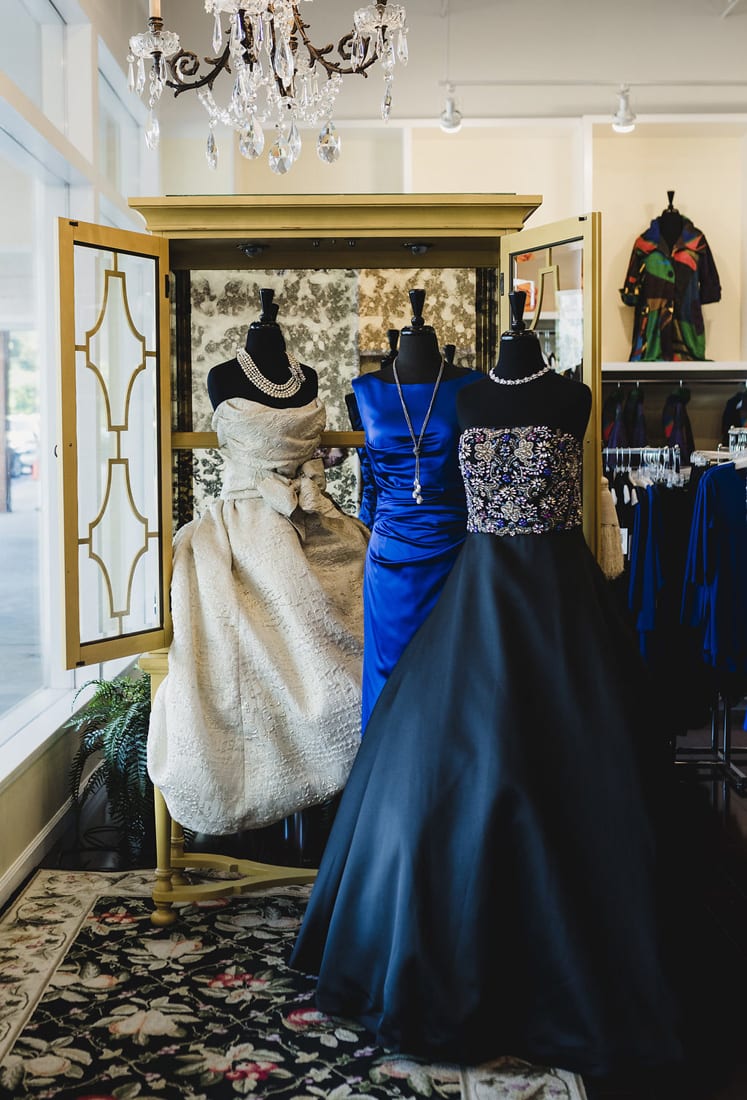 STORY: Amy Meadows
Photo: Courtesy Susan Lee
Melody Pass, president of Buckhead's popular women's boutique Susan Lee, knows exactly what a special occasion dress should do for the person who wears it. "The dress should make you feel excited about going to the event," she observes. "It should make you feel ready. You should say, 'Now I have the dress, and I can't wait to wear it.'" Of course, finding that perfect special occasion dress can be challenging. Here, Pass, who has worked in the fashion industry for 20 years and learned everything from her mother, the shop's founder, offers her advice for finding the dress of your dreams.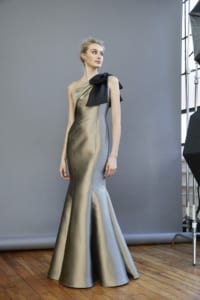 ON GOOD TERMS
What's the difference between a cocktail dress and an evening gown? It's important to understand the terminology. According to Pass, length is key. "A cocktail dress is short and dressier than a church dress. The fabric is going to be dressier, and it might have more embellishment," she says. An evening gown is long and typically worn at events taking place after 6 p.m., from fundraising galas to weddings. And while mother of the bride dresses are self-explanatory, Pass notes that the length can vary; usually these dresses are long unless worn to an afternoon wedding.
FIRST IMPRESSIONS
While perusing racks of potential dresses, don't be dissuaded by first impressions. "Many times, more simple dresses look like nothing on the hanger, but when they're on a figure, it's the way they're cut and the way they fit that make them look great," notes Pass. So even if you see something that you think you don't like, consider trying it on anyway.
PICTURE IT
So you've seen a photo in a magazine and must have that exact dress. Pass suggests keeping an open mind, even if you believe you know precisely what you want. "You don't want to get into a situation where you search all over to duplicate a dress. Don't get too narrow and then be disappointed," she explains. If you're open to a variety of options, then the process will be much smoother.
THE WHOLE PACKAGE
Even when you think a dress looks good, you can still be unsure whether it's the right choice. In this case, Pass recommends adding some adornments to get a complete idea of the dress' potential. "Once you have it on and put the right accessories with it, that's often what really sells it," she says.
FRIENDLY ADVICE
A friend can provide great support when you're shopping for a special occasion dress, yet you want to be sure you bring along someone who understands what you like. "It can be tough when you have a friend whose taste is different than yours," says Pass. "You want to bring someone who's going to offer an opinion but doesn't only pick out dresses that will look good on her." You may even want to make your first outing a solo one during which you can turn to the sales professionals to guide you. "We're here to help you find the best silhouette for your figure, and we know the dresses," says Pass.
FUN TIMES
It may feel challenging, but special occasion dress shopping should be enjoyable. "Have fun with it. The process is part of the event," says Pass. "It's a serious purchase, but you can look your best without it being overwhelming." And you can't go wrong when you follow your intuition. "Choose a dress that looks like you and fits your personality," she concludes. "You want to feel like a glorified version of yourself."
SUSAN LEE
1248A West Paces Ferry Road
Atlanta 30327
404.365.0693
susanleeatlanta.com
COLOR ME HAPPY
According to Melody Pass, the color of your dress is a personal choice that depends on your personality. However, there are some color trends that you may want to keep in mind as you start shopping.
Blush: Many of today's mother of the bride and mother of the groom dresses fall into the blush or champagne category. That's because MOBs and MOGs often want to coordinate with the bridesmaid dresses, and these neutral tones are very popular.
Bright and vibrant: Bright hues are in demand when it comes to evening dresses and ball gowns. A brilliant color can help you stand out at that special event.
Navy: While black is always in style, a deep navy puts a great spin on a classic look.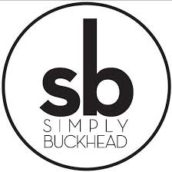 SimplyBuckhead
Simply Buckhead is an upscale lifestyle magazine focused on the best and brightest individuals, businesses and events in Buckhead, Brookhaven, Sandy Springs, Dunwoody and Chamblee. With a commitment to journalistic excellence, the magazine serves as the authority on who to know, what to do and where to go in the community, and its surroundings.