Buckhead resident puts a new spin on life with a passion for cycling.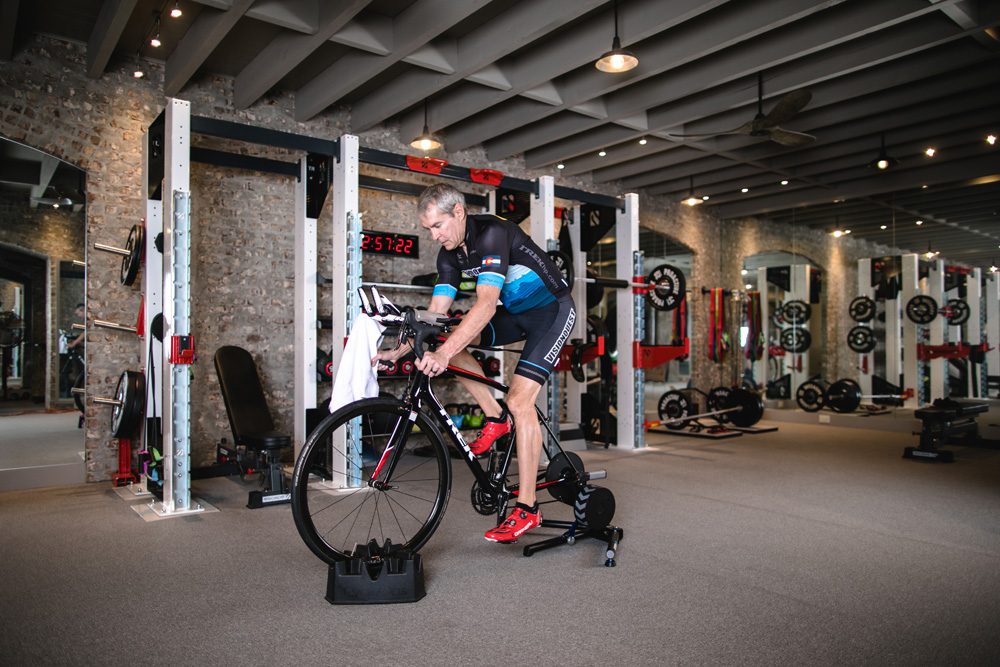 In 2017, my wife, Teresa, and I were invited to join a group of friends on a cycling tour through France. We began in central France and worked our way south, spending the days biking some of the country's most iconic cycling climbs and the evenings enjoying great meals and wine tastings. It was that trip that encouraged me to get really serious about cycling. It also was the trip that made me realize I was at the very beginning of that journey, as I cramped up so badly on the first day I could feel it in every muscle, from my face down to my small toe. There I was, in a beautiful little village in France on the side of the road, in a ball of cramps.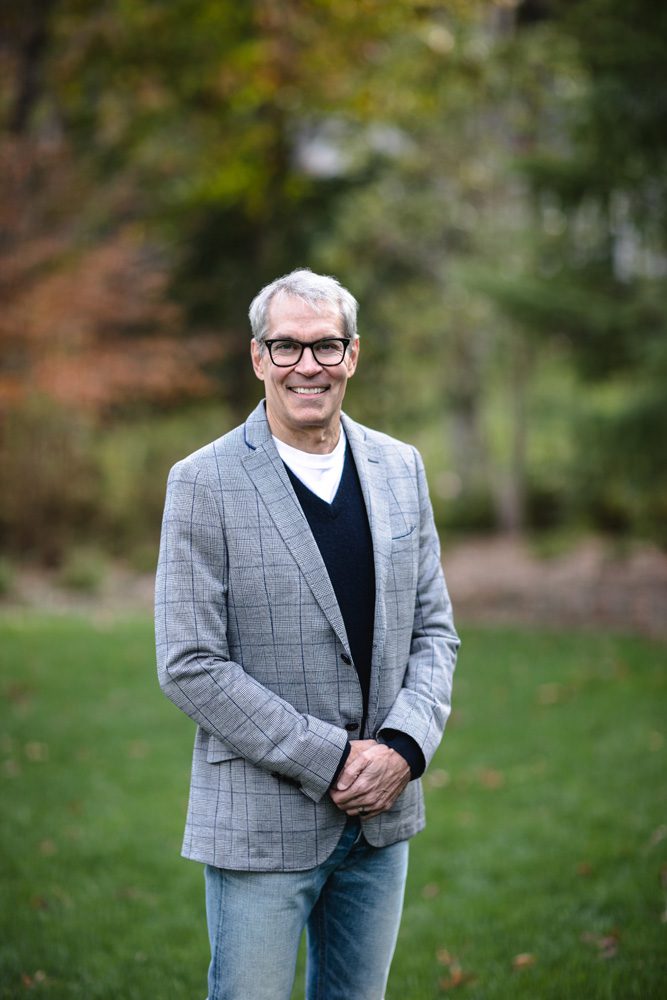 At that point, my cycling consisted of regularly attending a spin class at Athletic Training Services in Buckhead—one that many local cyclists go to as part of their indoor winter training. I initially went because I was looking for a fitness opportunity that would not be as hard on my body as running, which I had done for years. I had recently sold my solo plastic surgery practice, which I loved and had operated for nearly 20 years, to focus on private equity, which would give me more time to spend with my wife and three children. I also wanted to create balance in my life and find time for fitness. The cycling class offered the perfect low-impact activity that still allowed me to burn off a lot of energy. And it didn't take long for all of the aches and pains I had from running to start getting better.
When we returned from the cycling tour in France, I wanted to expand my efforts and begin thinking about racing. I now have my own bike trainer at home in the basement, which I call the Pain Cave, and I train on it three to four days a week, particularly in the winter. I also do strength and resistance training with Brandon Butler at Pinnacle Fitness in Buckhead two to three days each week. Of course, it's not very romantic to spin your wheels on a stationary bike, so I love to get outside on the road. When the weather warms up, I head to Northeast Georgia or East Tennessee to cycle in the mountains and on pavement and gravel roads. Being at least an hour outside of Atlanta and away from the traffic is safer, and I have a group of friends I cycle with in those areas. We also sometimes race together, which has become a social event for us.
Over the last few years, I've participated in some fun and challenging races: the Leadville Trail 100 MTB, a marathon mountain bike race in Leadville, Colorado, as well as the Tour of Flanders in Belgium. One of the longest I've done is the 142-mile SBT GRVL, a gravel bike race in Steamboat Springs, Colorado. In October, I participated in my first race since the pandemic: the Georgia Gravel Grinduro in Helen.
Cycling is a huge time commitment, especially when I have a race coming up, and my wife jokes that it's my third full-time job. First and foremost, though, I am a family man. Recently, I've dialed back some of my racing ambitions so I can be available for my family while my two youngest children are still in high school and living at home. I do plan to participate in a couple of races a year and may even travel to Finland next year for a new gravel race there. While my current goals are more family-oriented, it's nice to see where I am today. I never would have guessed that I would be able to do the things I've done. Nobody can ever take away some of those big races that I've been able to finish. It's been neat.
MY FAVORITE CYCLING EQUIPMENT
I have several pieces of equipment that have taken my cycling to the next level.
~ I use a Wahoo Kickr trainer in my "pain cave" (in my basement).
~ I add a Quarq power meter to my bikes to measure my efforts. n I love gravel cycling, and I ride a single ring, Open UPPER bike for those races.
~ I also use a Trek Émonda bike for road cycling.
PHOTOS: Erik Meadows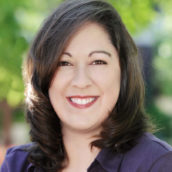 Amy Meadows
15 Minutes With columnist at Simply Buckhead. Freelance feature writer, children's book author and President of Green Meadows Communications, LLC.