Hot toddies to warm you from the inside out!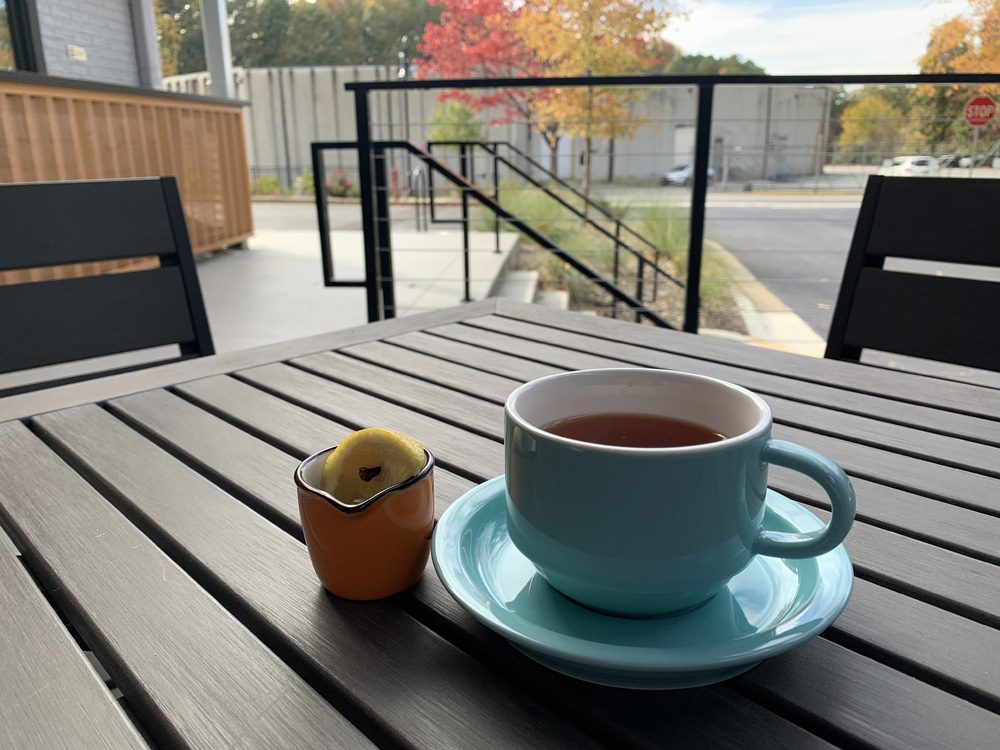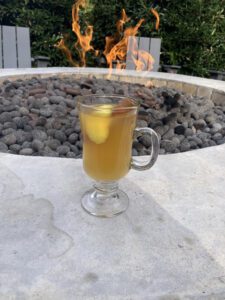 The hot toddy has long been heralded as a cure-all for colds and congestion, but it's also the perfect winter weather sipper. As winter drags on, a toddy can stave off a chill and warm you to the toes. Barkeeps are serving up delightful variations, but it's just as easy to make a toddy at home if you want to stay in and keep things cozy.
One of the simplest cocktail recipes, the classic toddy comes together with hot water, whiskey, honey and lemon. The recipe is often written about as a folklore remedy, but there is actual science to its benefit for soothing what ails. Alcohol can act as a decongestant by dilating blood vessels, while steam clears congestion. Whiskey may even help with sleep: Just stick to one drink.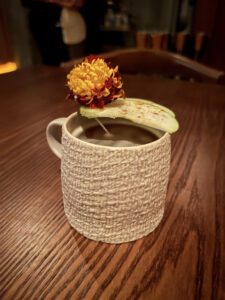 Chamblee's Distillery of Modern Art serves up a timeless version with a mix of bourbon, honey syrup, lemon and a dash of cinnamon. Drink it while strolling through art installations and past the impressive copper stills where their spirits are created.
A hot toddy is an easy classic to modify to suit one's taste. The possibilities are endless. Start with a spirit, add a sweetener, give a hit of acid like the classic's lemon and add hot water, tea or cider. Adding hot coffee adds an extra kick.
Combining coffee with Irish whiskey and a little sugar, the Irish Coffee is a hot, creamy classic you can order in the morning or into the evening. It's a staple at Fado, where it is topped off with a floating cloud of lightly whipped cream that both tempers the alcohol and sweetness, and adds a dramatic (and tasty) effect with a dusting of spice.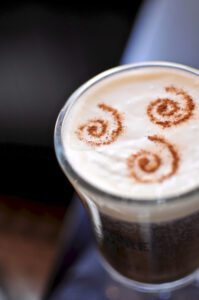 With The Chastain's stone fire pit being a focal feature of the restaurant, the barkeeps like to keep a warm sipping drink on the menu during colder months. Beverage Manager Juan Cortes describes his winter cider with North Georgia's Mercier Orchard Cider, house chai spice and Laird's Apple Brandy as bold, complex, comforting and familiar at the same time. "Our guests have the option to swap out the apple brandy for their favorite bourbon or rye whiskey as well."
Cocktails are as inspired and vibrant as the atmosphere at the westside's modern Mexican restaurant Palo Santo. Beverage Manager Antonio Morales matches flavor profiles of the dishes with his beverages. The Ponche de Frutas spins a toddy as a warm punch of seasonal fruits and spices. Served in a handcrafted Mexican ceramic mug, it combines yellow apple, tamarind, tejocote (Mexican hawthorn), guava, spices, orange liqueur and reposado tequila. The warmer is garnished with sugar cane and a sliver of fresh apple.
THE CHASTAIN
404.257.6416
thechastainatl.com
@thechastainatl
DISTILLERY OF MODERN ART
404.482.2663
distilleryofmodernart.com
@distilleryofmodernart
FADO BUCKHEAD
404.841.0066
fadoirishpub.com
@fadoatlanta
PALO SANTO
678.492.9211
botanicohospitality.com
@palosanto_atl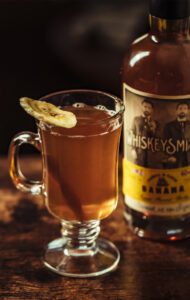 You Bread My Mind
Try rum in a toddy for a dessert-like flavor. Rum melds into hot water, which opens it up and accentuates the spirit's tropical notes. This recipe from Whiskeysmith is like liquid banana bread. Find ingredients at whiskeysmithco.com/store-locator.
Banana Bread Hot Toddy
INGREDIENTS
1 ½ ounces Whiskeysmith Co. Banana
Flavored Whiskey
½ ounce of your favorite rum (dark or
Jamaican rum will add a nice spice)
¼ ounce lemon juice
1 dash Angostura Bitters
4 oz. hot water
INSTRUCTIONS
Add the first four ingredients to a mug.
Add hot water and stir.
Angela Hansberger
Drinks columnist at Simply Buckhead. Food, spirits, and culture writer.