Famed American costume designer Edith Head once quipped, "You can have anything you want if you dress for it."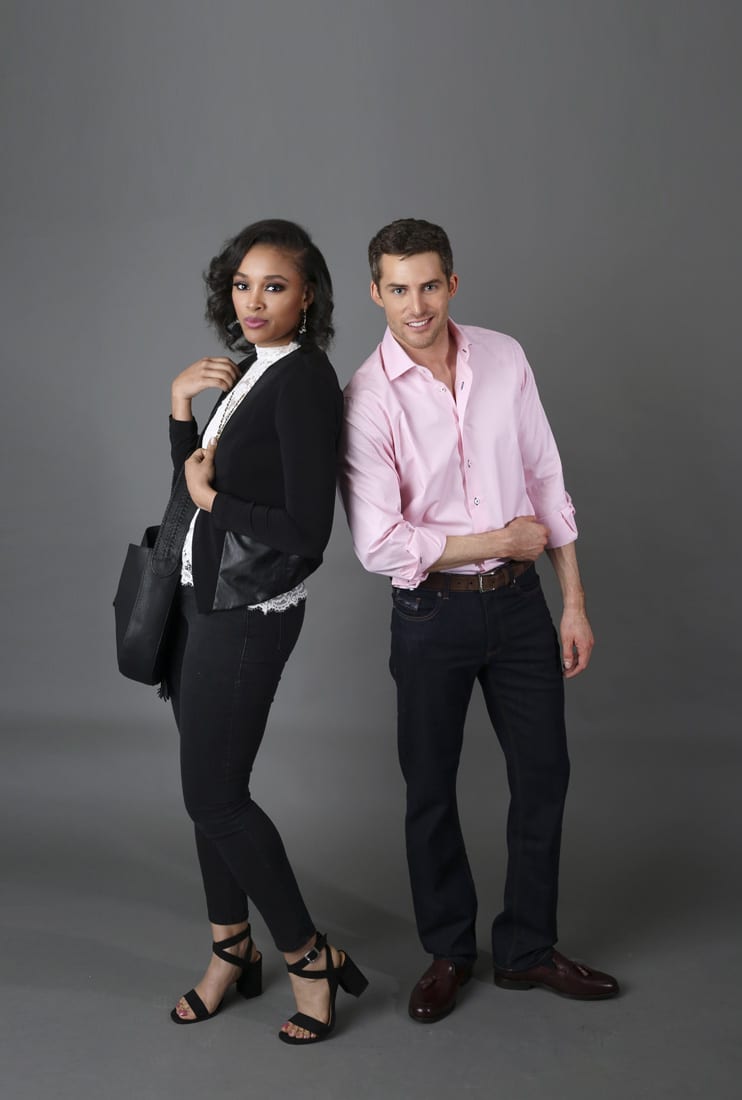 She's not far off, according to Shaye Strager, in-house fashion stylist for Buckhead's Lenox Square and Phipps Plaza. "Your clothes should stand up to your talent," she insists, regardless of whether you're in a formal, corporate work environment or a more casual, creative one. Here, we tap her extensive knowledge—she's dressed CEOs and rock stars, and just about every job in between—with these eight surefire ways to build an impressive workplace wardrobe.
Do your research.
Always dress thoughtfully, considering your office culture. If your peers and managers dress formally or conservatively, follow suit (pun intended). "My first step is to use LinkedIn or a company's website to take a look at the company's executives and see their level of dress," says Strager. "There's no reason to not be prepared, even if you haven't visited the company before."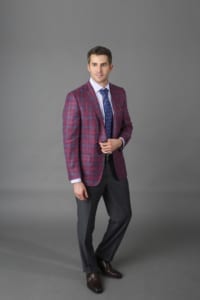 Top-down approach.
If you're a "solopreneur" or work from home, one of the perks is the ability to dress ultra-comfortably (we're looking at you, athleisurewearers). However, it's true that being too cozy can cause a drop in productivity. Plus, in this age of hyperconnectivity, you never know when you'll have to jump on a video conference. "You need to be prepared that your face may show up on a call, so you should have a proper shirt on," says Strager.
A cut above.
"For me, it's always fit over fashion," notes Strager. "Something that's well-fitted can look like $1,000, even if it cost $100." If you're not commissioning custom-fit clothes, it's vital to find a great tailor. Many of the big mall retailers, such as Neiman Marcus, Saks Fifth Avenue, Bloomingdale's and Nordstrom, have the service in-house. For other purchases, have them altered to suit at spots such as Lenox Square's Fashion Tailor or Q Tailors in Phipps Plaza.
Posture-perfect.
For Strager, no matter if you're wearing a blazer, blouse or chic dress, the shoulders must frame your silhouette well. "It's the most important thing to have a great fit at your shoulder because that defines your frame," she says. "It also reflects your posture and the way you stand and sit."
Solid foundation.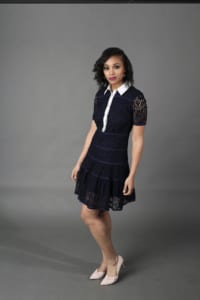 Whether you work in a business casual or more formal environment, women should find a great pair of flat-front (or "side zip") pants. "The best way to have a clean appearance from the front is to wear a flat-front pair of pants," says Strager. "No matter how blouses, sweaters and jackets fall, you don't want that lumpy button in the front to be distracting to your look."
Press on.
Regardless of the formality of your workplace, wrinkles have no place in office attire. Strager suggests building your wardrobe with staples such as wrinkle-resistant or traveler-weight button-down shirts and pants. "With the new technology available, it's crazy for anyone not to have wrinkle-free clothes," she says, adding that these items don't have to be dry-cleaned or ironed to look terrific.
In-jean-uity.
Denim can be appropriate for men and women in more progressive or casual workplaces, with some discretion. "Darker washes and jeans without holes are best for the office," says Strager.
Kick it in comfort.
"My biggest pet peeve, as far as dos and don'ts go, is when you can't walk in your shoes," says Strager. "Any time your feet hurt, you're distracted." She recommends what she calls a "10-hour shoe," or one that's comfortable all day.
SHOP WITH SHAYE
To arrange a complimentary two hour personal shopping session with Strager, call the Lenox Square management office at 404.233.6767. They'll email you a questionnaire to find out more about your personal style, needs and goals.
STORY: Jennifer Bradley Franklin
STYLING: Abbie Koopote
PHOTOS: Sara Hanna
MODELS: Tia Johnson and Craig Alexander, Salt Agency
MAKEUP: Nyssa Green, The Green Room Agency
HAIR: Alicia Igess, The Green Room Agency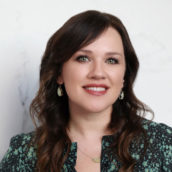 Jennifer Bradley Franklin
Senior Contributing Editor and Beauty Columnist at Simply Buckhead. Travel, Food and Design Writer and Author.