Adaptive sports program changes lives.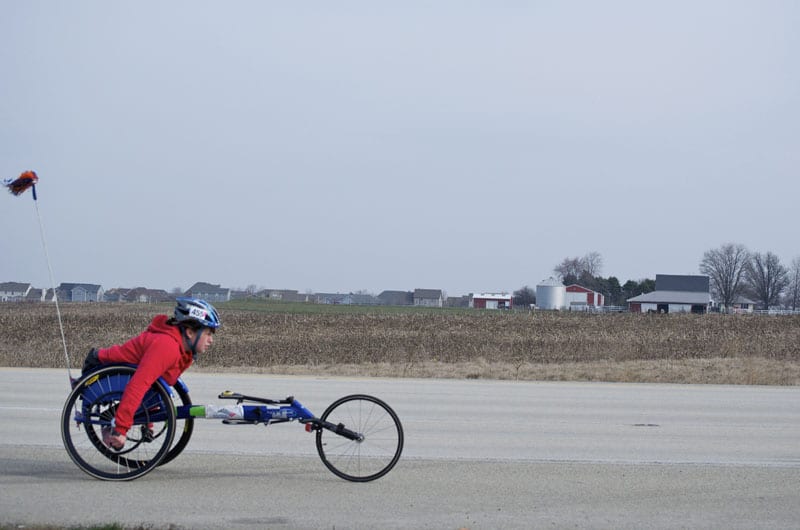 Maggie Frederick of Buckhead was born with spinal bifida, but using a wheelchair hasn't stopped her from living a full life and becoming an elite athlete.
Her passion for sports began at age 6 when she participated in the opening ceremony of the 1996 Paralympic Games in Atlanta. "Seeing people like me take part in the Games encouraged me to compete in track, swimming and basketball," she says. "BlazeSports America (the legacy organization of the 1996 Paralympic Games) was a place where wheelchairs 'disappeared,' and I felt like a regular kid."
Frederick received an athletic scholarship to the University of Illinois' adaptive sports program, and following graduation, did an internship at nonprofit BlazeSports. "It felt like home, and I was lucky to be hired full time," she says. "BlazeSports shaped who I am and made me realize that I could do anything, including living alone and traveling."
BlazeSports serves athletes with physical disabilities in the metro Atlanta area, as well as internationally in 11 countries. It is also a member of the United States Olympic Committee.
"Maggie is one of the best examples I know of the power of sport," says BlazeSports Executive Director Cynthia Frisina. "She is a valuable team member and our point person with alumni and volunteers, and coaches our adaptive teams."
For more information, visit blazesports.org.
BY: Mickey Goodman
Mickey Goodman
Award-winning Ghostwriter, Journalist, Content Creator.