ST. KITT'S WEAVES AN ECO-YARN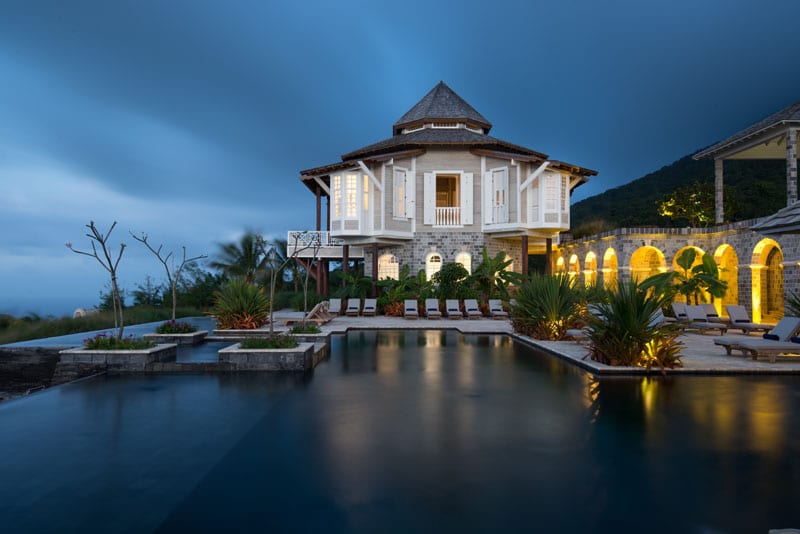 When I read the first chapter of a book, I can immediately tell whether or not it will capture my imagination. Can you? The minute I glimpsed Belle Mont Farm, the stunning first phase of the $600 million, 400-acre Kittitian Hill eco-resort on the verdant slopes of Mount Liamuiga in St. Kitts, I knew I'd be captivated for the duration of my four-day visit.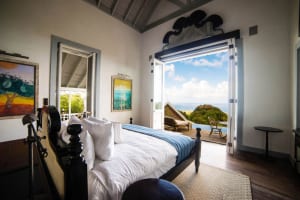 The name of the game here is a dual objective of true rejuvenation and connecting with the natural beauty of the island. That it would deliver in a big way was apparent on the approach. I was welcomed at the Potting Shed, a replica of a traditional Kittitian farm building and non-traditional reception desk, then whisked to my free-standing guest house, perched 1,000 feet above sea level. We traveled in a solar-powered golf cart—no missions are allowed on property.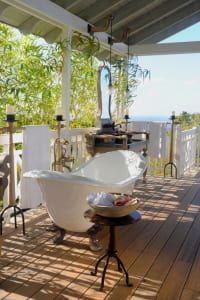 Designed by world-renowned architect Bill Bensley, my temporary home-away-from-home was full of delights. It featured a cozy bedroom with a soaring timbered ceiling, daybeds on a wrap-around veranda, and a private plunge pool with sweeping views of the sea and, on a clear day, little-known neighboring islands St. Eustatius and Saba. The washroom, with rain shower and ultra-deep claw-footed tub, is situated outdoors, surrounded by lush palms and banana trees for privacy. The fridge was stocked with still and sparkling water (filtered on property in reusable bottles) and pineapple juice from the farm's productive fruit trees. Genius touches are packed in, including a blackout curtain that doubles as a floor-to-ceiling projector screen where you can watch all the Netflix you want.
To discover the heart of the resort, visit the organic farm for which the property is named. Head farmer Yahson Tafari is growing what you might expect in the Caribbean—avocado, mango, passion fruit, banana and so much more. By working with shoots of climatized plants, his team has had great success with kohlrabi, flax, rhubarb, fennel, Okinawa spinach, eggplant and even berries, all things not generally associated with the region. "Sun is so important for photosynthesis [that] even non-native plants are more flavorful," the Rastafarian farmer explained on the sun-drenched day he showed me around.
While I'm typically abysmal at meditating, I decided to give it a try here. Just after sunrise, I met Jamaican- born spa director Nickie Myers by one of the private villa's pools. As she led our intimate group in a few simple stretches, she encouraged us to set an intention for the session and to simply notice thoughts as they passed, rather than judging or fighting them. During 45 minutes, submitting to Nickie's gentle encouragement to "Breathe in compassion, breathe out judgment," I found a place of forgiveness and release about a particularly stressful situation back home in Atlanta. To cement my euphoria, I later enjoyed a sublime massage and learned about the plans for the yet-to-be-built Mango Walk Spa, to be tucked among 300-year-old mango trees with a series of salt baths, steam rooms and plunge pools. Guests visiting in 2017 should be able to take full advantage, though eight treatment cottages will be ready this winter.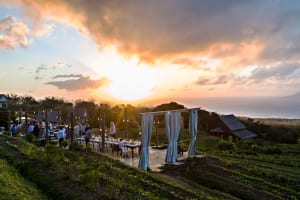 The dining experiences here are a real highlight. Under the inventive leadership of French-born Chef Christophe Letard, the Caribbean ingredients really sing. He oversees just-plucked-from-the-sea fare at Arthur's on the beach, communal dining under the stars on The Farm and creative, simple fare at The Kitchen. Chef is committed to using ingredients from the farm and island when possible, but at a minimum he's sourcing almost everything from the region, save a few spices, olive oil, cheese and wine. The result is surprising, interesting and delicious. Case in point: peanuts and coconut oil transformed locally-caught gar into a tasty riff on traditional French sole meunière. In the next year, the resort will introduce Red Rum Bar with more than 1,000 rare vintage rums and Coco House, where the culinary masterminds will create multi-course experiential dining.
It may take a tiny bit of imagination to envision the masterpiece Kittitian Hill is sure to become, but from this alluring first chapter, I'll be thrilled with however the story progresses. It's sure to be a good one.
STORY: Jennifer Bradley Franklin
GOOD TO KNOW:
~ Belle Mont Farm guests have access to the Yu Lounge (yulounge.com) adjacent to St. Kitt's RLB International Airport that serves as a private arrivals and departures lounge. You'll be picked up on the tarmac, can enjoy private customs check-in, snacks and topshelf drinks while you wait.
~ The international airport that services both St. Kitts and Nevis leaves a bit to be desired: Don't plan on grabbing much more than a bottle of local rum or bag of chips on your way out.
~ The native green monkeys are quite cheeky and not above helping themselves to a snack. Make sure to lock your doors.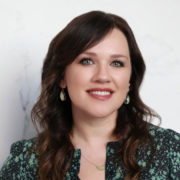 Jennifer Bradley Franklin
Senior Contributing Editor and Beauty Columnist at Simply Buckhead. Travel, Food and Design Writer and Author.