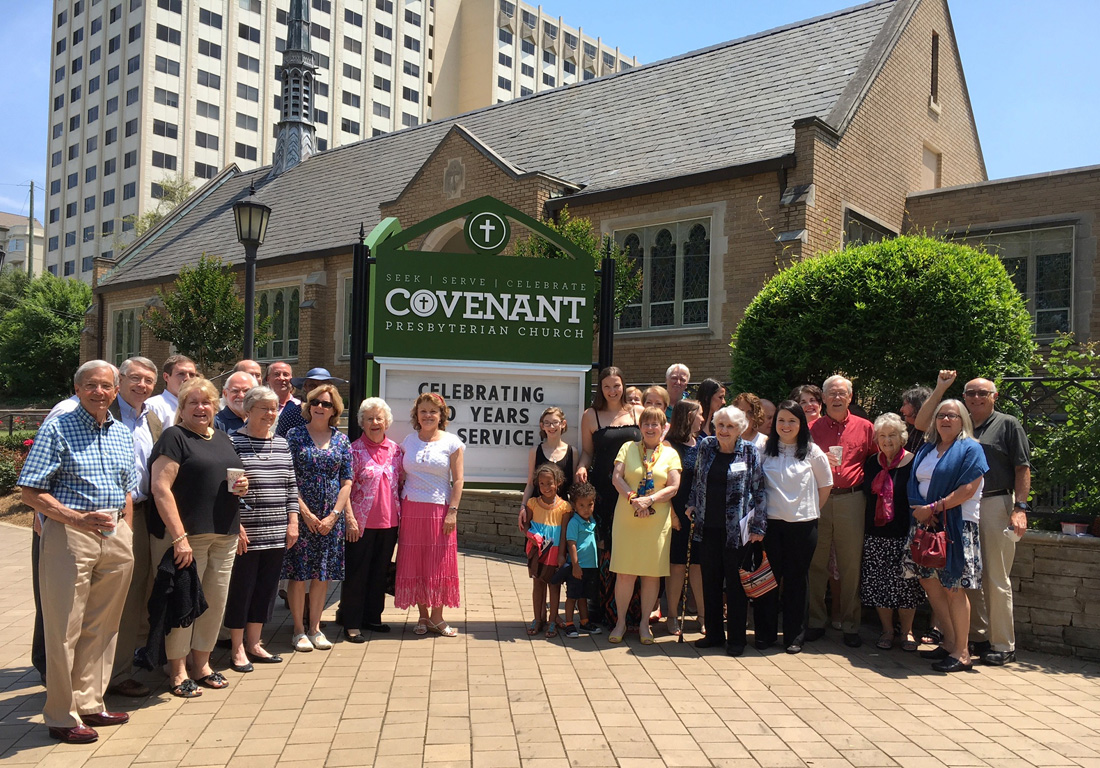 Buckhead church welcomes all…
When Covenant Presbyterian Church U.S.A. celebrates its 90th anniversary on Nov. 13, Buckhead resident Charlotte Cook will help blow out the candles on the cake. A member for 77 years, Cook was just 8 years old when her family joined the congregation. It was one of the area's first religious institutions to move from downtown into Buckhead, a brazen move in 1926 when the area north of Peachtree Creek was outside the city limits.
"Covenant has always played an important role in my life," Cook says. "I was baptized and married at the church, taught Sunday school, moderated the women's group, became a trustee and have remained active. My three children followed in my footsteps."
The church was founded in 1874 and met in borrowed space until the congregation built a sanctuary at the corner of Harris and Spring streets in 1904. Known for its open-door policy, the congregation welcomed World War I soldiers of all faiths and supported congregants during the Great Depression. Beginning in 1930, Reverend Dr. Herman L. Turner served for three decades and garnered national recognition for his support of Civil Rights.
After worship serves on Nov. 13, Covenant will officially celebrate its big anniversary with remarks by the clergy, recognition of longtime members like Cook and refreshments. Though it's geared toward members, Covenant welcomes guests to attend.
For more information, visit covpresatlanta.org.
BY: Mickey Goodman
Mickey Goodman
Award-winning Ghostwriter, Journalist, Content Creator.