LONGTIME ATLANTA SYMPHONY ORCHESTRA VIOLINIST RONDA RESPESS PAYS IT FORWARD WITH FOUR STRINGS AND A FULL HEART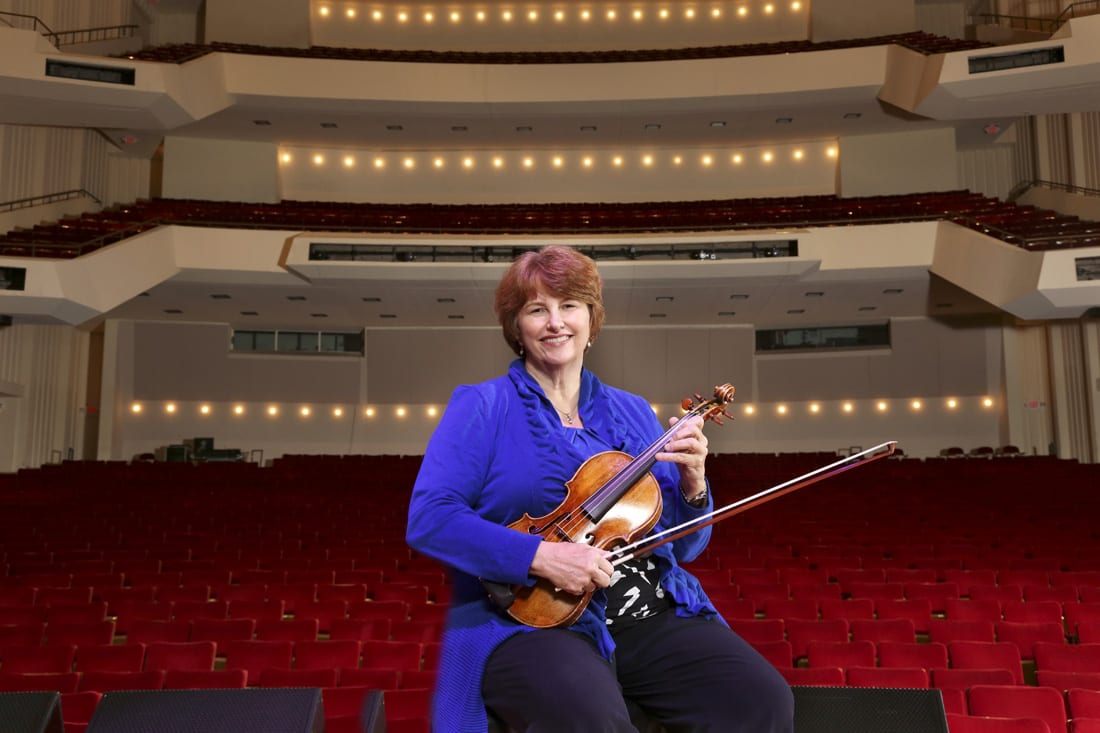 STORY: Neal Howard
PHOTOS: Sara Hanna
For veteran Atlanta Symphony Orchestra violinist Ronda Respess, classical music isn't just a profession. It's in the blood. "I started taking lessons at age 4," says Respess. "My mother was a wonderful pianist who started concertizing during World War II, and she played a lot of [Army bases] and even accompanied [noted singer] Marian Anderson on several occasions. She always played with me. I had a built-in accompanist all the time."
Respess' father, an MIT graduate and cellist who founded the school's first official orchestra, met his future wife, an alumnus of Wellesley College and the Longy School of Music, outside Boston. Her aunt was a concert violinist in Boston as well. And Respess' only daughter is also a professional violinist who, until recently, played with The Florida Orchestra in Tampa-St. Petersburg.
"My aunt died before I was born," says Respess, "and before she passed away, her son asked if there was anything my parents wanted. They said, 'We'd love her violin.'" The famed Guarneri, recognized as one of the best made instruments in the world, later fell into their unborn child's eager hands. If there was ever an argument to be made for believing in destiny, this would be it.
Now, some 50 years after Respess nailed her first audition with the ASO and set her career alight, her love of the music that filled her home as a young girl and, later, afforded her what she calls "a beautiful lifestyle," still hasn't abated. She has played the most esteemed concert halls in all of classical music—gilded venues spanning the globe—and to this day, the thrill of tuning up with her fellow chamber mates still induces an endorphin rush like no other. "For me, that's all of it—besides the love of just playing," says Respess. "Just to be able to hear it and be part of it, then sit in the middle of it, that's the best seat in the house." But that level of elation rarely comes without a cost, and ASO musicians certainly aren't spared this truth. It's a grueling, full-time schedule gearing up to perform a minimum of three shows per week, and Respess somehow retains the stamina to also juggle several side passions. For starters, she is actively engaged in Franklin Pond Chamber Music, the nonprofit school for talented young string students that she founded in 2001, and she teaches private lessons from her home in Sandy Springs.
"If Google Calendar didn't exist, I don't think I could live," she says with a laugh. "It's really hard work, but extremely rewarding."
WHERE TO CATCH HER: Atlanta Symphony Hall, 1280 Peachtree Street N.E.
UPCOMING CONCERT HIGHLIGHTS:
Oct. 5-7: Harry Potter and the Chamber of Secrets in Concert
Oct. 13: Vive la France
Oct. 20: Hanson: String Theory Live with the ASO
Oct. 25, 27: Britten War Requiem
Oct. 26: The Tenors: Fan Favorites Tour
Oct. 28: Halloween at Hogwarts
Nov. 1, 3: Mahler's 10th Symphony
Nov. 15, 17: A Tchaikovsky Thrill Ride
Nov. 16: Matt Morrison with the ASO
Nov. 18: Music for the Very Young: Peter & Friends
Nov. 23-24: Love Actually in Concert
Nov. 25: Disney in Concert: A Silly Symphony Celebration
Nov. 29: Rachmaninov Revisited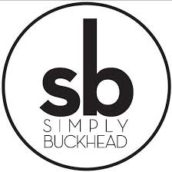 SimplyBuckhead
Simply Buckhead is an upscale lifestyle magazine focused on the best and brightest individuals, businesses and events in Buckhead, Brookhaven, Sandy Springs, Dunwoody and Chamblee. With a commitment to journalistic excellence, the magazine serves as the authority on who to know, what to do and where to go in the community, and its surroundings.