IF YOU'RE GOING TO HURL A LATE-SHOW SONG REQUEST AT IVORIES TICKLER DANIEL DEAL, KEEP IT FUNKY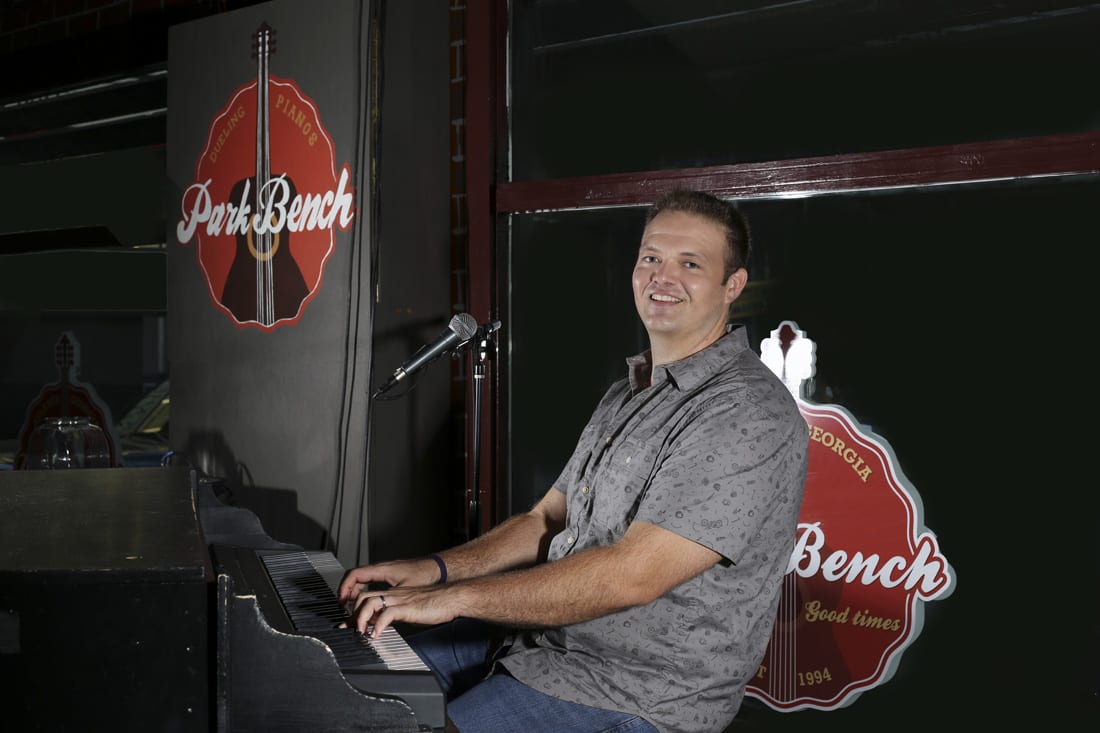 STORY: Neal Howard
PHOTOS: Sara Hanna
Whether you're in the market for a well-priced home or a raucous night of drinks and live music by request, Daniel Deal has you covered. Since arriving in Atlanta with his wife and young daughter 18 months ago, the masterful piano player and Smyrna-area real estate agent has already made his mark on the Buckhead music scene, while successfully splitting time between his after-dark persona and his far more buttoned-up day job.
"It's all about reading the room," Deal says of his Dueling Pianos gig at Park Bench Buckhead. "It's an allrequest show, so we work as human jukeboxes, if you will. When you go into a piano bar, generally, if the piano player is doing what he's supposed to be doing, then he's trying to play what people want to hear. You want to play songs that everybody knows— top 20 from the last 50 years."
The bottom line: It's all about creating an atmosphere in which everyone, no matter their musical acumen, can whoop it up and feel like they're a part of—or better yet, a contributor to—the show.
Deal, 33, was classically trained in his native Florida, where instructors at the Harrison Center for the Arts in Lakeland helped him shape his natural gift for tickling the ivories. In 2008, he was working as an Orlando-based real estate agent when the housing market leapt off a cliff. "I had just gotten into real estate when the bubble burst, and I needed something to do," says Deal. "So I went into Howl at the Moon [an Orlando bar with dueling pianos] one night with some friends, and that was my first time seeing the concept. Later, I auditioned there, and [entertainment director] Joe Genuardi said, 'You're hired. We're going to start your training.'"
After a run with Genuardi and friends, the now full-time, well-paid pianist was soon offered a contract at Jellyrolls, a club located on the Walt Disney World BoardWalk. "The players there were just amazing," says Deal. "It was very professional and a great place to continue to train and learn the concept. There were certain guidelines we had to follow when we were onstage at Disney, so that put me in the right frame of mind to mold my show and be able to take it anywhere."
Five years into the Jellyrolls gig, Deal became antsy. He had a brother in Atlanta he could stay with, and he already knew a handful of fellow pianist friends across the city, so he began to make regular visits. This confluence of circumstances soon led him to Park Bench, where he now enjoys playing a jam-packed show schedule to throngs of Buckhead patrons in search of a great time.
Just do him a favor if you happen to stop by: no nightmare requests. "If it's in the last hour and we're trying to keep the energy up, please don't ask for 'As Time Goes By' and kill the room," Deal says with a laugh.
WHERE TO CATCH HIM: Park Bench Buckhead
SHOWTIMES: Thursdays at 10 p.m., Fridays at 9 p.m. and Saturdays at 8 p.m.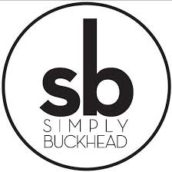 SimplyBuckhead
Simply Buckhead is an upscale lifestyle magazine focused on the best and brightest individuals, businesses and events in Buckhead, Brookhaven, Sandy Springs, Dunwoody and Chamblee. With a commitment to journalistic excellence, the magazine serves as the authority on who to know, what to do and where to go in the community, and its surroundings.