Adding the finishing touches post-mastectomy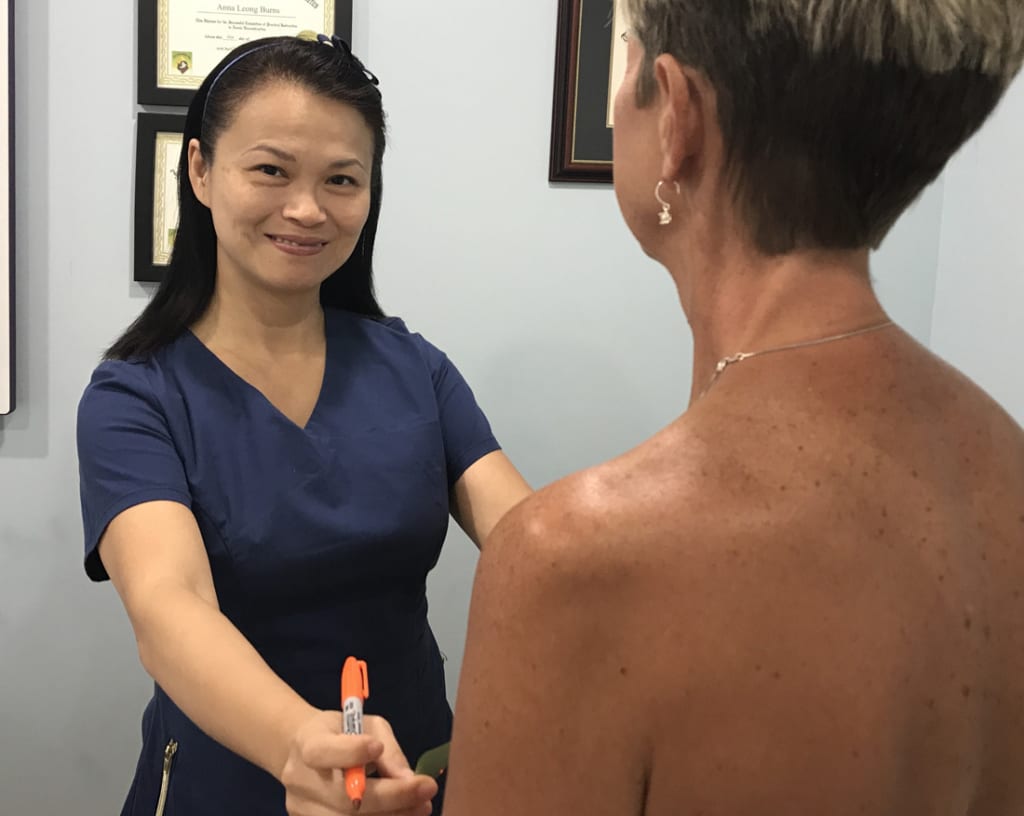 Permanent cosmetics tattoo and paramedical artist Anna Burns, whose clinic is on West Paces Ferry Road, has done an about-face. Instead of decorating bodies, she's now helping women recover from the trauma of breast cancer by offering permanent post mastectomy areola tattoos. And she rarely turns away a patient because of the inability to pay.
"Even after women have breast reconstruction, they often still lack confidence," notes Dr. Albert Losken, a plastic surgeon at Emory's Winship Cancer Institute. "I refer patients to Anna to add the finishing touches by tattooing realistic areolas. It makes them feel better both physically and psychologically. Women don't have a choice to get breast cancer. It's good that they have a choice whether or not to get areolas."
Burns concurs. "I look at myself as a problem solver and see each woman's breasts with an artistic eye," she says. "I bring out the natural form of their areolas using light and shade. Working with cancer survivors has become my passion."
Referrals come from plastic surgeons and word of mouth. Insurance covers very little, so Burns has applied for 501 (c) (3) status to make the service available to all women regardless of income through funding from charitable foundations and grants.
For more information, visit annaburnspermanentcosmetics.com.
BY: Mickey Goodman
Mickey Goodman
Award-winning Ghostwriter, Journalist, Content Creator.