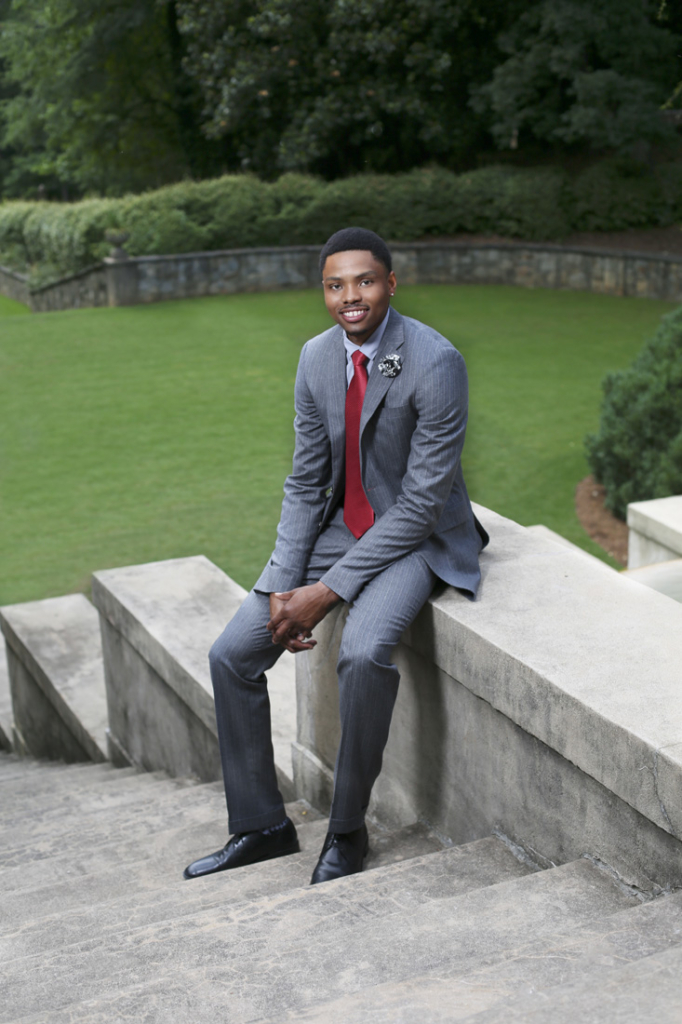 Kent Bazemore, is rising–no, soaring–to great heights. His athletic prowess, easy-going personality and unselfish play have made him an Atlanta Hawks fan favorite.
Growing up in Kelford, North Carolina, a tiny town with a population of approximately 250, the 6-foot, 5-inch "Baze" was a self-professed "out of control young 'un." His entourage was a group of 15 kids, aged elementary to high school, with whom he played football, baseball and basketball.
"It was a great way to grow up, with a melting pot of personalities," he recalls.
In eighth grade, when Bazemore grew 4 inches with no weight gain, he gave up his first love of football and took up track instead. He worked out rigorously the summer before 11th grade, and that year was named All-State in track. During this time, he also continued to improve his basketball game.
It was at Old Dominion University in Norfolk, Virginia, that basketball became his focus, but as a red-shirted freshman, he had to adjust to going from all-star games to not playing at all. This inspired him to work hard, push his physical boundaries and never skip reps during workouts.
"I was a raw athlete; could run and jump with the best of them, but really couldn't do anything else, so my first year was a struggle," he says.
His effort paid off, and his junior year, he won the Lefty Driesell Award, given to the best defensive player in college basketball.
Bazemore graduated with two degrees, human services and criminal justice, and then moved on to an NBA career.  He played for the Golden State Warriors from 2012-2014, before heading to the Lakers in 2014, and the Atlanta Hawks that same year.
He says his biggest challenge today is learning not to put so much pressure on himself and not allowing missed baskets to affect his game. With that attitude, he's gone from playing the last minutes of a game to being a Hawks starter this year.
His playful photo-bombs of his teammates during post-game interviews have become known as "Baze-Gaze," an ode to basketball that even has its own Instagram page. Off the court, the 27-year-old looks for balance through the slower pace and mental challenge of golf. He's also an avid bike rider who practices yoga and relaxes by playing video games.
When discussing life after the NBA, he's all about philanthropy. His ARMS Foundation, which he started two years ago, gives underprivileged kids leadership skills through sports programs and training camps. This year he's working with the Salvation Army Bellwood Boys and Girls Club in northwest Atlanta to provide meals several days a week. In August, ARMS is hosting three events: a bowling tournament at Painted Pin, an Uno tournament at Fernbank Museum and a golf tournament at Druid Hills Golf Club. Bazemore also puts on a golf tournament in Virginia Beach and an annual summer camp in his hometown that teaches kids basketball and nutrition. "I always wanted to be a mentor, and that's something I'm going to move toward," he says "I want to give kids equal opportunity. Some of the brightest people come from the most inopportune places."
The recently-engaged basketball star lives in Peachtree Hills with his fiancée, Samantha, and his two French bulldogs, Spike and Spade. He enjoys living in the community and often gets comments on a great game or words of encouragement from his Buckhead neighbors. (One even leaves handwritten cards in his mailbox.)
"[Atlanta is] so diverse–young couples, old couples, and everything in between," he says. "The people are great, and the pockets of Buckhead have their own look and feel."
When he isn't on the court, you might find him noshing at One Sushi Plus in Brookhaven, Dolce, The Optimist or True Food Kitchen, where he eats almost twice a week. If you happen to run into him, don't be shy about saying hello. But watch your back for a quintessential "Baze-Gaze" photo bomb, one of the many ways this Rising Star is leaving his indelible mark. We look forward to following his many achievements for years to come.
STORY: Joanne Hayes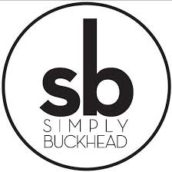 SimplyBuckhead
Simply Buckhead is an upscale lifestyle magazine focused on the best and brightest individuals, businesses and events in Buckhead, Brookhaven, Sandy Springs, Dunwoody and Chamblee. With a commitment to journalistic excellence, the magazine serves as the authority on who to know, what to do and where to go in the community, and its surroundings.