HELPING LOVED ONES NAVIGATE THE GOLDEN YEARS.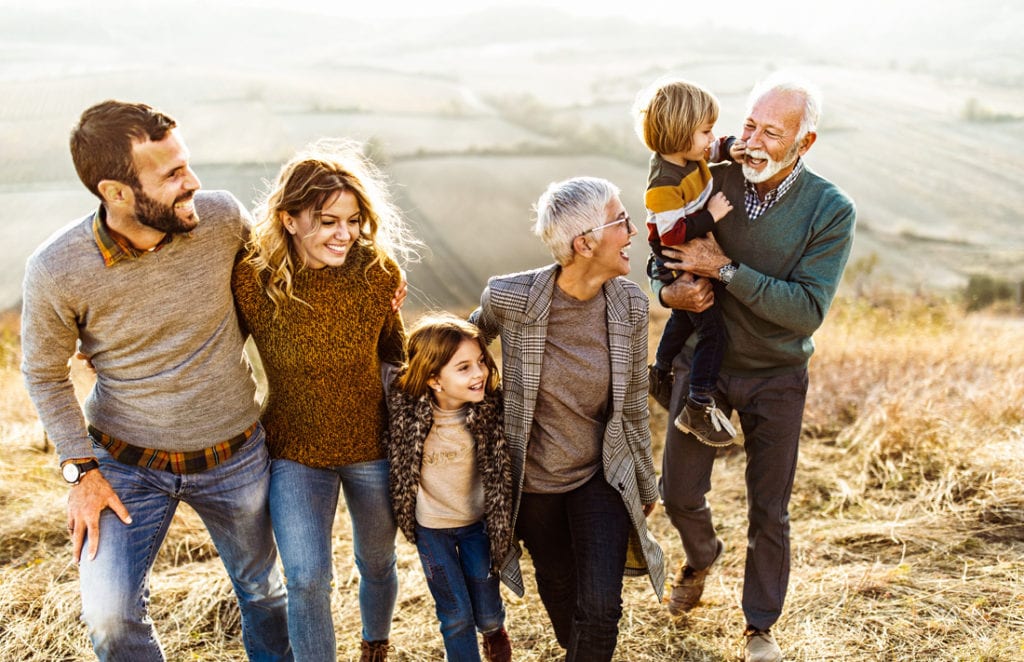 Family comes first, whether it's doing what is best for the kids or answering the call of a relative in need. So when my in-laws began contemplating a geographical move and needed somewhere to stay while weighing their options, it was natural to offer our home as a place for them to bide their time. The decision was easy, but we all knew that a household with members ranging from ages 2 to 77 would come with its challenges— and rewards. I'm happy to say we all survived being roommates for five months, and my in-laws are now happily settled in a downsized townhouse less than a mile from my home.
The transition to a new living situation for aging parents or in-laws isn't always straightforward. Oftentimes grown children need to contemplate whether parents are able to live on their own or if additional help is needed. According to U.S. Census data, the average person spends nearly 20 years in the post career phase of their lives, meaning more families are having to assist parents in making transitions as they age.
That's where Kendall Crye and her company, Aging Life Care of Atlanta, come in. With more than 20 years' experience in the senior care industry, Crye's company helps navigate the needs of aging clients with family dynamics and financial responsibilities. More than half her clients reside in Buckhead.
"We help families figure out what care is needed, how to prioritize all the problems and what's most important. Then we put them in the right order and match the resources of the solutions to those things," Crye says. "Every client's situation and how they want help is different."
When considering the next step, Crye says it's important to consider any medical diagnosis, functional disability or health issue that may have been ignored. Budget is also a huge driving force, as are the wishes of the individual.
Sometimes, the best (or only) option is to bring mom and dad under your own roof. While this can be a wonderful experience for togetherness, it's important to consider the impact it will have on the family. One consideration [is] the physical and emotional bandwidth of the adult child. "Do you have space in your day-to-day life for that? What is that going to look like?" Crye says. "For some families, it's the best thing ever that grandma is moving in. For other families, it can tear them apart and cause great stress."
There are also practical considerations. Is there enough space and accessibility in the home for an individual aging in place? You'll need to think about everything from grab bars in the showers, wide doorways for wheelchairs or walkers and more.
Finances often limit the options for many seniors, so Crye suggests working with a financial advisor or wealth manager before the situation reaches a crisis. Families can also develop their own financial agreements—a parent paying for rent, for example. Ultimately, one of the most important components is proper communication.
"Talking with your aging parent before there is a crisis or before things start to change is key for equipping you and your family for the future," Crye says. "Good communication can take the pressure off a difficult situation because you already know their wishes."
Aging Life Care of Atlanta
404.392.9470
aginglifecareofatlanta.com
NEXT-GEN ADULT LIVING
As people live longer, the vision of an inactive retirement is passé. Many baby boomers are entering their post-retirement years with energy and enthusiasm, ready to continue their education and try new hobbies. Buckhead's senior living facilities are answering the call by providing a suite of amenities, from specialized continuing education classes and state-of-the-art fitness facilities to high-caliber restaurants.
At Lenbrook, residents can take Life Long Learning sessions from Emory University and listen to lectures on everything from art to current events. The community also offers four restaurants and studios for woodworking and art. lenbrook-atlanta.org
The 20-acre campus at Peachtree Hills Place boasts an art studio; croquet and pétanque courts; a fitness center with indoor pool and Pilates studio; and preventative health services. Guest speakers, seminars and cultural events also occur regularly in the clubhouse. peachtreehillsplace.com
Corso Atlanta takes it up a notch with farm to table cuisine and a wine tasting room and cellar. It also has a juice and coffee bar, teahouse, florist, ice cream shop and fullservice salon and spa. corsoatlanta.com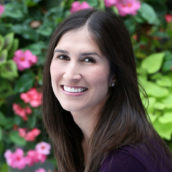 Giannina Bedford
Giannina S. Bedford is multi-faceted writer and editor. Her work covers design, travel, food and business. She's penned Simply Buckhead's home feature since inception and held a variety of editorial roles at the magazine. Her freelance work has appeared in Condé Nast Traveler, USA Today, Virtuoso Life, Hemispheres and TravelandLeisure.com. She also contributes regularly Atlanta Business Chronicle. Fluent in Spanish, Giannina was born in Miami and grew up in Brazil, Chile, Hawaii and Australia. She currently lives in Dunwoody with her two kids and husband.