Catherine Clifton has a very specific plan for June 26.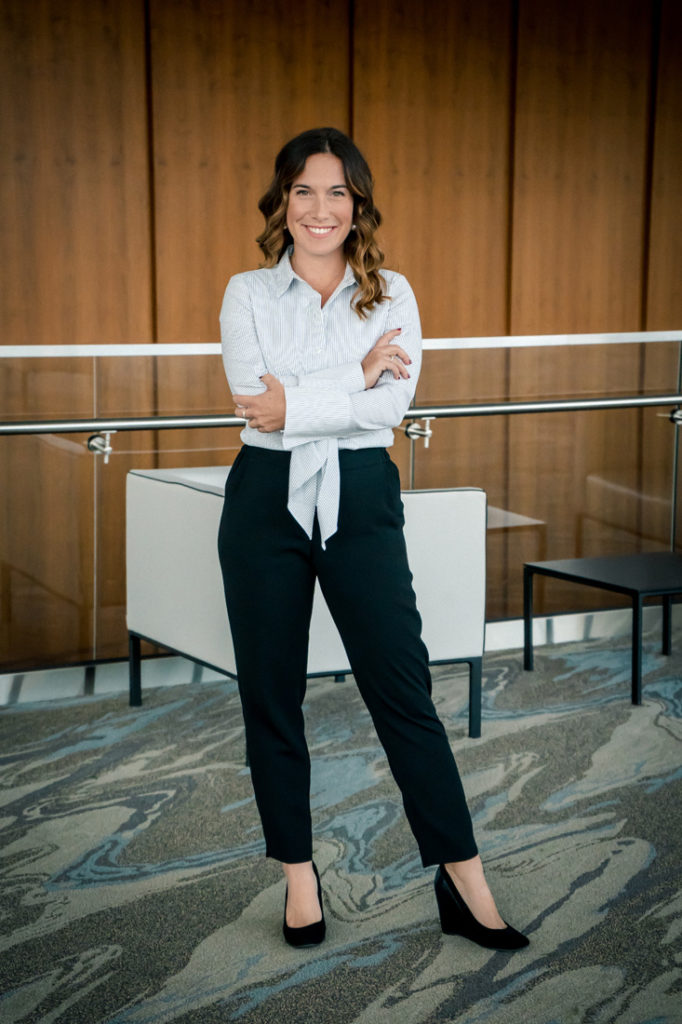 That day, she'll find a shady spot on the property of Johns Creek's famed Atlanta Athletic Club, and she'll sit down for the first time after months of hard work. She'll look out at all of the spectators who are enjoying the summer day as they watch some of the world's best players traverse the green and compete for one of the biggest purses in golf. And she will take a moment to appreciate how she and her team brought the 2021 KPMG Women's PGA Championship to life in metro Atlanta.
Clifton's entire decade-long professional career has led up to this moment, starting with a coveted internship in the consulting and events department at IMG and including such positions as tournament director of the Bahamas Great Exuma Classic at Sandals Emerald Bay for bdG Sports. When the PGA came calling in 2019 with the opportunity to become the organization's youngest director of championships, Clifton, 31, knew it was the perfect fit for someone who had learned to play golf from her father and always found herself fascinated with the business of sports. The job brought a move to Brookhaven and the chance to take the helm of one of the five majors on the LPGA (Ladies Professional Golf Association) Tour. For the last two years, she has dedicated herself to creating the best possible experience for the players and the spectators of this annual tournament.
Why is golf such a special sport for you?
My sisters and I all learned how to play because my dad really wanted golf partners. And it became something we can all share together. We love everything about the game, which teaches you about trust, honesty, integrity and character. You can really build some character out on the golf course. And it's one of those sports that you can play well into your life. It's enjoyable to get outside, and it's not too strenuous on your body.
What does it mean for you to be heading up the KPMG Women's PGA Championship?
I've always been interested in making the transition to working on a major. It was one of those things I had not achieved yet, and now I'm running a women's major. Being a part of the championship is really fantastic. All of the competitors are great athletes, and it's rewarding to provide a national stage for them to compete on.
How does it feel to be the PGA's youngest championship director?
I like my reputation to speak for itself. I create operational plans and put together the right teams to help reach the financial goals of our sponsors. I work hard to deliver a superior event and manage it effectively. So I while I tend to be the youngest director in the room, I'm not afraid of that.
This job brought you to Atlanta. How do you like living in Brookhaven?
I've always wanted to live in Atlanta. We have great family friends who live in Buckhead, so I was familiar with that area. When I moved here, I thought about the drive to Johns Creek and the Atlanta Athletic Club, and I decided on Brookhaven. I ended up in Dresden Village, and I love where I live. I can walk to restaurants like Haven and Arnette's. And my favorite place to walk to is Savi Market.
What is your favorite golf memory?
When I was the tournament director for the Bahamas Great Exuma Classic, one of the players asked to switch drivers with me [as a fun challenge] when we were out on the golf course one day. He's 6 feet, and I'm 5 foot, 2 inches. I took his driver and drove the ball down about 200 yards. The look on everyone's faces when I handed the driver back was priceless.
KPMG WOMEN'S PGA CHAMPIONSHIP
June 22-27
kpmgwomenspgachampionship.com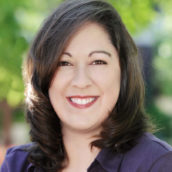 Amy Meadows
15 Minutes With columnist at Simply Buckhead. Freelance feature writer, children's book author and President of Green Meadows Communications, LLC.