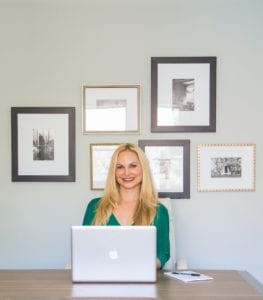 Families can be as complex as they are wonderful.
A melting pot of different personalities, perspectives, genetic codes, backgrounds, jobs and changing life situations comes together to make every family unique in its own right and with its own set of challenges. While I came from a rather conventional home with married parents, two kids and one dog, my parents are European, and my father's job moved us around the world, so we navigated new places, people and lifestyle changes together every few years during my childhood. The revolving door of countries, homes, schools and friends taught me to be resilient in the face of change and to be open to cultures and perspectives different from my own. It also showed me that family comes first.
In the May cover story, our goal is to help you navigate some of the challenges you might face with your own family. The prospect of planning for aging parents or adopting a child might feel daunting, for example, but Giannina S. Bedford and Amy Meadows outline what you should consider by speaking with some of Buckhead's top experts. For others, getting pregnant or figuring out how to co-parent well during divorce might be the current, most pressing issue. Meadows reports on several of today's cutting-edge reproductive innovations, and Michael Jacobs provides sound advice for talking through the grief of parental breakups with kids. Jacobs also pens a story on financial planning for your family, with takeaways for everyone—seriously, read it.
Of course, the word "family" doesn't mean the same to everybody. There's the family you choose, and the family you don't. For some, chosen family members are close friends—or furbabies. In this issue, you'll find pet-friendly patios where you can dine with all your buddies, a delicious Daisy cocktail recipe to shake up as you entertain at home, design inspiration from a historic Brookhaven abode to makeover your spaces, fabulous immersive art experiences in our Happenings pages for a night out and much more.
Wishing you a happy, healthy May with your family.
Karina Antenucci
Managing Editor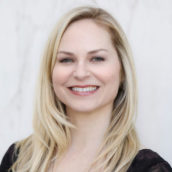 Karina Antenucci
Managing Editor and Wellness Columnist at Simply Buckhead. Blogger at Badass + Healthy.