Two women from divergent backgrounds tackle the racial divide.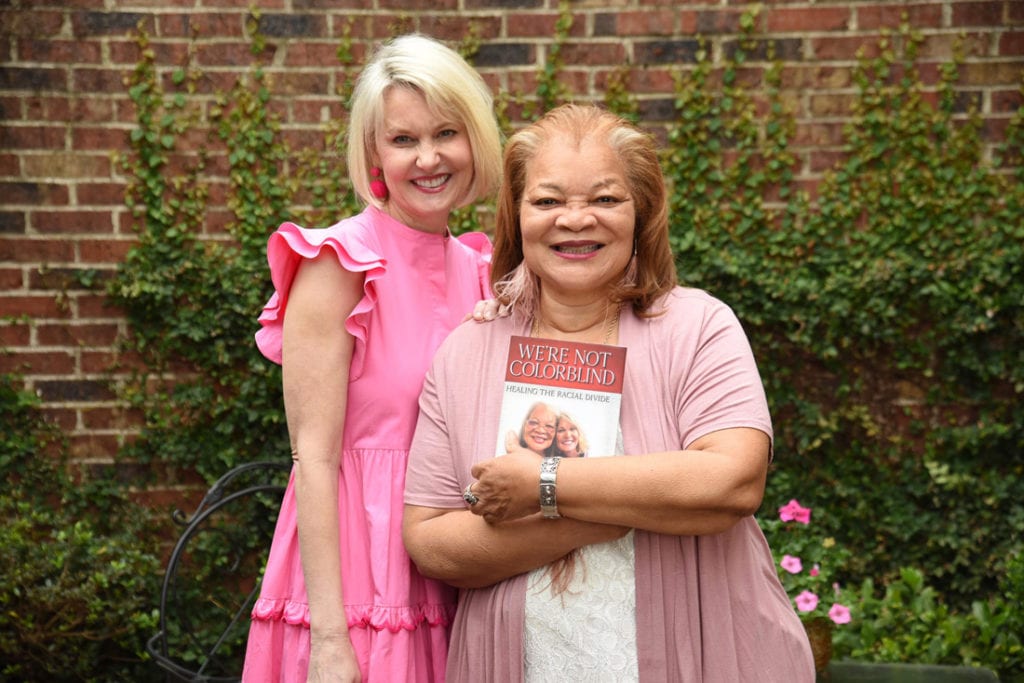 At first, it appears Ginger Howard and Alveda King have little in common. Howard, a fashion guru, is the owner of the chic Buckhead clothing shop Ginger Howard Selections; King, the niece of Martin Luther King Jr., is a former Georgia state representative, leader of the nonprofit Alveda King Ministries and an author. Even their book cover photo together seems a juxtaposition of a blonde, white Howard and the slightly graying, African American King.
Yet it's because of those differences the two joined forces to write We're Not Colorblind: Healing the Racial Divide that aims to help readers appreciate and honor ethnic differences.
"This is a lesson that every generation needs to be taught," King says. "We're supposed to be one human race, but that message often gets lost."
At 20 years apart, the two see themselves as a conduit to spread that message to more than their own generations.
Howard first encountered King when she heard her speak at a pro-life rally about five years ago.
"She gave her testimony, and I was very drawn to her," Howard says. "We got to know each other, and in 2017, I was invited to a community talk hosted by her cousin, Bernice. We were both on a panel about racial reconciliation. Alveda and I were the only true conservatives on the panel, and she was the only woman of color and got a lot of heat. That's when we really bonded."
Shortly after, Howard had a dream that she and King wrote a book on the topic together.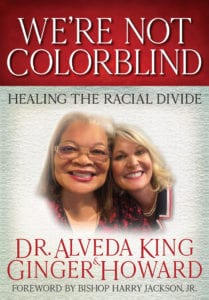 "That dream was so vivid, so real," says Howard. "But when I called Alveda, I didn't know she'd written all these books. I'd only ever written a few letters and a journal. But she agreed to do it, and by 5 p.m. that afternoon she had the title and the outline of the first eight chapters. She texted them to me and said, 'Get to work!'"
They started the process in early 2018, but it wasn't published until Aug. 28, 2020—57 years after the exact day King's uncle delivered his famous "I Have a Dream" speech on the steps of the Lincoln Memorial in Washington D.C.
"We had a lot of snafus with different publishers, and then the pandemic hit," says Howard. "But to have it finally come out on that date? We never in a million years could have made that happen."
Though the book uses personal anecdotes, experiences, personal photos and their own close friendship as a way to tackle a tough subject, King says some publishers feared the theme wouldn't resonate with readers. Yet as the last year has brought the racial divide to the forefront, that's changed.
"We can't get over how relevant it is right now," Howard says.
Their main objective, King says, is to encourage people to celebrate the human race above all ethnicities. "Start seeing each other as human beings and change your own language to reflect that."
The women's relationship exemplifies their message, Howard says. "We have our differences, but we are so bonded."
WE'RE NOT COLORBLIND ($25) is available on Amazon, at Ginger Howard Selections in Buckhead and on werenotcolorblindbook.com.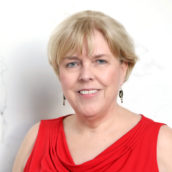 H.M Cauley
Atlanta-based writer and editor contributing to a number of local and state-wide publications. Instructor in Georgia State's Communication department and Emory's Continuing Education division.