Making bracelets promotes wellness and self-worth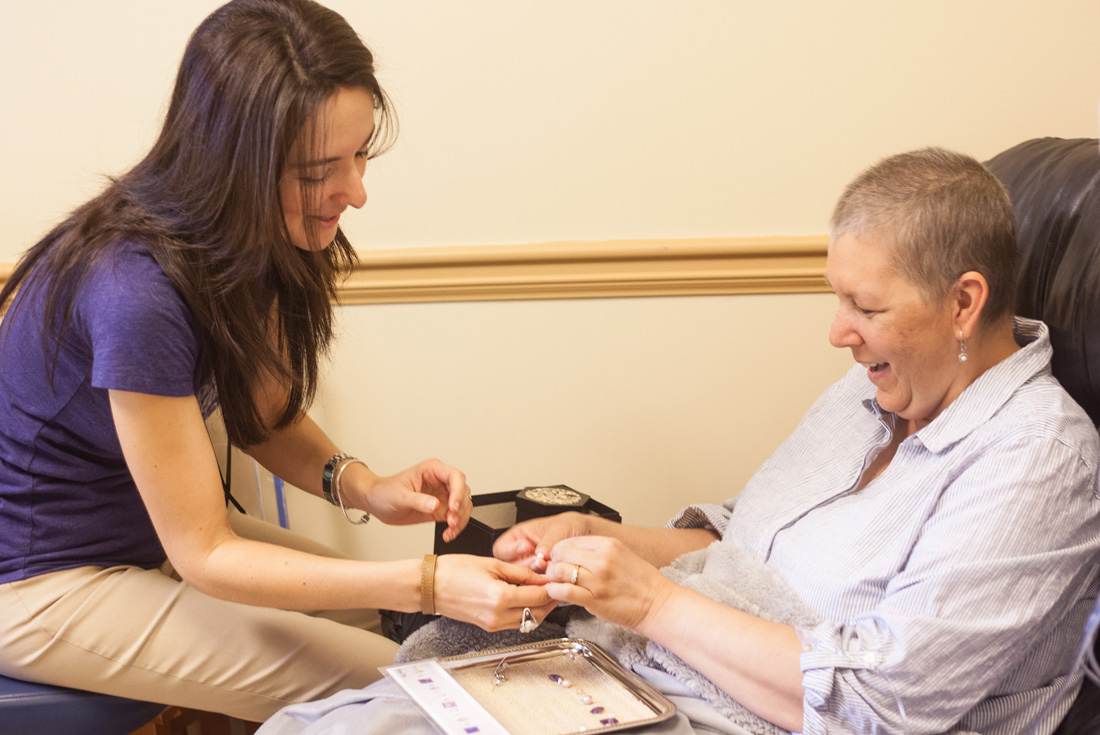 Bivi Franco has watched family members and friends struggle not only with the pain of cancer, but the effect it has on their self-esteem. "I'm not a doctor, and I can't heal them, but I wanted to find a way to make them feel beautiful," she says. As an artist, she turned to her craft and founded Feel Beautiful Today, an organization that works with patients undergoing chemotherapy in 15 metro area hospitals and clinics, including Cancer Wellness at Piedmont Hospital in Buckhead and the Northside Hospital Cancer Institute in Sandy Springs.
The goal is to provide encouragement, hope and love by helping patients create bracelets they can take home. The activity offers stress relief in a calm atmosphere, where patients can focus on creativity rather than their health concerns.
Buckhead resident and cancer survivor Lynn Abrams had no idea what she would be doing when she signed up for Franco's workshop at the Piedmont Wellness Center. "I came in feeling like you-know-what and left on top of the world," she says. "I went home with a gorgeous bracelet in shades of pink, my favorite color."
Offered free to cancer patients, Feel Beautiful Today includes coloring, painting, embellishment and writing that patients can do on their own or at community events.
"Whether patients are having a hard day or say that they can't make the bracelets, volunteers show them that they can," says Kymberly Duncan, survivorship coordinator at Northside Hospital Cancer Institute. "On a scale of 1 to 5, patients always rate it a 5. They say that it makes them feel happy and not forgotten."
For more information, visit feelbeautifultoday.org.
BY: Mickey Goodman
Mickey Goodman
Award-winning Ghostwriter, Journalist, Content Creator.