Art aids healing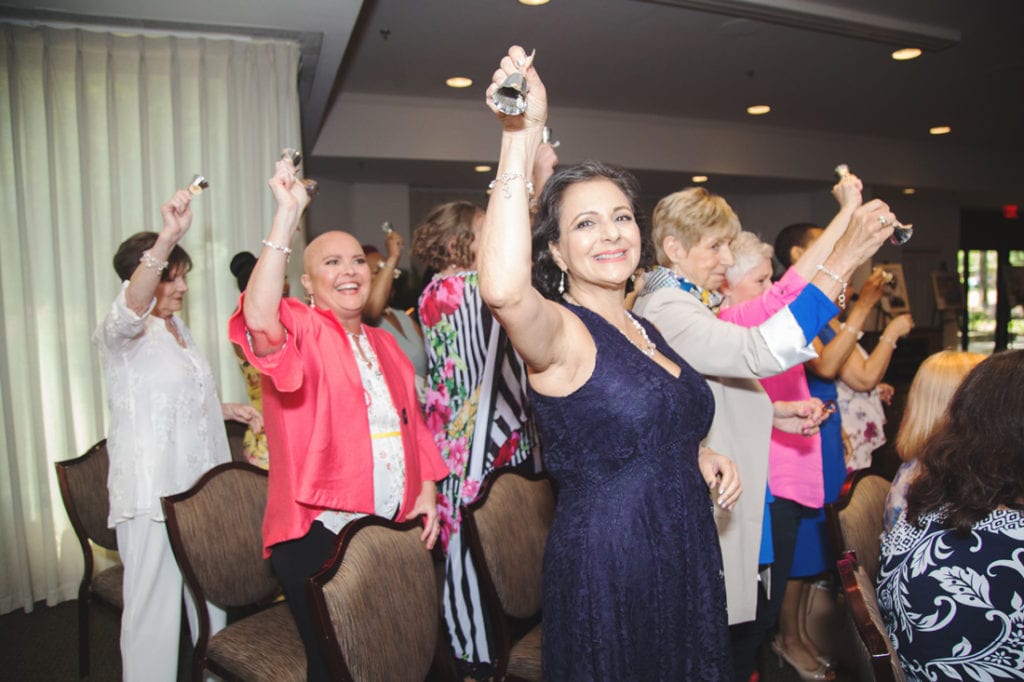 Biviana Franco has first-hand experience with loved ones' struggling with cancer. First, her aunt was diagnosed. Then, 10 years ago, the artist's two friends were told they had it. Her mother's diagnosis followed later. Inspired by hearing them talk about the dehumanizing radiation and chemotherapy treatments, she sought a way to give other patients a sense of accomplishment and help alleviate their feelings of isolation through the arts. She founded Feel Beautiful Today in 2010.
"FBT's biggest fundraiser is our annual fashion show called Love Conquers All, originally scheduled for spring," says Chambleebased board member Barbara Banta. Due to the pandemic, the live event was first moved to October, but with the ongoing inadvisability of large gatherings and the compromised immune systems of models who are cancer patients, they decided to stream it on the Feel Beautiful Today Facebook page and YouTube channel on Oct. 25. The event is sponsored by Northside Hospital, Georgia Core and Dillard's.
FBT's Arts in Health program has grown from a fledgling program at a single hospital 10 years ago to currently being welcomed at 13 metro area cancer centers. It has served 11,000 patients in clinical settings. "Patients tell us that participating in our arts program is like walking over a bridge from a dark and scary place to a bright and beautiful place," Franco says. "[Our programs] include jewelry making, embellishing cards, creating mixed-media art and more."
Prior to the pandemic, programs were all led by volunteers, including patients in remission who wanted to give back. Since in-person instruction is not currently allowed in clinics and hospitals, volunteers deliver the art kits, and recipients can access instructions online.
For more information, visit feelbeautifultoday.org.
Mickey Goodman
Award-winning Ghostwriter, Journalist, Content Creator.