Keep these products in your desk drawer for a midday refresh

As the workday goes by, your once-fresh visage and voluminous blow dry may transform into something more drab, tired and limp. The solution? Perk up your appearance and feel refreshed in under five minutes by keeping a small stash of beauty products in your office. Here are five we love from Buckhead retailers that will liven your look in no time, so you'll be ready to face your clients and co-workers with confidence.
Eye Brightener
Nothing makes your peepers pop more than a fresh coat of mascara, especially when it's souped up with magnet inspired technology. The paraben-free Pür Fully Charged Mascara ($22) plumps up and defines your lashes with a polymer matrix that wraps positively charged product around each lash. To build thickness, place the mascara brush at the base of your top lashes and wiggle the wand back and forth.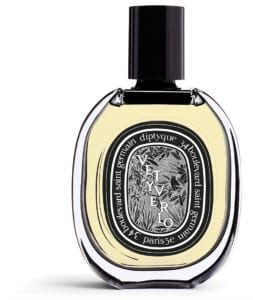 Scent Saver
It's like taking a shower without the whole stripping-down, soap-and-water thing. Spritz yourself with Diptyque's newest scent, Vetyverio Eau de Parfum ($155), to bring new life to your whole person. The earthy top note comes from vetiver, a sustainably sourced Haitian wood oil complemented with bright, gentle accents of grapefruit, patchouli and rose.

Hair Reviver
Bring life back to your limp locks in a matter of seconds. Unite 7 Seconds Refresher dry shampoo ($27) is what the pros at Blo Blow Dry Bar use to amp up their clients' tresses and give them body. The product absorbs excess oil and leaves hair fresh without any unsightly residue. Just shake the can, hold it about 5 inches away from your hair and spray from roots to ends.
Face Freshener
Combat dry or oily skin and freshen up your makeup with a hydrating mist that can be used both before and after your midday makeup touchups, and as often as you like throughout the day. Natura Bissé Diamond Mist ($94) offers a lavender aroma that also relaxes the senses.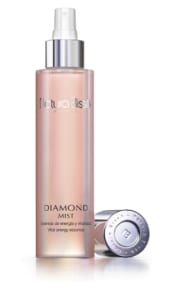 Oil Tamer
This little compact packs a powerful beauty punch: Pür 4-in-1 Pressed Mineral Powder Foundation ($29.50) is a foundation, concealer, powder and SPF 15 sunscreen all in one. Swirl a dense, flathead brush across its surface, then apply in a circular motion over your face and under your jawline to cover up blemishes, redness and oily skin. It feels lightweight, and you can control how much you use by applying in layers.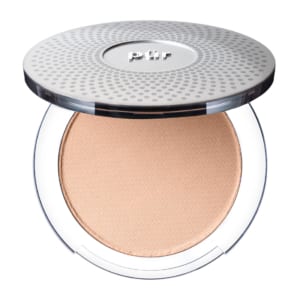 THE BRUSH OFF
Are your makeup brushes looking a little worn? Check out Frida Kahlo beauty brushes, a limited edition line by Buckhead-based makeup brush manufacturer Anisa International, which has designed brushes for every major beauty brand, from La Mer to Sephora's private label. The soft, synthetic-fiber brushes, four of them dual-sided, provide a smooth application and are easy to clean. Order them at amazon.com.
BUYER'S GUIDE
Diptyque
The Shops Buckhead Atlanta
3035 Peachtree Road N.E.
Atlanta 30305
404.846.0602
diptyqueparis.com
Natura Bissé
The Spa at Mandarin Oriental, Atlanta
3376 Peachtree Road N.E.
Atlanta 30326
404.995.7526
mandarinoriental.com
Pür
Ulta Beauty
3495 Buckhead Loop N.E.
Atlanta 30326
404.266.3559
ulta.com
Unite
Blo Blow Dry Bar
Shops Around Lenox
3400 Around Lenox Road
Atlanta 30326
404.390.3552
blomedry.com
STORY: Karina Antenucci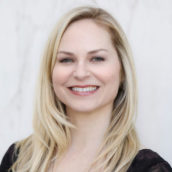 Karina Antenucci
Managing Editor and Wellness Columnist at Simply Buckhead. Blogger at Badass + Healthy.