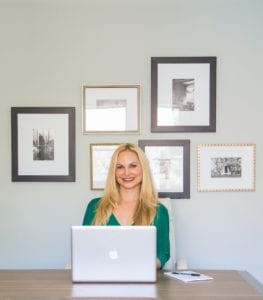 It's fitting that our last issue of the year is about celebrations because we have a lot to celebrate. This year marked the return to some semblance of normalcy post two years of pandemic times. People are out and about, being with one another, traveling like it is their job, attending events and filling up restaurants. Can we get a hallelujah for that?
Our cover feature for this November/December double issue highlights ways to make merry with friends and family. Michael Jacobs covers festive Thanksgiving traditions for Buckhead-area folks and Shelley Sawyer taps local chefs for their incredible tips, menus and recipes for Christmas, Hanukkah, Nowruz and New Year's Eve. Additionally, I write about fun, out-of-the-box ideas for upcoming birthdays and Amy Meadows pinpoints the best brunch spots for baby and bridal showers. We hope your celebrations this holiday season and the year ahead are the best ever.
I am personally celebrating having worked with Simply Buckhead since 2012 and having been its Managing Editor since the beginning of 2020. What a wild ride! I'm proud that my co-editor, Jennifer Bradley Franklin, and I have grown the magazine's editorial pages during such an unprecedented time. While departing as editor is certainly bittersweet, I'm excited for my next chapter (keep up with me @badasshealthy and @messagesprout) and to welcome my friend and colleague Giannina Smith Bedford back to the helm. I look forward to continuing to contribute as a writer, telling the great stories of the people and places in and around Buckhead.
Signing off.
Karina Antenucci
Managing Editor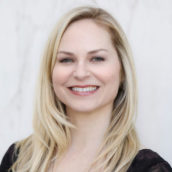 Karina Antenucci
Managing Editor and Wellness Columnist at Simply Buckhead. Blogger at Badass + Healthy.