Reap the benefits of the great outdoors while working on your fitness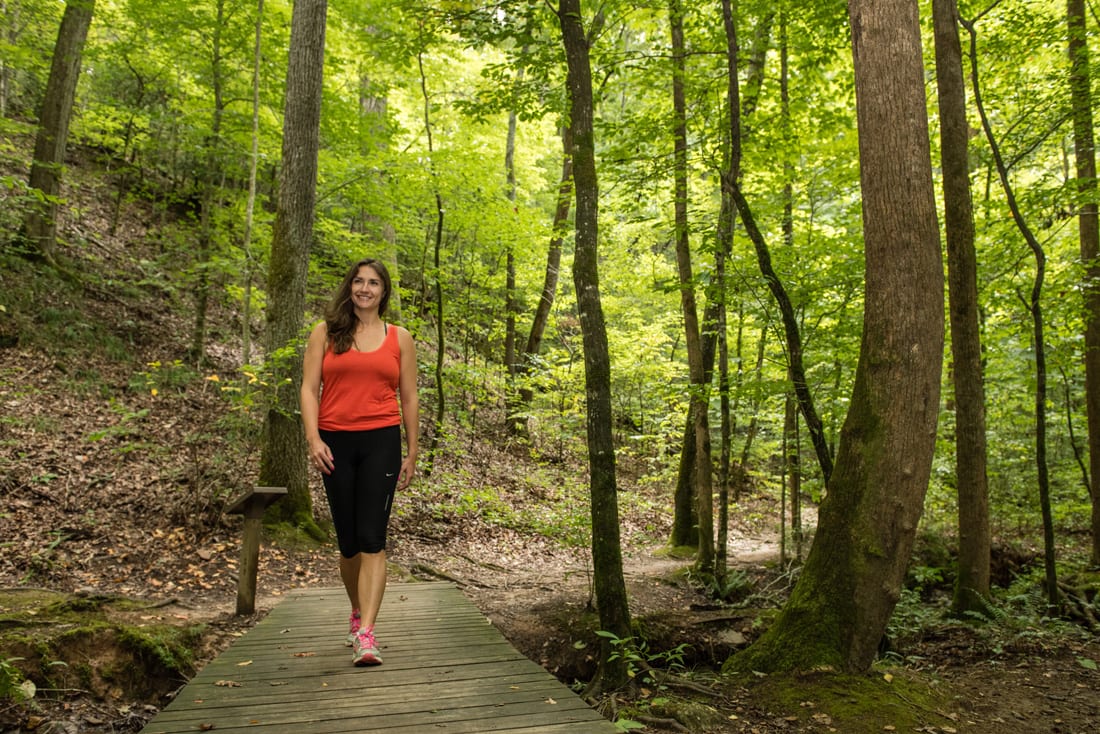 STORY: Karina Antenucci
Fresh air and exercise are a solid combination for your health. Research has shown they boost mood, improve blood pressure and increase energy, to name just a few of the benefits. Atlantans are lucky to typically enjoy a pretty short winter, making alfresco workouts possible almost all year-round. Here are a few ways to incorporate the great outdoors into your workout regimen this year.
Running and Walking Trails
Lace up those sneakers and hit a neighborhood park to get in your daily steps. Chastain Park's 268 acres offer a plethora of activities, including three color-coded, paved and dog-friendly loop trails (two 5K and one 3K). The scenic paths border the North Fulton Golf Course and wind across a bridge overlooking Nancy Creek. Another expansive neighborhood green space is Brook Run Park in Dunwoody, where you'll find 100- plus acres and a 2-mile, multi-use trail loop. If you don't want to go it alone, Big Peach Running Co. holds social group runs in several locations around town, including weekly jogs in Brookhaven. Check out its website for the most up-to-date calendar.
Big Peach Running Co.
705 Town Blvd.
Atlanta 30319
404.816.8488
bigpeachrunningco.com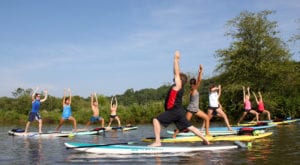 SUP Yoga
A combination of yoga and standup paddleboarding, SUP yoga offers both the relaxation that comes with being out on the water and a challenging workout that tests your balance and core strength. Starting in the spring, High Country Outfitters offers SUP yoga at its Paddle Shack location at Sandy Springs' Morgan Falls. Each class takes place on the Chattahoochee River and starts with an introduction before the group paddles out to a nearby protected area where the boards are anchored for a yoga class with basic sun salutations and various flow postures. Yes, you will fall into the water. And yes, it will be fine.
High Country Outfitters Paddle Shack
200 Morgan Falls Rd.
Sandy Springs 30350
404.977.2523
highcountryoutfitters.com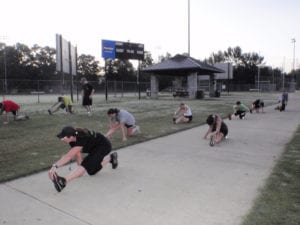 Outdoor Boot Camps
There's something about being out in nature with a view of trees and green grass that softens the high intensity of a boot camp workout. Check out The American Boot Camp Company (TABCC), which has offered its 45-minute alfresco workouts for more than 10 years. The camps are held at a pavilion in Chastain Park, and you can select from HIIT (high-intensity interval training) sessions, or TRX Suspension Training that's a combination of Pilates, yoga and mobility training. You'll be pushed and challenged, and the team at TABCC will hold you accountable for showing up to meet your fitness goals.
The American Boot Camp Company
Chastain Park Outdoor Studio
4469 Stella Dr. N.W.
Atlanta 30342
404.345.2741
thebootcampcompany.com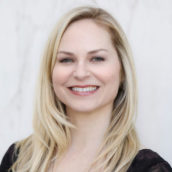 Karina Antenucci
Managing Editor and Wellness Columnist at Simply Buckhead. Blogger at Badass + Healthy.