UNIQUE INGREDIENTS MAKE EXTRAORDINARY COCKTAILS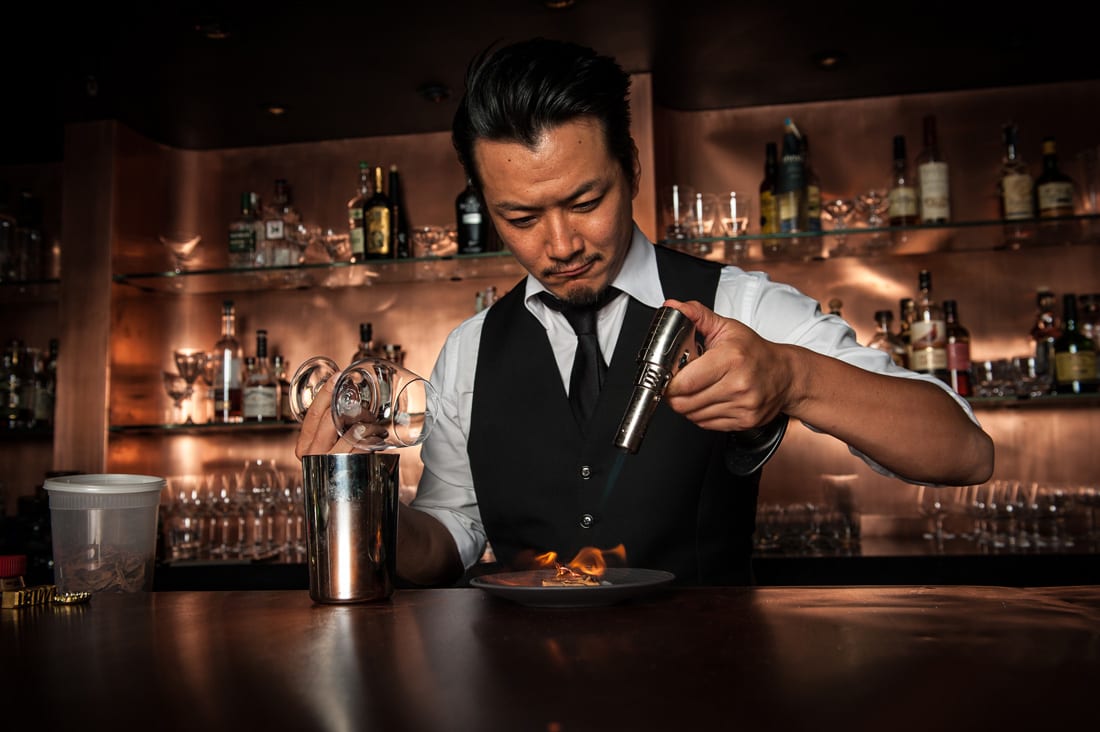 For years, cocktails at restaurants and bars were pretty predictable. These days, the shelves behind bartenders are lined with unique liqueurs and bittering agents for the more discerning palates of today's cocktail drinkers. These expressive elixirs lend depth and breadth to drinks the way sauces and spices do for dishes, and allow mixologists to be more playful. We asked a handful of Buckhead bartenders to describe some of these curious bottles and tell us how they're using them to shake up their drink menus.

CYNAR
The bottle has an image of an artichoke on its label, but luckily, it's not flavored like the edible thistle. It's merely one of the 13 herbs and plants making up the secret Cynar recipe that's been around since 1952. Ben Yabrow, bar director at The Regent Cocktail Club, notes that while it's subtle, Cynar adds a hint of complexity to his concoctions. "The green grassiness of it plays nicely with agave," he says, "and I wanted to put a mescal drink on the menu." His Cannibal Oax features Cynar, mescal, Campari, Ancho Reyes chile liqueur, Oaxacan mole bitters and espresso, with a little cacao nib grated over the top of the glass to add aromatic flair.
BENEDICTINE
First made in the 1500s by Benedictine monks, this 80-proof liqueur blends 27 plants and spices to create an intriguing sip with the essence of flowers, holiday spices and fruit tones. Shingo Gokan, creative director at Japanese speakeasy Himitsu, uses Benedictine in his twist on a classic Manhattan called the Kemuri, which means "smoke" in Japanese. The drink blends Benedictine with Japanese whiskey, sake, sherry and bitters and arrives under a dome of smoke. Says Gokan, "It has an interesting and well balanced taste with herbal notes of vermouth and a powerful smoke finish. It's the Benedictine that gives it the complex sweetness and bitterness."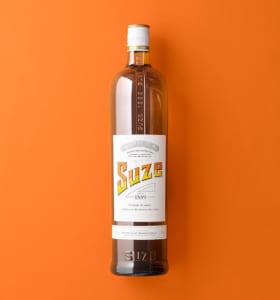 SUZE
A French liqueur made from gentian root, Suze is earthy and floral like the meadows in the Alps where the flowers grow. It's light on the palate and adds richness and a little sweetness to drinks, but is also lovely poured alone over ice as an aperitif or digestif. You'll find it at Holeman and Finch Public House in the Liquid Swords, a riff on a White Negroni that blends gin with pear-infused vermouth and Suze in place of the Campari. "I like Suze because it has a unique color and a great balance of bitter and sweet," says H&F Beverage Manager Demetri McDonald.
FERNET
The recipe for Fernet, combining a myriad of herbs, spices, barks and roots, is a six-generation family owned secret. It has a slightly medicinal taste; in fact, it was originally produced in Italy as a remedy for cholera. With bouquets of bitterness shaped by licorice, galingale, saffron, rhubarb and ginseng, it needs a spirit with bold flavors or else it dominates the glass. It's featured at King + Duke in the Hockey Sweater, which Beverage Manager Clarke Anderson named after a beloved Canadian children's book. The mint, dark spice notes come from the Fernet, with rye and cognac adding the silkiness. Anderson likes using Fernet because "a little goes a long way, and there are a ton of flavors packed into that small package. It's actually quite versatile."
Himitsu
3050 Peachtree Road N.W.
Atlanta 30305
puraibeto.com
Holeman and Finch Public House
2777 Peachtree Road N.E.
Atlanta 30309
404.948.1175
holeman-finch.com
King + Duke
3060 Peachtree Road N.W.
Atlanta 30305
404.477.3500
kinganddukeatl.com
The Regent Cocktail Club
3035 Peachtree Road N.E.
Atlanta 30305
770.415.9961
regentcocktailclub.com
STORY: Angela Hansberger
Photos: Justin Driscoll
Angela Hansberger
Drinks columnist at Simply Buckhead. Food, spirits, and culture writer.