"I'm not a very good golfer," confesses 38-year-old Buckhead resident Martin Stephenson, which seems like a strange admission from someone who's around golf pretty much all day, every day.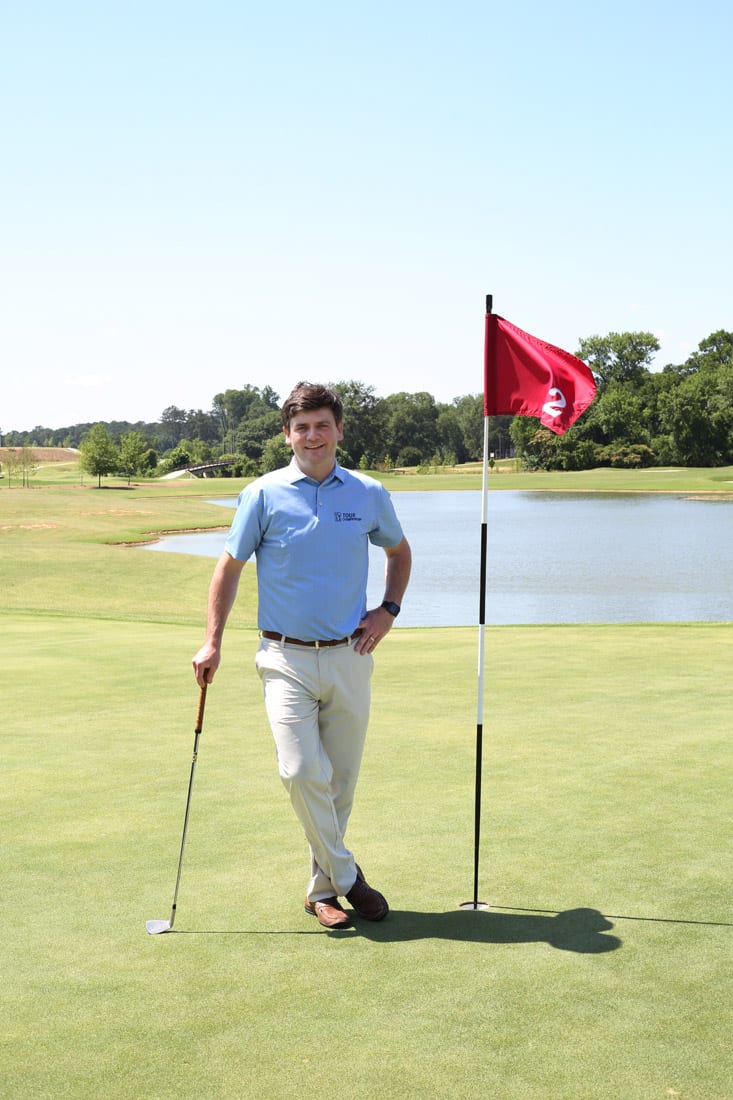 STORY: Jill Becker
PHOTO: Sara Hanna
But as the tournament director of the big PGA season-ending Tour Championship held at the historic East Lake Golf Club each August notes, "There's an old adage that if you want to play less golf, get into the golf business." The man responsible for overseeing everything from ticket sales to media relations to corporate sponsorships for the annual event, which is broadcast in millions of homes in more than 25 countries, actually has little time to watch the action during the five-day tournament pitting the top 30 players in the world against each other. He's too busy running around making sure the Tour Championship is a must-attend Atlanta event "whether you're a golf fan or not."
How and when did you first get interested in golf?
My older brother got me into it. I was maybe 10 years old.
Was it love at first swing?
When I started playing, I had a horrible temper and got super frustrated. I just assumed I'd be good at it. It took me until around high school to discover that it wasn't worth getting upset about if I wasn't going to put in the time to be really great at it.
Did you always plan to have a career in golf?
When I was in college at SMU in Dallas, I worked for a local Fox news affiliate, and my plan was to get into sports broadcasting. But then I got a call from someone asking if I would be interested in being the marketing and sales intern for the Tour Championship back when it rotated between Houston and Atlanta each year. I did that for like a week, until the operations intern realized she didn't want to do the grunt work involved, so we switched positions, and I was immediately out on a forklift moving portable toilets, planting stakes, etc.
How crazy is your schedule during the event?
I probably log 30,000 to 35,000 steps a day during the five days the gates are open.
What's the best course you've ever played?
I grew up playing the Capital City Club in Brookhaven, and I love East Lake. It's truly a special place. But I'd say my best golf trip was to Bandon Dunes in Oregon.
What would your dream foursome be?
Myself, Bobby Jones, Jack Nicklaus and Tiger Woods. I would like to see them all in their prime so we can settle the debate on the greatest player of all time.
What's on your golf bucket list?
I need a hole in one. Desperately. My older brother has one, and even my mom has one.
What do you like to do in your free time?
Spend time with my wife and three kids. I also enjoy going on a run on weekends. It's a nice time to clear the head.
What are your go-to places in Buckhead?
During football season, it's Whitehall Tavern. We also eat at Jalisco or La Fonda because my wife loves Mexican food. If she and I get a chance to go out for a nice steak dinner, we'll go to Chops Lobster Bar.
What are you binge watching these days?
I'm late to it, but Narcos. Michael Peña [who plays one of the characters] loves golf.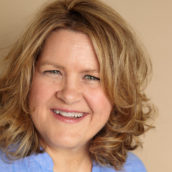 Jill Becker
Award-winning writer and editor who has penned stories for CNN, Woman's Day, Good Housekeeping, and dozens of other outlets.