Buckhead designer creates one-of-a-kind clothes.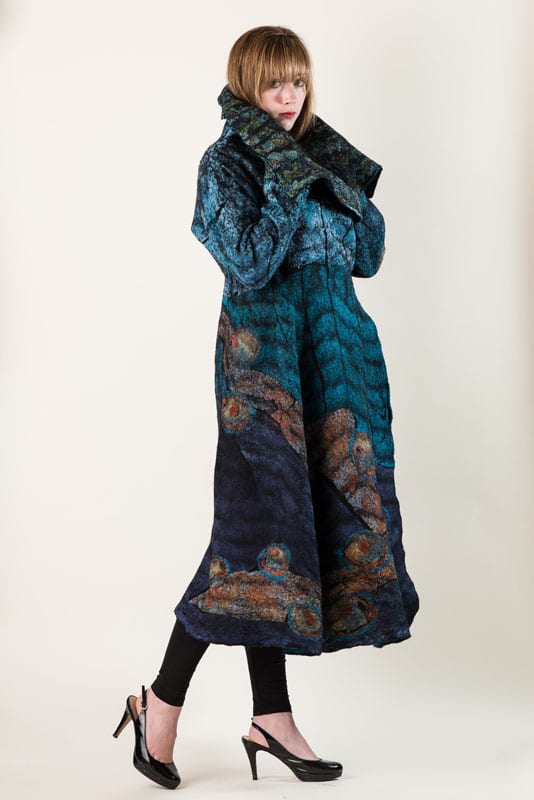 Art isn't always just on a wall or pedestal to be admired. For Buckhead artist Anne Vincent, art is a practical and important element in daily life, a creation that can be taken along wherever the owner goes.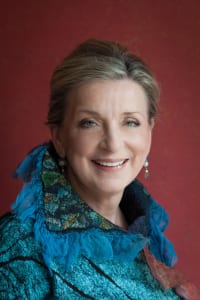 Vincent, who retired two years ago from a 35-year career as an interior designer, works exclusively in textiles, coming up with new fabrics that can be used in a myriad of functional ways. That passion dates back to her youngest years, growing up in Florida. "I started sewing clothes for my Barbie dolls when I was six, and I've been sewing and knitting ever since. At one point, I even studied weaving."
After a one-day purse-making class at the Chastain Arts Center 12 years ago, Vincent was captivated by the process of designing and making something tangible. "That was when I fell in love with textiles and got into felting, the oldest of the textile arts that's had a resurgence in the last 15 years or so."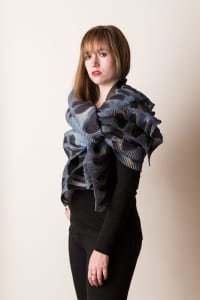 Felting is the process of separating the fibers found in wool. "I use olive oil soap to make the wool fibers open up, then manipulate them by rubbing, rolling or scrubbing them. They then shrink way down, which gives them a fantastic texture."
Vincent uses the wool to make scarves, wraps, shawls and jackets that are usually finished with two layers of hand-dyed silk and one of Merino wool, so each item is about a third wool and two-thirds silk. Prices range from $150 for a scarf to $1,850 for a coat.
"I really design mostly for what I like and what my friends wear," she says. "We travel a lot, so wearability and packability are important. I'm working now on organza vests that are hand-dyed, and I also want to do capes that you can dress up or down. And since I can't get the designer out of me, I'm also interested in couch pillows, throws and table runners."
Vincent might spend several days working on one item in her studio that occupies half her garage.
"It's next to the laundry room, and that has become more of a dye studio," she says with a laugh. "I'm always developing my own color schemes based on things I see everywhere, particularly in nature. The space works fine, but like every artist, my dream is to have a loft with skylights."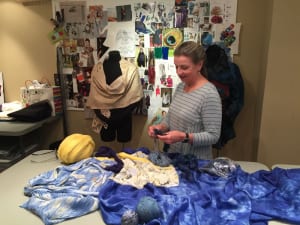 Anne Vincent's handmade clothing items can be found at the Signature Shop and Gallery, 3267 Roswell Road, and online at annevincent.com.
From March 11 to 13, she will be one of the exhibiting artists at the American Craft Council Show at the Cobb Galleria Centre.
Information about show times, tickets and directions is online at craftcouncil.org.
STORY: H.M. Cauley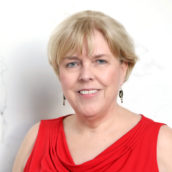 H.M Cauley
Atlanta-based writer and editor contributing to a number of local and state-wide publications. Instructor in Georgia State's Communication department and Emory's Continuing Education division.