Zeb Stevenson inherits a Southern classic with a vaunted reputation; can he rise to the occasion?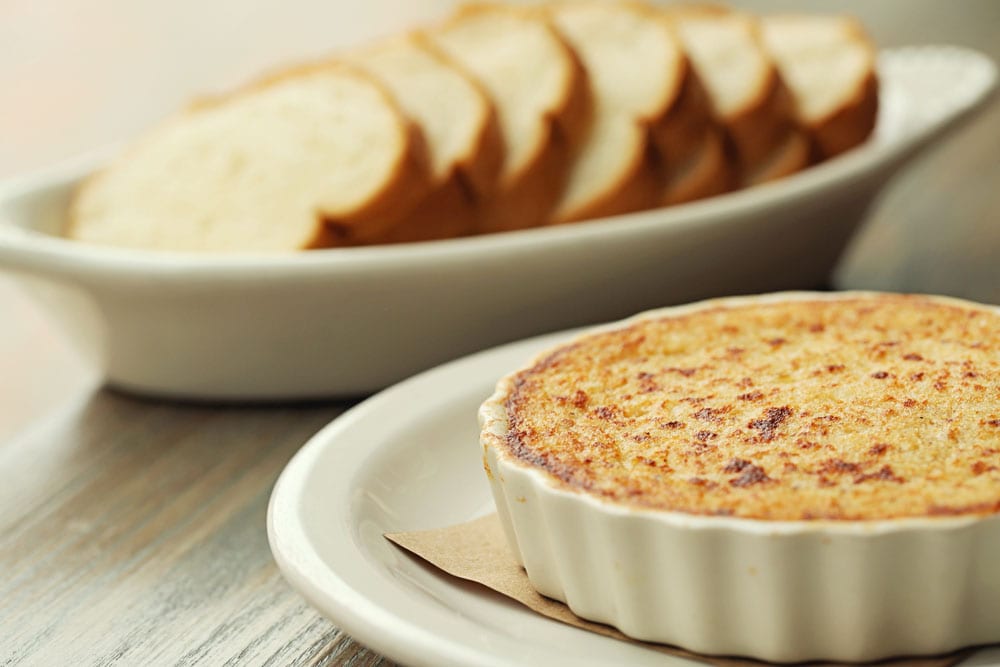 Watershed on Peachtree is a restaurant with a storied, personality driven past. Co-owned by Indigo Girl Emily Saliers and restaurateur Ross Jones, it started as a walk-up sandwich shop in Decatur, won a James Beard Award under the leadership of chef Scott Peacock and moved to Buckhead in 2012.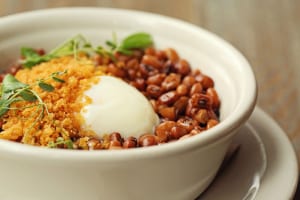 While Peacock cooked with the exacting hand of a purist—he was mentored after all by Southern-food icon Edna Lewis—chef Joe Truex in recent times reshaped the menu to reflect his Louisiana roots, often to uneven results. From the Prozac-colored space on Decatur's Ponce de Leon Avenue to the understated grays of designer Smith Hanes, the Watershed of today is a different animal than the one of yesteryear. By that we mean it hasn't always been as consistent as one might hope.
But earlier this year, Truex left to run a pizza restaurant in the Mall of Dubai, Watershed hired Zeb Stevenson (late of Parish and The Livingston), and diners started to taste a noticeable improvement. Watershed, it seemed, was back.
After a delightful recent dinner, I was almost ready to jump on that bandwagon. From Southern staples like chicken and dumplings to French classics such as chicken-liver mousse, nearly every bite was exceptional. Here was a chef creating down-home food with sophisticated uptown flair.
Stevenson, an Indiana native who studied fine art at Cornell, is talented, deserving and likely to carve a niche that is uniquely his own. But that doesn't mean there's not room for improvement. (As for Watershed's service, well, it's competent and attentive, but not exactly warm.)
Beginning with cocktail noshes, I've certainly never seen more beautiful pork rinds than the ones this new chef sends out here. The chicharrónes are huge, fried to a lovely sheen and dusted with prickly spices. They crunch so loud they could waken the neighbors upstairs in this high-rise condo building. Drip a bit of Stevenson's spicy hot sauce on the skins, take a slurp of your drink and carry on.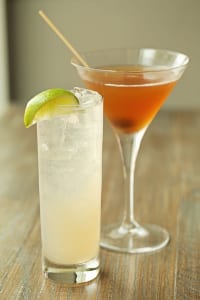 Speaking of beverages, we enjoyed the delicately scented Provençal (Uncle Val's Botanical Gin, limoncello, a hint of lavender, grapefruit, lime and a splash of Champagne) and the debonair Southern Manhattan (bourbon sweetened with maple syrup and perked up with barbecue bitters, Cynar, lemon). But we found the Zihua Margarita (a classic Rita, made with Cointreau) overly tart, and we thought the Watershed Rickey (Uncle Val's Restorative Gin, grapefruit and lime, vermouth and orange bitters) a bit forward in the gin department.
Among the starters, we loved schmearing warm brandade on toasted baguette. Stevenson's trick is to use smoked trout in place of traditional salt cod, and the resulting potato-and-fish whip is at once rich and ethereal. The Appalachian cider beans are a play on pork-and-beans, but topped as they are with with a soft egg and "chicken-fried" breadcrumbs (we presume that means schmaltz), they are in a class unto themselves—toothsome and tender, wonderfully delicious, wholly original.
In the guilty-pleasure department, scallop and rice fritters were creamy little fried nibbles that tasted even better rolled around in the pepper hollandaise. Oysters dotted with an herb, garlic and absinthe butter were by no means a total wash, but they could have used a little less time in the oven. But that chicken-liver mousse—my Lord, it was good.
On the whole, entrees were nicely done and occasionally memorable. Among the standouts were the comforting chicken and dumplings (fluffy drop dumplings in rich broth with herbs and carrots) and tender pork cheeks (served on a puddle of decadent polenta with apple sauce and perfect little carrots glazed in their own juice). Once the polenta had cooled a bit so that the flavors of the dish could mingle, it was even better.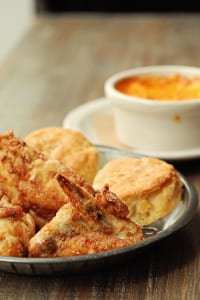 However, should you find yourself here on a Wednesday night, when the crowds rush in for Peacock and Lewis' famous fried chicken, you may sense that the kitchen is a bit stressed. We found the once definitive bird—which is fried in lard seasoned with country ham and presented with nothing but biscuits and honey—a tad on the dry side. However, our side of macaroni and cheese was the kind of unctuous, custardy stuff that dreams are made of. It may be the best mac and cheese in town.
My server was big on the prime strip steak, which comes with creative accouterments: a sunchoke hash brown, oyster mushrooms and a kicky wild-onion salsa verde. Only a jerk would complain about a steak that arrives already sliced into bite-size pieces, but when you are expecting a juicy New York strip and a steak knife has been laid by your plate, it's just not the same. Not a terrible misstep. But at $35, it wasn't exactly what I was expecting, either.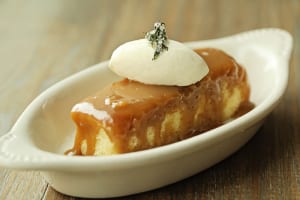 Hot milk cake, laden with caramel and touch of sea salt, is a wonderful way to finish a meal.
Peacock was a legendary baker, and his Very Good Chocolate Cake (chocolate cake with chocolate frosting, both made with a shot of strong coffee) is now simply good. Much better is the Hot Milk Cake, moist white cake with superb caramel icing and a touch of sea salt, and the fried apple pie with cinnamon gelato.
So here's the question: Can Stevenson restore Watershed on Peachtree to the glories of its Ponce de Leon past? When he's present in the moment, he comes close. But those who come here in search of lost memories may be disappointed. With new chefs come new visions.
In a telephone interview, Stevenson said he wants to make food that is "truly delicious" with ingredients from his backyard. "I think the spirit of Watershed and really the spirit of Southern cuisine is using what's around you," he said. "It's respect, frankly. It's respect for the ingredients."
A self-taught chef who brings soul, excitement and the occasional spark of genius to Watershed, he's less interested in replicating regional classics than cooking straight from the heart. We should all respect that.
WATERSHED ON PEACHTREE
1820 Peachtree Road N.W.,
Atlanta 30309
404.809.3561
watershedrestaurant.com
Prices:
Appetizers: $8-$16.
Entrees: $9-$18 at lunch, $20-$35 at dinner.
Recommended: Southern Manhattan, Provençal cocktail. Pork skins, smoked-trout brandade, Appalachian cider beans, chicken-liver mousse. Chicken pot pie, pork cheeks. Macaroni and cheese. Warm milk cake. Fried apple pie.
Bottom line: Under its new chef, this Southern institution just might rise again.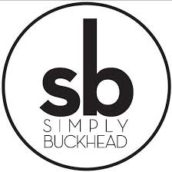 SimplyBuckhead
Simply Buckhead is an upscale lifestyle magazine focused on the best and brightest individuals, businesses and events in Buckhead, Brookhaven, Sandy Springs, Dunwoody and Chamblee. With a commitment to journalistic excellence, the magazine serves as the authority on who to know, what to do and where to go in the community, and its surroundings.