Chef Zeb Stevenson tells it like it is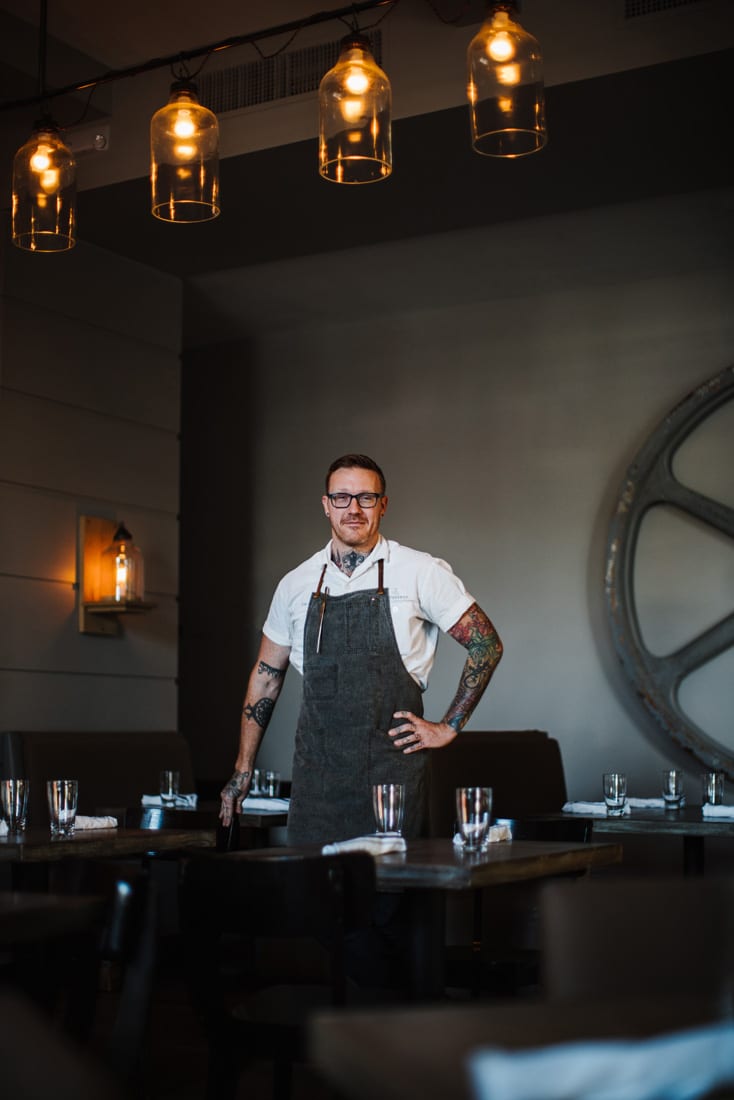 Being a chef is a lot of work," says Zeb Stevenson, executive chef at Watershed on Peachtree, the acclaimed Buckhead eatery known for its upscale Southern cuisine. Stevenson, 42, has never been one to sugarcoat things. But his honesty is one of the reasons people are attracted to his cooking—and his persona.
He'll be the first to tell you he comes from humble beginnings, and that his first job was washing dishes at Waffle House. He got the opportunity to cook on the line there and was hooked. "It was alive, dynamic and exciting to me," he says. "I found myself, and food became a way to express myself. I was really good at it, too."
After Waffle House, he worked his way up the kitchen ladder, eventually landing at Livingston and opening Proof and Provision at the Georgian Terrace Hotel, and then moving to Watershed three years ago.
How would you describe your job as executive chef?
My time in the kitchen is spent developing new techniques and recipes. But I also have a staff to lead. Mentoring and teaching are some of the most important things I do. It's hard to be a leader and keep people engaged. There's that old idea of chefs yelling and throwing things. That doesn't work anymore. You have to say "Thank you" and "I need you."
Tell me about your black books.
I've had them since I started at Watershed. I write in them daily and reference them constantly. They feature everything from recipes to to-do lists to doodles. I'll get an idea and sketch the outline of it, like when I developed fudge made out of carrots.
What's next for you?
Trying to make Watershed as great as it can possibly be. I moved around in the past because I felt misunderstood. The ownership team here treats me like a valuable part of the operation. They encourage me to be who I am and not edit myself.
How do maintain balance in your life?
I go to the gym five days a week and drink a gallon of water a day. This is a hard business. If we don't prioritize taking care of our bodies, everything else will come unglued. I track my intake of food and water pretty carefully. I eat 220 grams of protein a day, including five eggs and a pound of chicken breast.
What do you do for fun?
The lady in my life and I go to a lot of concerts. I am a heavy metal fan. We go to jazz shows, folk music shows and big arena shows. We saw Insane Clown Posse. It's a rap duo who paints themselves like evil clowns. Their fan base throws bottles of soda in the air. I like environments like that because I like the spectacle of it. When you're exploring the field of being creative, it's about stimulating your mind and making you feel like there's something outside of your little corner of the world. It's what helps you express yourself and feel youthful and vibrant. I'm also a burgeoning record collector. I have at least 100 and keep buying more. I've been taking more time to draw and paint lately. My formal training is in the fine arts, but I'd forgotten what a soothing activity it is.
WATERSHED ON PEACHTREE
1820 Peachtree Road N.W.
404.809.3561
watershedrestaurant.com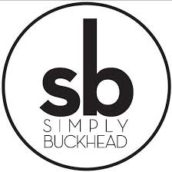 SimplyBuckhead
Simply Buckhead is an upscale lifestyle magazine focused on the best and brightest individuals, businesses and events in Buckhead, Brookhaven, Sandy Springs, Dunwoody and Chamblee. With a commitment to journalistic excellence, the magazine serves as the authority on who to know, what to do and where to go in the community, and its surroundings.