2015 NBA All-Star shines off and on the court.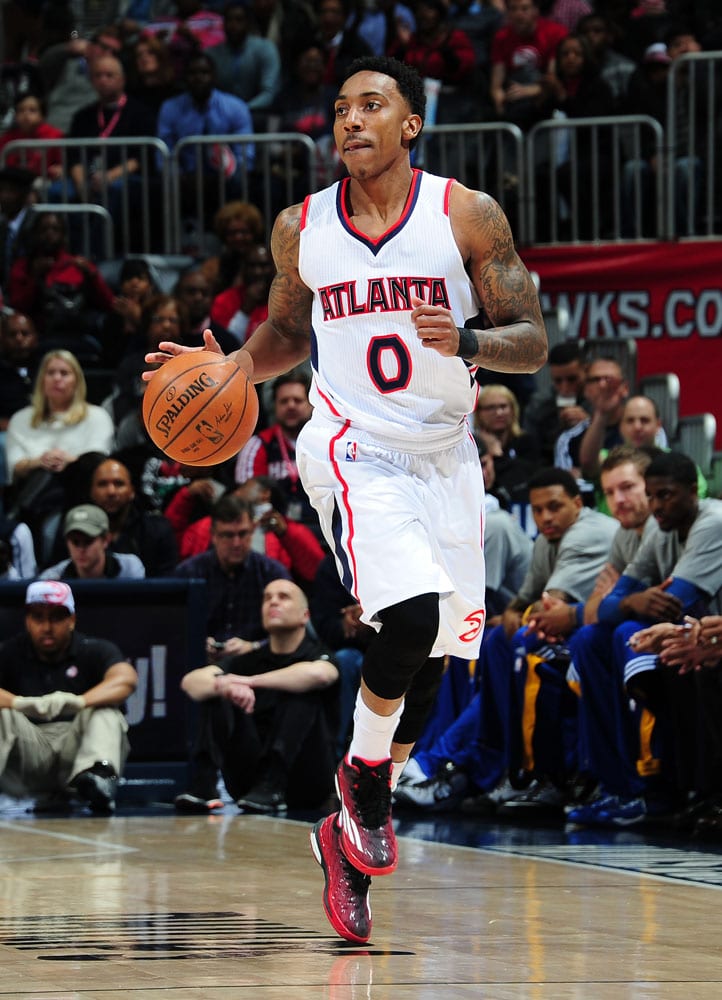 Buckhead resident Jeff Teague, ranked as one of the top 10 players in the NBA in assists, is using his ability on the court to help kids at Children's Healthcare of Atlanta at Hughes Spalding Hospital in downtown Atlanta. For each assist (passing the ball to a teammate that leads to a score) during the season, he donates $20 to "Hoops 4 Hughes." Last year, his 563 assists generated $11,260 through the Team Teague Foundation.
"Going to the hospital and seeing the kids made me want to do something to help them and be part of the City of Atlanta," Teague says. "I always want to help kids change their lives." He hopes to inspire sponsors and teammates to pledge $2 to Hughes for every assist he makes. Teague's foundation also sponsors an Amateur Athletic Union program for youth in his hometown of Indianapolis, as well as scholarships. On Aug. 15, Teague will host a dinner sponsored by 92.9 The Game to honor all those who have contributed to the foundation. Among the guests will be current and former NBA stars.
"We are thrilled to be the recipient of Teague's support and hope the community will rally around him to assist our patients at Hughes Spalding," says Shelton Stevens, senior development officer and director of the Children's Sports Network.
For more information, visit choa.org/jt
BY: Mickey Goodman
Mickey Goodman
Award-winning Ghostwriter, Journalist, Content Creator.