Mixologists bring the kitchen into the bar!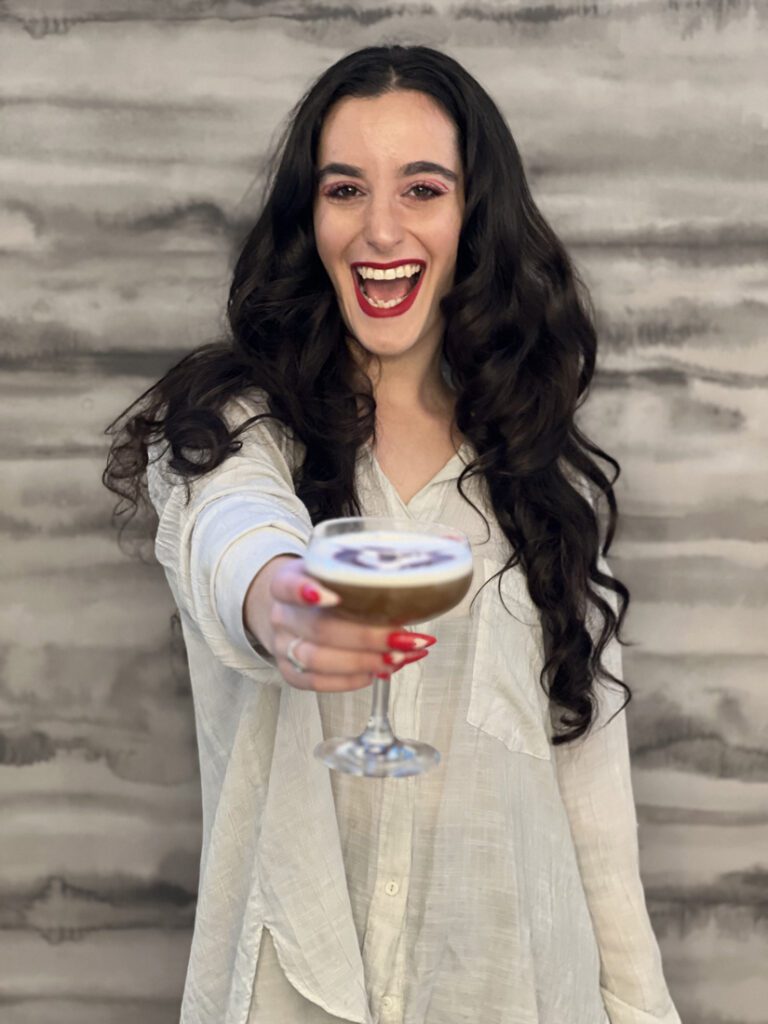 When life gives you lemons, make a syrup or a cordial. This is precisely what innovative local bartenders are up to with their cocktail creating, and not only with fruit. Cocktails often serve to complement dishes on the menu, but sometimes those kitchen ingredients can inspire a cocktail. Using peels, pits, herbs and hunks of vegetables is creative synergy and sustainability when those quality ingredients are scraps.
Lemon peels left from juicing can be a garnish or sweetened into a cordial. Trimmings and unused herbs similarly can be transformed into tinctures and bitters. Even excess vegetables from a weekly special can be turned into a remarkable drink.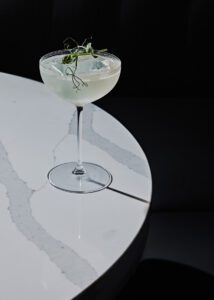 At The Americano, bartender Tahira Moore imparts the sweet and delicate essence of snap peas into an elegant sipper with vodka and cucumber agua fresca. For Peas & Thank You, she steeps fresh snap peas in vodka for three to four days, finishes it with a small amount of simple syrup and charges it in an ISI gun (used in making whipped cream). This treatment allows the vodka to be rapidly infused with the snap peas' essence. "Just four dashes of the tincture are all that is needed for a refreshing and pronounced flavor," Moore says. The bright, slightly herbaceous cocktail is served simply with a fresh pea tendril.
Even the calmest of peppers have flavor to deliver to cocktails. At the Distillery of Modern Art in Chamblee, Bar Manager Arielle Basha employs a green pepper syrup in her One More Sip cocktail. The idea came from a Fernet Sour, a classic made with the bracing amaro Fernet Branca, green Chartreuse, lime juice and simple syrup. "Our amaro has a vastly different flavor profile from Fernet Branca, and the green herbal flavors of green bell pepper pair nicely with the softer profile of DoMA's Amaro Peach," Basha says.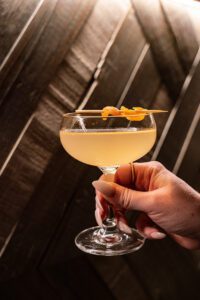 She boils slices of bell pepper and simmers them for 15 minutes, after which she adds sugar. After straining and cooling, it's ready to add to the cocktail. She shakes the vegetal syrup with Amaro Peach and lime juice, which adds a citrus jolt. "The balance of sweetness, bitterness and acidity keeps you coming back for one more sip," she says.
At Westside's Aziza, Bar Manager Leo Tamayo allows squash to flex its muscle in a drink. "The idea behind the butternut squash in the cocktail is to bring a vegetal and savory component to a drink that's often more sour-focused: the daiquiri," Tamayo says. He peels the squash, adds sugar, vacuum seals it and drops in a water bath to cook on low for hours. It then rests 48 hours.
"This allows the oleo-saccharum (an 'oil sugar') that's formed to really trap in all the squash aromatics and nuances," he says.
The result is sweet and earthy, with a pleasing texture from the squash. Mixing it with fresh lime juice, salt and a house-spiced rum yields a delicious and complex riff on a classic daiquiri. "As far as inspiration, the idea of mixing unlikely ingredients, but somehow balancing the flavors and nuances, really is a rewarding experience/creation from the bartender's point of view," he says. It's a beautiful transformation of a common vegetable, much inspired by the creative cooking performed in the kitchen.
THE AMERICANO
theamericanorestaurant.com
@the_americano_atlanta
AZIZA
aziza-restaurant.com
@azizarestaurant
DISTILLERY OF MODERN ART
distilleryofmodernart.com
@distilleryofmodernart
Angela Hansberger
Drinks columnist at Simply Buckhead. Food, spirits, and culture writer.