Melissa Martin encourages your DIY decor!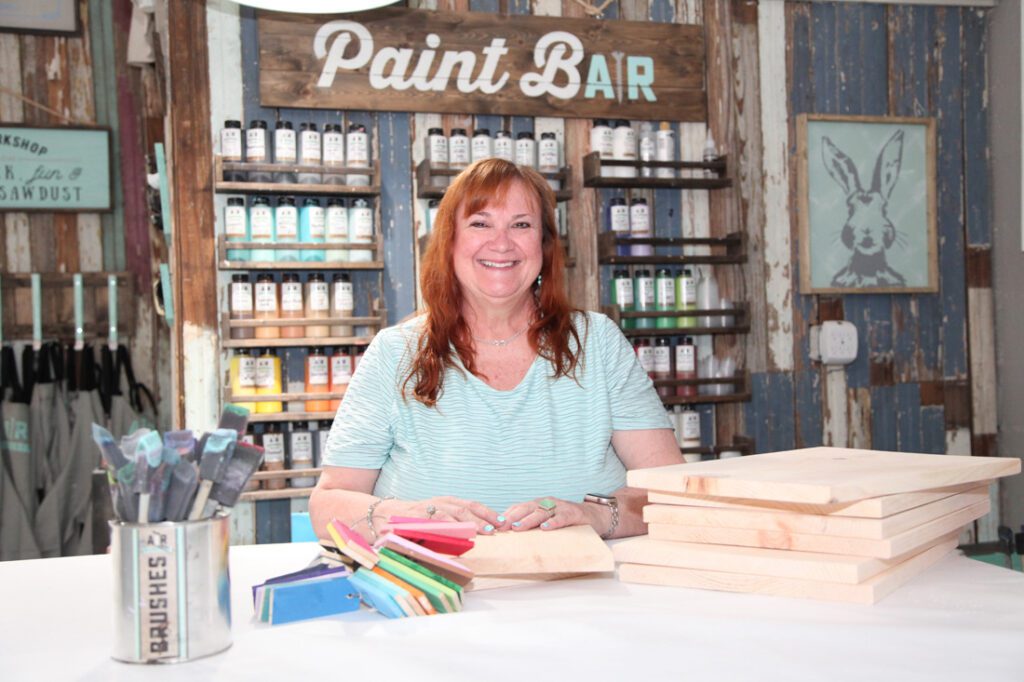 Brookhaven resident Melissa Martin wants to help you get crafty. Her love of DIY began as a child and became a longtime hobby but, at first, not her business. It wasn't until she was in her 25th year as a medical malpractice underwriter that a friend brought her to an AR Workshop. It was at this boutique, DIY home decor workshop that she had her "aha!" moment.
"I always wanted to have my own business. The minute I walked into the store, which was in Milton, I heard bells," Martin says. "I [knew] I was going to open my own franchise location one day."
In October 2020, Martin opened AR Workshop Chamblee. Here's what she has to say about her entrepreneurial debut.
So, you opened in year one of COVID. How did that go?
The company, which will turn 6 this June and has more than 150 franchises nationwide, is pretty amazing. On the turn of a dime, they were like "OK, COVID is beginning. Let's start a DIY to-go line." It was so successful, it helped stores keep their doors open. We still sell the kits that come packed up with everything you need for your project of choice, from paints and paint brushes to wood and pillows.
What else has been successful for you as a new business?
The bulk of what we do is our three-hour scheduled workshops. We have lots of different projects to choose from, including pillows, chunky-knit blankets and candle pouring. Our wood projects are the most popular—custom cornhole boards, pet beds, frame signs, trays, lazy Susans, charcuterie boards and more. We also have done a lot with camps and birthday parties. In our second year of camps last year, we made the top 10 AR stores list [for sales] nationwide.
What if someone is not particularly crafty?
No one has ever left without a finished project. It's foolproof. We have everything in raw form for the customer upon arrival and help them with painting, staining, stenciling and even power tools if needed. And if you don't want to DIY, we can make the item for pickup. We create a lot of personalized realtor-closing and wedding gifts.
What are some best sellers in your retail boutique?
We have a unique location in an old antique building with a dedicated retail space. To me, boutique means unique. We sell Sea Lily jewelry, a line made out of piano wire; Candles and Cream lotion candles that turn into lotion you can scoop out as they burn; vintage-looking, handmade handbags by Glenda Gies; pottery from local artisan Tiffany Russell. We carry a little bit of a lot of different stuff.
What kind of crafts do you personally like to create?
My favorite thing is jewelry making. I've been making beaded jewelry for 15 years. My mother has passed, but she loved it so much and would wear it all the time.
What is your goal for AR Workshop?
I want to get the word out about us and make AR a household name. When people find us, they love us. Some customers have returned 15 times or more. With so many things offered, you can choose something different each time. After every five projects, you get one free.
AR WORKSHOP CHAMBLEE
470.208.3399
arworkshop.com/chamblee
@arworkshopchamblee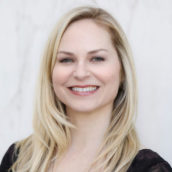 Karina Antenucci
Managing Editor and Wellness Columnist at Simply Buckhead. Blogger at Badass + Healthy.