Even those who don't care about zombies will enjoy this little town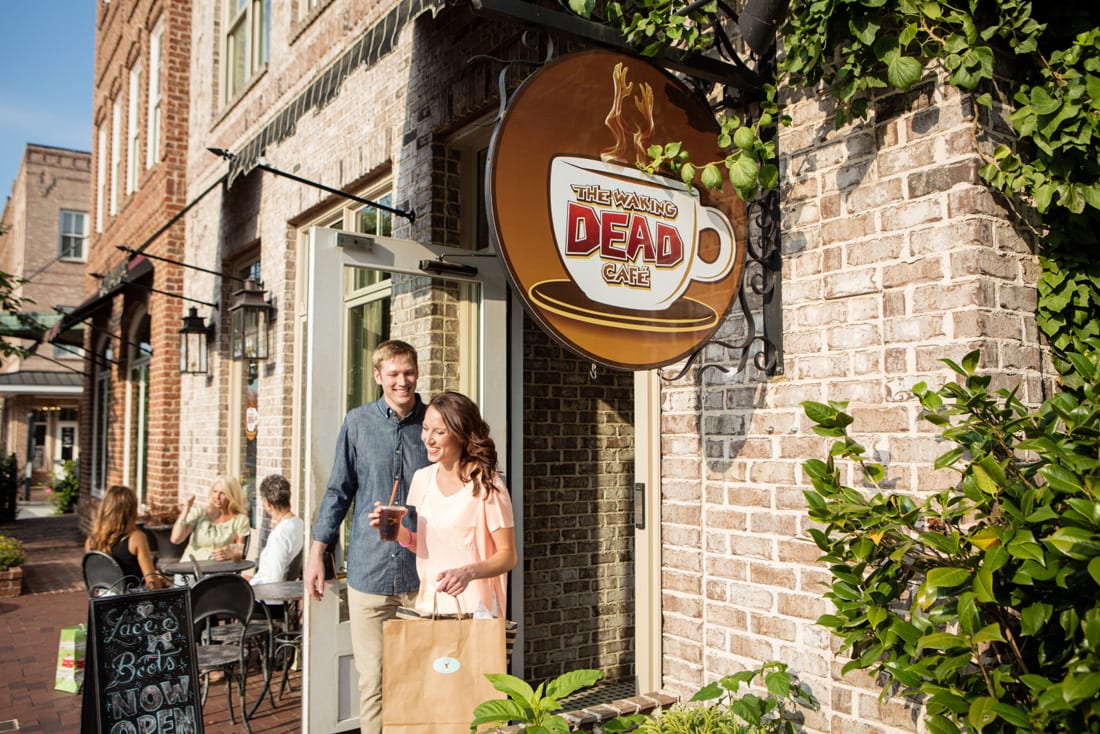 Every Sunday night this time of year, millions of people across America are glued to their TV sets, eagerly watching the latest episode of the hit apocalyptic thriller The Walking Dead. Like the swarms of zombies roaming the countryside on the show, herds of The Walking Dead's die-hard fans are flocking to humble Senoia, Georgia, located about an hour south of Atlanta. The town serves as Woodbury on the series. It also represents a rare thing in the Deep South: small town America fully revitalized. The three-block-long downtown area looks and feels like a nostalgic throwback to another era with its red-brick facades, storefronts with awnings hanging over the sidewalks and a water tower next to Main Street hovering above everything like the mother ship. Those sidewalks are also emblazoned with bronze plaques, a sort of Walk of Fame letting passersby know what productions have been filmed in town. Driving Miss Daisy and Fried Green Tomatoes were here, but The Walking Dead changed everything.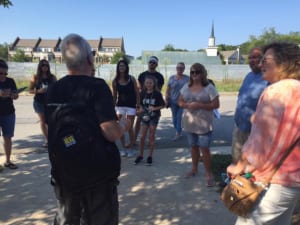 Don't be surprised to show up and find entire city blocks and neighborhoods walled off for shooting. But just because the historic city of only 4,000 people sometimes doubles as a film set doesn't mean you aren't welcome. There are shops and cafes themed to the show, and three businesses now provide Dead-related tours: Atlanta Movie Tours, Georgia Tour Company and Riggs Tours.
The latter is a part-time, one-man operation run by William Riggs, the father of Chandler Riggs, who plays Carl, the son of the main character in the series. The elder Riggs has been a constant on-set presence since the first read-through of the script for season one, which aired in 2010. "All of the tours are good," says Riggs, referring to the two other tour companies that operate on a more regular basis than his. "I did a couple and decided I could offer something different with a little extra background info that people might not know about."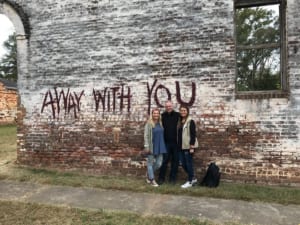 While you won't get to meet Chandler or receive any spoilers for upcoming episodes on the tour, you will see several famous Dead locales and get behind-the-scenes stories from someone who's been around the series from the start. "I enjoy meeting the fans. That's why I keep my tour groups small, so I can interact with them more," says Riggs. He offers a walking tour in Senoia and a driving tour to prominent nearby Dead locations such as Herschel's bar and the "Away With You" wall.
Another popular spot with Dead fans is Nic & Norman's, a laid-back bar and restaurant co owned by Norman Reedus, who plays Daryl on the show. But there's more to Senoia than just film shoots and zombie sightings. A stroll along Main Street offers dining, boutique shopping and coffeehouses. There's even a bit of nightlife. Maguire's Family & Friends is a subterranean Cheers-like establishment featuring live music in a traditional Irish pub atmosphere. There aren't any hotels in Senoia, but you will find two B&Bs: The Veranda and the Culpepper House, each a historic home just a block from Main Street.
So even if you aren't a Walking Dead fan, there's plenty to enjoy on a visit to this vibrant hamlet.
IF YOU GO…
Walking Dead Tours
Atlanta Movie Tours
atlantamovietours.com
Georgia Tour Company
georgiamercantile.com/tours
Riggs Tours
dadszombieroadtrip.com
Eat and Drink
Maguire's Family & Friends
maguiresirishpub.com
Nic & Norman's
nicandnormans.com
Stay
Culpepper House
culpepperhouse.com
The Veranda
verandabandbinn.com
STORY: Blake Guthrie
Photos: William Riggs
Photo: Georgia Department of Economic Development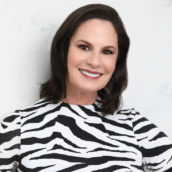 Joanne Hayes
Publisher & Founder
Joanne Hayes is a 26-year veteran of the publishing industry, having worked for 12 years as an Account Executive for an award-winning Journal Register Company newspaper group, Southern Rhode Island Newspapers, and 3 years as the Marketing Director of SO Rhode Island, a publication of the award-winning magazine company Providence Media, prior to her move to Atlanta in 2009.
Simply Buckhead Magazine was conceived by her company, ValueStream Media Group, and began publication in 2010, with Joanne at the helm as Publisher and Founder.  The publication quickly became the "must-read" publication for people who live, work, shop, dine, entertain, travel, have families, homes, and pets and participate in philanthropic efforts, and has literally been read online all over the world. 
ValueStream Media Group is a media partner and sponsor to CURE Childhood Cancer, Bert's Big Adventure, Atlanta Community Food Bank, The nsoro Educational Foundation and Joanne currently serves as a Board Member for the Atlanta Community Food Bank.