ACTOR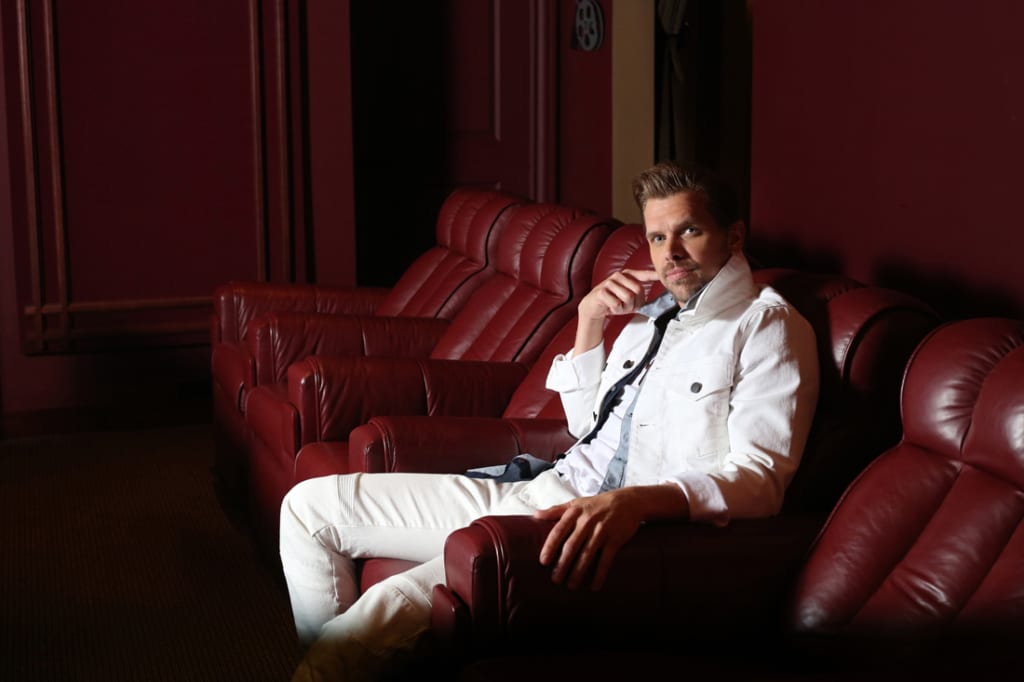 STORY: Carl Danbury
First job: "I was Chuck E. Cheese. Literally the kid in the suit."
Age: 42
Education: Bachelor of Science, building construction science, University of Florida; Master of Business Administration, Georgia State University
Family: Wife and two children
Hobbies: Martial arts and woodworking. "I've always wanted to be that old man with a bunch of tools in his garage."
Personal hero: "My father. He showed me that with grit, drive and a good work ethic, you can bust into any industry and succeed. Just never lose the passion for learning and evolving."
After graduating from college with a degree in building construction science, Brian Durkin seemed destined to follow in his father's footsteps. His dad, Jerry Durkin, is the recently retired, former chairman of Wood Partners, the development firm that builds Atlanta high-rise residences such as Realm, Eclipse and Metropolis. Instead, Durkin sold his Harley and his truck and headed to Hollywood to become an actor. "I want to spend my life doing me, not you," Durkin explained to his family. "I got a lot of crazy looks for it."
His career began with a basic scene-study course at L.A.'s Howard Fine Acting Studio with 46 other hopefuls, including Robert Belushi and Carmen Electra. Within a month, Durkin grabbed Fine's attention with his raw acting ability and was placed into an advanced course. In 2003, Durkin's first role for the silver screen brought him back to Atlanta. In Bobby Jones: Stroke of Genius, Durkin played Perry Adair, amateur golfer and friend of local golf icon Jones, portrayed by Jim Caviezel. Since then, Durkin has "spit lines with six Oscar winners," including Denzel Washington (Déjà Vu) and Clint Eastwood (Trouble with the Curve), and has been directed by greats such as Robert Redford (The Conspirator). He's also recently appeared in the hit TV shows The Walking Dead and Stranger Things.
His roles have fallen into certain categories. "I'm either a —head at a bar, a dirty cop or a hard-core military guy. I know where I belong," says Durkin, who now lives in Sandy Springs with his wife and two children.
Durkin's latest roles might just be the ones to elevate him to star status. In the upcoming Netflix production of The Highwaymen, in which he shares the screen with Kevin Costner, Kathy Bates and Woody Harrelson, he plays Deputy Prentiss Oakley, one of the lawmen who took down Bonnie and Clyde. There's also been a lot of buzz around his latest film, Director X's recently released remake of the 1972 blaxploitation film SuperFly, in which he plays a crooked cop named Turk Franklin.
How did you get the role in SuperFly?
I don't know how that one fell into my lap. They weren't even casting in Atlanta. The original takes place in Harlem. I never read for it. They booked me off my reel. Had they kept the story in Harlem, I would never have gotten it. When they couldn't find someone to play the other "white racist cop" they needed in Los Angeles or New York, they apparently came to Atlanta. And casting was like, "Brian Durkin, hands down." I flew in blind, and it could end up being one of the biggest things I've ever done. It's going to be a kick— film. The timing is impeccable, coming on the heels of Black Panther, and I'm happy to be a part of it.
Is perseverance the most essential trait an actor needs to survive in the industry?
In five days, three roles hit. It's a testament to staying the grind and being patient. I went 14 months without working. I was doing four or five auditions per week, hammering down. It was frustrating.
What drives you as an actor?
I need acting like breathing, and because I've gone without it, I know what I am without it. I have to do it. If I don't do it at this level, I'll go to a local community theater. I have to have the outlet. It's not a fame thing for me. If you're doing it for fame, you'd better quickly accept that it's cool for maybe a day, but probably only until lunch, and then you're going to be over it. You have to love acting.
Of everyone you've worked with, who's been the most generous or impressive?
Clint Eastwood! The boss. Hands down. An eight-hour day on a set in this business is unheard of, but I saw it firsthand on Trouble with the Curve. I'm not a starstruck dude, as I have worked with [actors such as] Denzel, Kevin Kline and Kenneth Branagh, but when Clint Eastwood makes eye contact with you, it's like staring at a bald eagle. You're not worthy. He was talking to me about directing and said there's a really simple recipe to be successful: Everybody shows up prepared, you shoot a scene two or three times, and you move on. If you have to shoot a scene 32 times, that tells me a lot of you came unprepared, he said. Then, there was working with John Goodman and Amy Adams on that same film, and that was an incredible moment in my life. But, Clint Eastwood and his eight-hour days, I am privileged to say that I have seen that with my own eyes.
What's your secret to success?
In this industry, the numbers are so stacked against you, that when you announce you're moving to L.A. to become an actor, nobody really believes you're going to do it. Believe me, you have to have a strong belief in yourself, and you've got to be able to battle hearing "no." As Steve Martin once said, "You have to be so good that they can't say no to you." I've got to be the best 42-year-old out there.
Any long-term future aspirations?
I take a James Franco approach to life. I'm probably one of those guys who'll wind up teaching at a university.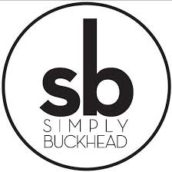 SimplyBuckhead
Simply Buckhead is an upscale lifestyle magazine focused on the best and brightest individuals, businesses and events in Buckhead, Brookhaven, Sandy Springs, Dunwoody and Chamblee. With a commitment to journalistic excellence, the magazine serves as the authority on who to know, what to do and where to go in the community, and its surroundings.