Buckhead resident creates manly TV.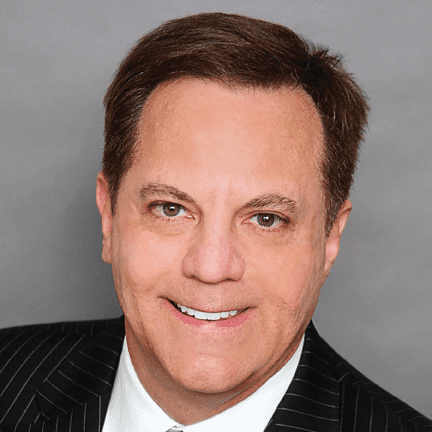 Atlanta native Lou Seals always assumed he would be a journalist. When he moved to Fayette County with his family, he became editor of his Fayette County High School newspaper and wrote for other publications before attending Georgia State University. When cable TV started to gain traction in the late 70s, however, he veered away from the printed word. He took an internship with Southern Telecom, a cable TV system in Peachtree City, liked it, and decided to drop out of college to pursue his TV dreams instead.
It was a time when many television networks were starting and Seals wasted little time climbing the ladder. In 1981 (by 21) he had become director of programming at Cable East Point. In 1984 he started Seals Entertainment Company LLC, a producer and distributor of programming. By the time he relocated the business to Buckhead in 2004, the company had grown to become one of the largest producers of niche content tailored to men, such as motorsports, auto racing and fishing, for ESPN and other networks.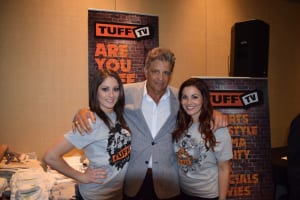 That same year the company's focus shifted toward developing its own platforms, one of which was TUFF TV. TUFF TV launched on June 30, 2009, with Seals as its chairman, founder and CEO. It was originally slated to be a cable channel, but Seals and company took advantage of the FCC mandate that all analog TV stations switch to a digital format and launched as a digital television broadcast network. The network is available in 42 million homes across the U.S. and Puerto Rico. In Atlanta it's free with a digital antenna on WTBS-LD and streams 24/7 online at Tufftv.com.
Specialty programming in seven areas— sports, lifestyle, drama, reality, talk, specials and movies—is TUFF's forte. Having been in the business for so long, Seals and his crew have developed notable contacts with producers. "Our programming," he laughs, "mostly finds us."
In addition to traditional sports, they broadcast rarely aired ones such as hunting and fishing, and early on—as part of Seals Entertainment Company— produced a series called Radical Outdoor Challenge. It starred a then unknown performer. "We discovered a young kid named Ryan Seacrest in 1993 and gave him his start," Seals says.
Another notable name, football great and "Hill Street Blues" actor Ed Marinaro, came aboard in April as TUFF TV's celebrity spokesman. It was a concept Seals began looking at a year ago. "We wanted to add tough guys and gals," he says. "We plan to have up to 10 celebrity spokespeople and he is our first." The spokespeople will work on relations with affiliates and help to produce new content."
Seals has lived and worked in Buckhead since 2004 and wouldn't have it any other way. "It's a close-knit community and it offers something for everybody. I only travel a mile and can find everything I need."
Looking to the future, Seals wants TUFF to reach a broader base and expand its distribution worldwide. A more long-term goal is to increase the original programming such as movies, scripted dramas and reality shows. Currently there is a 50/50 balance of original and library programming, but Seals would love to see TUFF grow enough to be responsible for 90 percent of what it airs.
STORY: Jim Farmer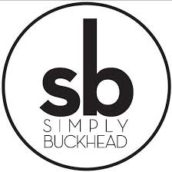 SimplyBuckhead
Simply Buckhead is an upscale lifestyle magazine focused on the best and brightest individuals, businesses and events in Buckhead, Brookhaven, Sandy Springs, Dunwoody and Chamblee. With a commitment to journalistic excellence, the magazine serves as the authority on who to know, what to do and where to go in the community, and its surroundings.