Share a table with a 20th century artist.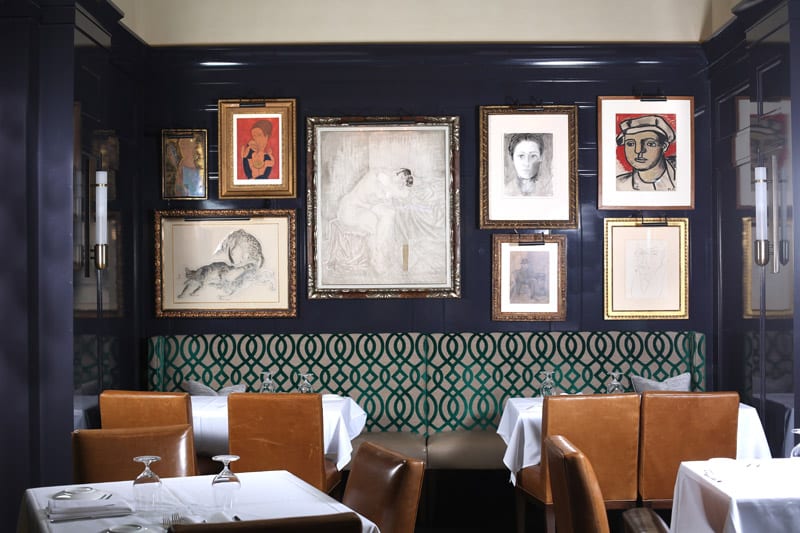 Imagine having Marc Chagall as a tablemate, or finding yourself seated in an elegant dining room next to Vincent van Gogh, Pablo Picasso or Max Ernst.
While such famous artists aren't there in body, their spirits preside over dinners served at Atlas, the dining room of Buckhead's The St. Regis Atlanta. Since the restaurant opened in late January of this year, the locally sourced, European inspired fare has shared top billing with the art that adorns the walls. It's the real thing—creations of the 20th century masters hang beside a table, over a banquette or along the walls of a private dining area.
The artworks were handpicked from the extensive collection of Joe Lewis, a partner in the hotel's ownership group who has amassed a fortune in art. Many of his pieces are on loan to museums around the world; others adorn his several homes. Curator Carolyn Carter, a former Emory student who calls The St. Regis home when she's in town, pulled pieces from Lewis' vast array and assembled them with a story in mind.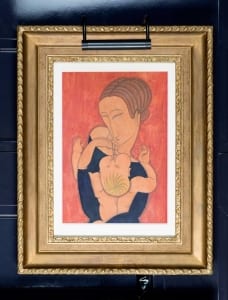 "What you'll see is a representation of the entire collection, but it's also about artists who were in their prime in the 1920s," Carter says. "They were either friends, or their studios were next to each other, or they vacationed together and painted the same subjects. I focused first on the relationships between the artists and their subjects, and then it was like putting together a puzzle of placing the ones that spoke to each other together."
There are currently 26 pieces in the dining room, up from the original 22 at the restaurant's debut. "Right now, we have as many as will fit on the walls," Carter says, but she's constantly looking for new spaces to place a new painting. "Every time I sit down and experience the restaurant, I find another great idea for making it better."
Some of the pieces on display at the opening have since been rotated out, and works hanging today may not necessarily be there in November. Carter's goal is to keep rotating pieces so diners continually enjoy a new view. But it's the experience as much as the view that Carter and the collector have in mind.
"Joe loves art and wants people to experience it in a unique way," Carter says. "At Atlas, you can enjoy a beautiful meal and have a fantastic piece of art beside or above you. The art is as close to the diners as we can get it so they have a truly intimate experience with it."
To support the experience, the Atlas staff has been charged with learning about Matisse, Klimt, Léger and others so they can share details and dispel any doubt to the art's authenticity. "Some people don't get that these are original pieces, that this paper was in Picasso's hand," says Jason Babb, Atlas' general manager. "It's neat to learn about it and be the custodian, too."
The value of The Lewis Collection has been estimated in the billions, and the works at Atlas easily account for several million. Having responsibility for that doesn't faze Doug McMahon, senior managing director for Tavistock Group, the hotel's owners. "Trust me: We have appropriate cameras; everything is secure. And we have very good insurance."
STORY: H.M. Cauley
PHOTO: Sara Hanna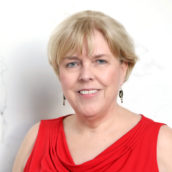 H.M Cauley
Atlanta-based writer and editor contributing to a number of local and state-wide publications. Instructor in Georgia State's Communication department and Emory's Continuing Education division.