For Bon Glaze's general manager, the early bird gets the worm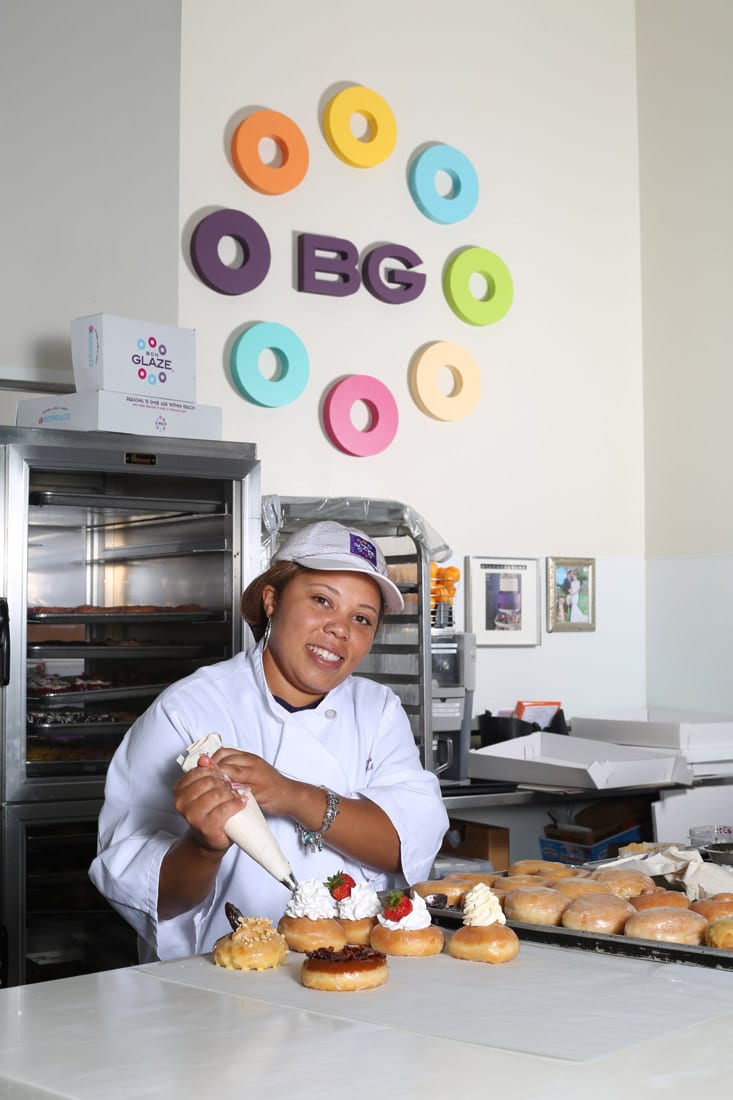 STORY: Carly Cooper
PHOTO: Sara Hanna
Carmalita Pridgen, general manager of gourmet donut shop Bon Glaze, is not what you'd expect from a donut maker. A former quartermaster in the Army, she worked part-time in hospitality before graduating from Georgia State University. While working at a Pinkberry yogurt shop, she met Bon Glaze owner Kelly Keith. "Her card said 'donuts, bacon and coffee.' I saw bacon and wanted to learn more," says Pridgen. She's been with Bon Glaze since its first night of production in 2015.
Today, Pridgen is responsible for helping glaze and decorate donuts, placing orders, creating promotions and working at local festivals. The company's two shops, located in Buckhead and Brookhaven, average 40 dozen donuts each per day. On National Donut Day, Bon Glaze sold more than 10,000! "If it's a day with a couple of events and donut wall [displays], it can easily turn into [a 15-hour day]," says Pridgen. "But I love getting new customers in and seeing their faces as I tell them about each donut in the display."
Here, she lets us in on the secret life of a donut maker.
What's it like to get to work when most of the city is still sleeping?
We are a morning business. Sometimes our first delivery is at 6 a.m. If that happens, I may be at the store at 2 a.m. making coffee and boxing up donuts. You have to become nocturnal. After one or two months, your body gets used to it. Even if I'm not at work, I still sometimes wake up at 3 a.m. It has its challenges on my social life. I don't always get to hang out as late as I'd like.
What's the atmosphere at Bon Glaze at that hour?
It's like a party. The shop is closed, but we're drinking Frappuccinos and have the music bumping. There are at least five people on the overnight shift. The kitchen person comes in at 10:30 p.m. and preps the dough. The cooks start frying donuts at 1 a.m. By 3 a.m., they start cooking bacon. I do a lot of the filling—apple streusel, berry compote, German chocolate—and the decorating. By 5 a.m., we're loading the van and heading to the Roswell Road location to open at 6:30 a.m.
How do you come up with new donut flavors?
We're inspired by customer requests, classics and items in the marketplace, such as the Samoa Girl Scout cookie. I'm always thinking of what we can do next.
How do you avoid munching on the product all day?
You try everything at the beginning, and after that, it's not hard to avoid eating them. You'll be sugared out and want real food. I might not eat a full donut every day, but we're always trying to be innovative and tasting new gourmet creations.
What's the most challenging aspect of your job?
Deliveries! There's Atlanta traffic. Then in the office buildings, we have to find the loading dock and use the service elevators. On top of that, boxing up hundreds of dozens of donuts in a short time frame can be challenging, too.
What do you do for fun?
I like to go on vacation and hang out with my family. I look for new inspiration for donuts by checking out the Food Network on Instagram and looking at donuts around the world.
BON GLAZE
3794 Roswell Road
Atlanta 30342
470.428.2569
3575 Durden Drive N.E.
Brookhaven 30319
678.691.4534
bonglaze.com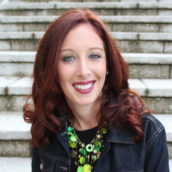 Carly Cooper
Foodie Tastemaker Columnist at Simply Buckhead. Contributing Editor at Atlanta Magazine. Restaurant Aficionado and Mother of Two.