A LOOK AT THE REFURBISHMENT AND REOPENING OF BUCKHEAD'S BOBBY JONES GOLF COURSE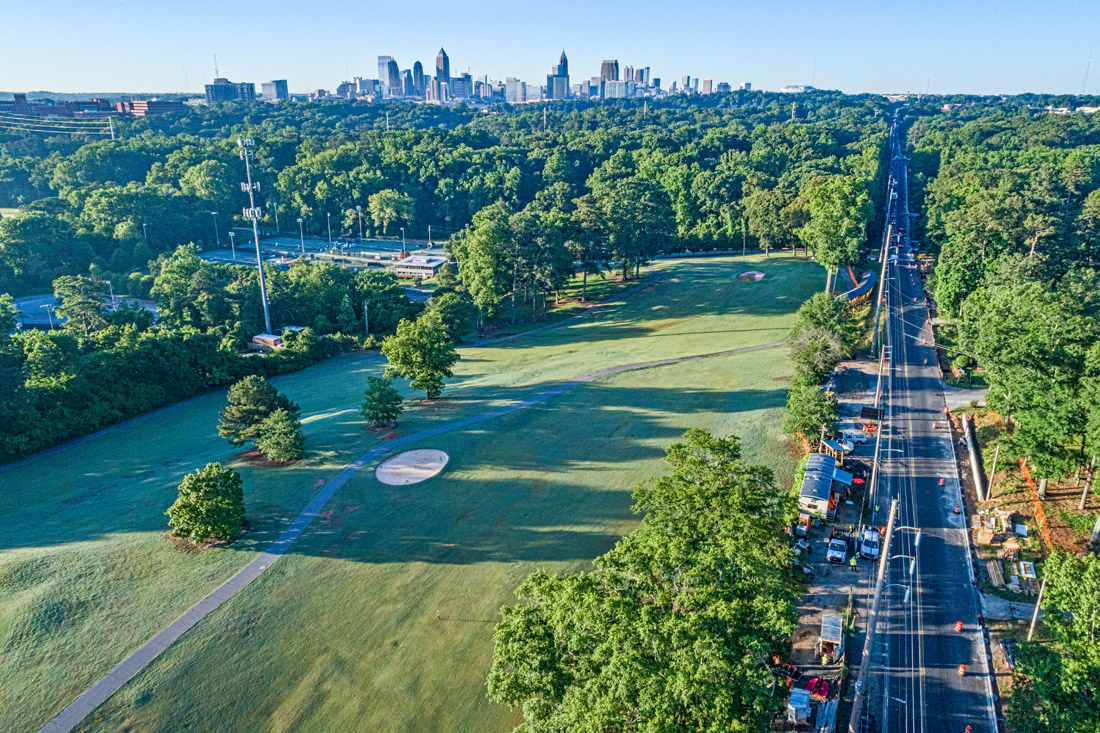 STORY: Bobby L. Hickman
When it opened in the heart of Buckhead back in 1932, the Bobby Jones Golf Course was Atlanta's first public golf course. It honored native son Bobby Jones, who won the sport's Grand Slam in 1930. Almost 90 years later, Jones remains the only golfer to have won all four major tournaments in the same calendar year.
On Nov. 5, the historic course reopens following a massive renovation. The yearlong project replaces the old 18-hole layout with a reversible 9-hole course, as well as Buckhead's only public driving range. Other additions include a new clubhouse, junior course, practice area and two level parking deck.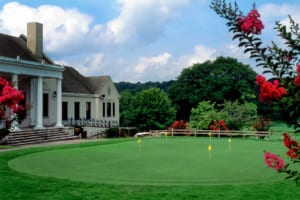 The Bobby Jones greens were typical of 1930s links, with 18 holes on 128 acres in Atlanta Memorial Park. But the course was never renovated to stay current with advances in golf technology and player skills. "It was run down, poorly conditioned, dangerous and, even worse, it was dated," says Marty Elgison, president of the Bobby Jones Golf Course Foundation.
A retired attorney, Elgison's clients had included the family of Bobby Jones, who passed away in 1972. "Part of my job was to make sure Mr. Jones' name was associated with things of high quality that reflected his character and integrity," says Elgison. "I didn't think the golf course lived up to his memory or legacy." So in 2011, he got involved with the Atlanta Memorial Park Conservancy's plans to renovate the park and its facilities.
Shortly afterwards, course architect and Brookhaven resident Bob Cupp volunteered to design the new course pro bono. Cupp determined the original configuration could not be fixed, Elgison recalls. "Cupp said we could either have 9 holes with a driving range and short course for juniors, or 18 holes without the rest." The conservancy chose the first option. Cupp then designed a reversible 9-hole course, one of the few of its kind in the world. Cupp died in 2016; the juniors' course is named Cupp Links in his honor.
In November 2017, construction began on the $23 million project. Ten new tennis courts (part of the adjacent Bitsy Grant Tennis Center), the parking garage and the new golf course are already complete. "There's not a blade of grass left from the old course," says Elgison.
The new course offers a number of innovative features, including double-sized greens with two holes each and a gender-neutral tee system with seven options per hole. Players can customize their experiences by starting from different tees and playing to different flags. Accessible/adaptive programs for the disabled are also available.
With innovative layouts, unique features and state-of-the-art technology, the Bobby Jones course is once again a fitting tribute to Atlanta's greatest golfer.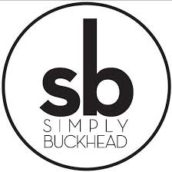 SimplyBuckhead
Simply Buckhead is an upscale lifestyle magazine focused on the best and brightest individuals, businesses and events in Buckhead, Brookhaven, Sandy Springs, Dunwoody and Chamblee. With a commitment to journalistic excellence, the magazine serves as the authority on who to know, what to do and where to go in the community, and its surroundings.