Local artists pare down paintings for holiday show.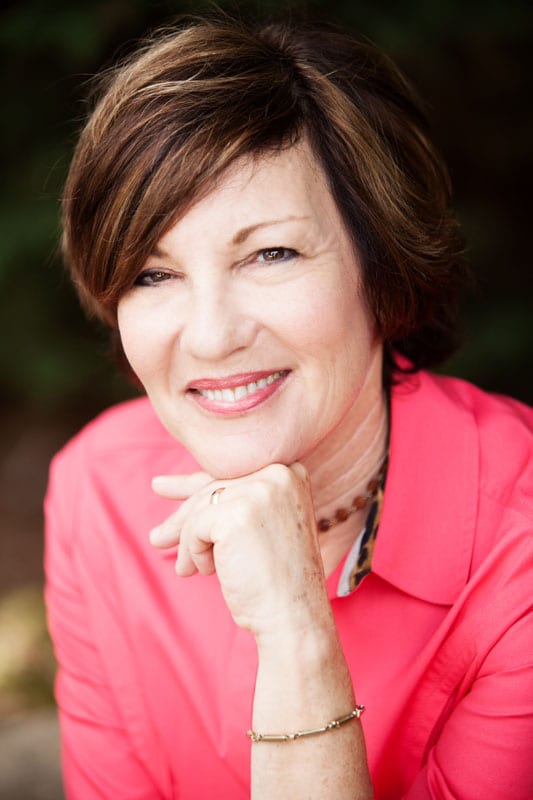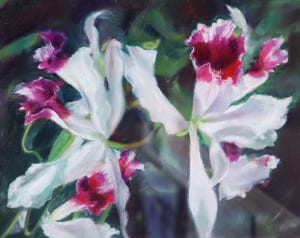 Most of Gedalia Genin's paintings would take up a prominent space in a room. The Brookhaven artist usually creates close-ups of flowers and nature scenes that average 2-by-3 feet.
But this holiday season, Genin and her 17 colleagues at the Artists Atelier Gallery and Studios on Miami Circle have decided less is more. That's the idea behind the gallery's Smallish Works, an exhibit of one-of-a-kind bursts of inspiration in sizes ideal for that special nook in the hall or the corner of a desktop. Genin's smallest contributions will be acrylics on 11-by-16-inch canvasses. "I like doing flowers and faces," she says. "I largely work from photographs; I take a lot at the Botanical Garden. So for the show, I've got small works of tulips, orchids and hydrangeas."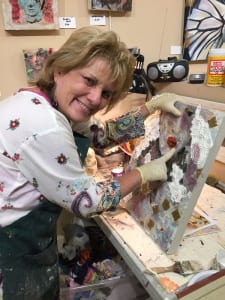 The Atelier has been a community organization since 1985, offering space and support to visual artists who can work on and show their art, sculptures and photos under one roof. Their range varies from contemporary oils and watercolors to acrylics, mixed media, collage and more.
So why go small? The answer lies largely in economics, says Atelier member and North Buckhead resident Jan Lewin.
"Our goal is to keep the works under $300, which isn't a lot for fine art," she says. "And we hope smaller pieces that are more affordable will get people thinking about art as a gift for the holidays. Art makes a very different kind of gift, and it's a great way for people to get something for themselves, too."
Shoppers at the exhibit will also find another reason to put art on their gift lists: The lucky recipient won't get anything else like it. "It's a very personal thing to pick a work of art for someone," Lewin says. "It requires a certain point of view. It's also the chance to give an original work that you won't find for sale at the mall or other places."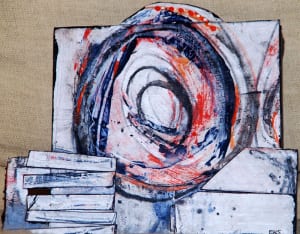 See the artists
Smallish Works runs from Nov. 2 through Dec. 30 at the Artists Atelier Gallery and Studios, The gallery is open from 11 a.m. to 4 p.m., Tuesday through Saturday.
Two receptions with the artists are scheduled for Nov. 21 and Dec. 19 from noon to 4 p.m.
ARTISTS ATELIER GALLERY AND STUDIO
800 Miami Circle, Suite 200
Atlanta 30324
404.231.599
artistsatelier.com
STORY: H.M. Cauley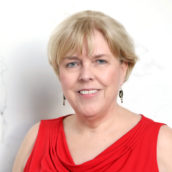 H.M Cauley
Atlanta-based writer and editor contributing to a number of local and state-wide publications. Instructor in Georgia State's Communication department and Emory's Continuing Education division.