Justin Ball bets on his ability to deepen Stage Door's community ties.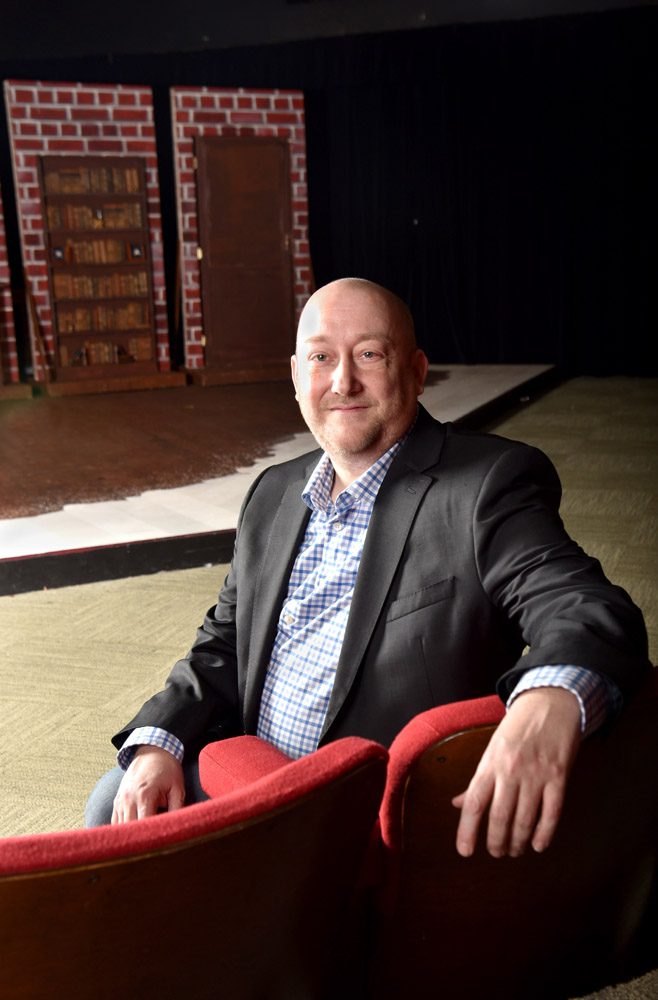 Justin Ball acknowledges falling for a semi-bluff when he became Stage Door Theatre's executive director in September 2021.
He was drawn to the Dunwoody theater's intimate 125-seat space— "There's something about being 6 feet away from an actor that really allows for greater catharsis"— and its deep community roots.
But Ball, an avid poker player, found a short-stacked financial infrastructure compared with what he expected of a nearly 50-year-old nonprofit.
The theater at the Dunwoody Cultural Arts Center also was going through an identity crisis. Stage Door let longtime Artistic Director Robert Egizio go in 2020, changed its name from "Players" to "Theatre" in 2021 and struggled to fill seats when a new artistic director replaced Golden Age Broadway shows with Shakespeare and other classics.
That artistic director left in late 2021. Ball, 43, has the title of producing artistic director as he tries to expand the theater's reach before its 50th season in 2023-24.
Ball was a safe bet. After growing up in a New York suburb, reflected in his omnipresent Yankees baseball cap, he earned theater degrees at Trinity and Brooklyn colleges. He got a taste of Broadway in artistic production at the Manhattan Theatre Club, taught at New York University and led the Sharon Playhouse in Connecticut.
He and his now-ex-partner had a daughter in 2016 and moved to Atlanta in 2017. When she was ready for kindergarten, he was done being a stay-at-home dad.
"I don't believe my job is to come in with the best ideas in the room but to figure out who has them, cultivate them and harness them," Ball says.
Stage Door is focusing on three areas:
Artistic programming, which includes family-friendly fare and at least one serious drama in a five-show main stage season, plus a series spotlighting outside performers such as improv group Dad's Garage.
A performing arts academy with year-round classes, student companies, summer camps, private lessons and school programs.
Cultural arts programming, including cultural heritage days and rental to outside troupes.
Ball is stacking the deck with diversity. He hopes to stage contemporary works and is proud that none of this season's directors is a white man.
Accessibility is another chip in his stack. For the 50th season, a new mobile unit will bring theater to places such as schools, retirement homes and veterans centers.
"I am really excited to put my mark on the organization and figure out how we can be as inclusive as possible," Ball says.
Having raised corporate sponsorships from a pre-COVID average of $7,000 to $30,000 and counting, he is ready to go all in with a capital campaign. Inside, the former school cafeteria lacks flexibility with its fixed stage and low ceilings. Outside, signage is outdated and hard to see.
Ball puts all his cards on the table: "I truly believe that theater can educate, can transform communities, can enlighten us. This little theater here in Dunwoody has the opportunity to improve our lives."
STAGE DOOR
770.396.1726
stagedoortheatrega.org
@stagedoortheatrega
RACE RELATIONS AND PETER PAN
Stage Door has two main stage shows left in its 49th season:
The Niceties
An intense drama about race relations based on real events at Yale in 2016; March 17 to April 2.
Peter and the Starcatcher
The musical origin story of Peter Pan, featuring academy students alongside professionals; May 12 to 28.
Shows are on Fridays and Saturdays at 7:30 p.m. and Sundays at 2:30 p.m.
PHOTO: Joann Vitelli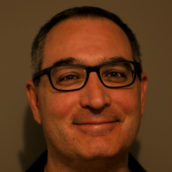 Michael Jacobs
Jack-of-all-trades writer covering almost anything but beauty and fashion at Simply Buckhead; fond of flamingos and sloths.