There's more to Agra, India, than the dazzling Taj Mahal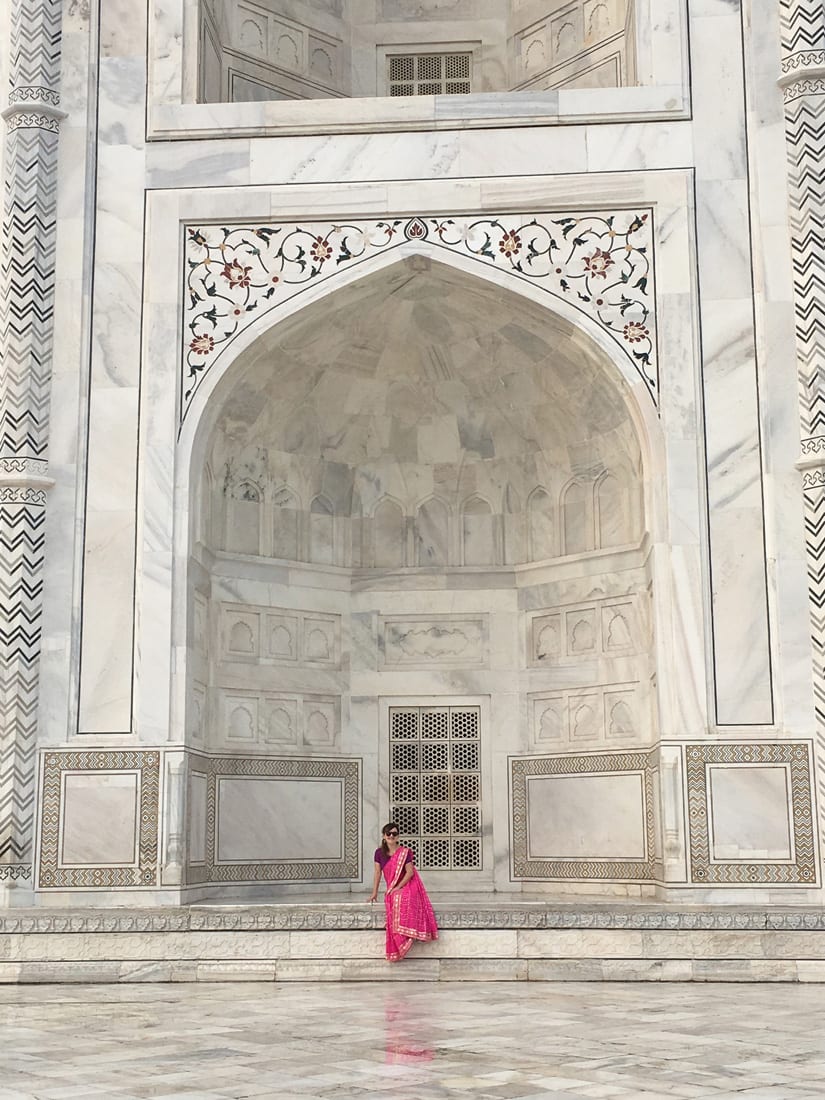 STORY: Jennifer Bradley Franklin
Love has inspired some of history's best poetry, literature and architecture. In 1632, a broken heart motivated Mughal emperor Shah Jahan to build the spectacular Taj Mahal in honor of his first and favorite wife, Persian princess Mumtaz Mahal, who died giving birth to her 14th child. My own love of travel, coupled with a lifelong obsession with India, motivated me to journey halfway around the world to see it for myself.
After a full day of flying from Atlanta and a brief sojourn in New Delhi, my friend and I set out for Agra in a chauffeur-driven SUV. On the 3.5-hour drive along a brand new highway, we speculated what it would be like to see the legendary marble structure in person.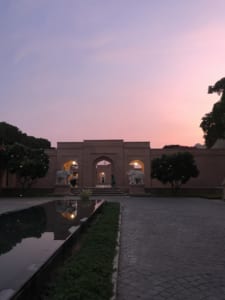 Had we not known better, we might have thought that our first stop at The Oberoi Amarvilas luxury resort was the main attraction. When we approached the entrance through the forecourt of filigreed archways and fountains, we were greeted with a shower of rose petals from above, which we learned is a traditional royal welcome. A staffer then placed a marigold garland around my neck, but my attention was already laser-focused on the Taj, framed in the distance by the hotel's floor-to-ceiling windows. After taking a moment to settle into our palatial room—featuring a balcony overlooking the terraced gardens, expansive pool and the Taj (all 112 rooms and suites have the priceless view)—we set off to see it up close.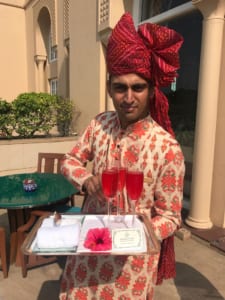 Our local guide, Neha Agarwal, met us for the short ride there via golf cart and gave us some history of the monument, which she called "a teardrop on the cheek of eternity," a famous sentiment originally expressed by Indian poet Rabindranath Tagore. Seeing the 240-foot-tall mausoleum and the symmetrical platform and minarets surrounding it took our breath away. It's easy to see why the painstaking building process took 22 years to complete. We marveled at the stone inlay artistry and ostentatious display of affection (unheard of at a time in India when women weren't valued), and were captivated by Neha's stories of other guests she'd guided there, including Oprah Winfrey.
That night, I had my favorite meal of the trip at Esphahân, the hotel dining room whose contemporary tasting menu elevates the presentation and flavor combinations of classic Indian fare in dramatic style. The delicate salmon filet, for example, got the tandoori treatment with a side of sweet-tart pineapple chaat and lemon-date dressing.
The next day, we set out to see more of Agra, including the Tomb of I'timād-ud-Daulah, often called the Baby Taj because its design helped inspire the architecture of the Taj Mahal. We also visited the rambling 94-acre Agra Fort, a red sandstone complex that served as both a military stronghold and a palace until the capital was moved to Delhi in 1638.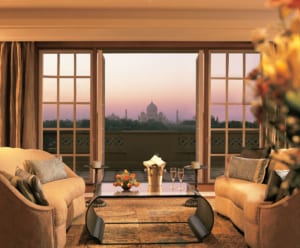 To see the city's world-famous trade in action, Neha also took us to Kalakriti, where we watched as artisans polished tiny gemstones of ruby, tanzanite and onyx, and chiseled corresponding grooves in marble to craft mosaics the same way their ancestors would've created the inlays adorning the Taj itself. Their intricate pots, tabletops and chess sets can take hundreds of hours to complete, creating an apt metaphor for fascinating Agra.
GETTING THERE: AGRA, INDIA
To re-create a similar five-star experience, work with India-based Greaves Tours (greavesindia.com) to arrange chauffeur-driven excursions, local guides and accommodations at Oberoi Hotels & Resorts (oberoihotels.com).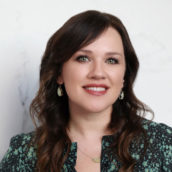 Jennifer Bradley Franklin
Senior Contributing Editor and Beauty Columnist at Simply Buckhead. Travel, Food and Design Writer and Author.