Local artists establish attendance streak.
Some marriages don't make it to the milestone a group of 15 artists at the Abernathy Arts Center have marked. Their notable accomplishment doesn't lie just in the artworks they produce. They're also a remarkable ensemble that has met faithfully every Saturday morning for more than 15 years. For almost 3 hours, they set up their easels in an art room of the Sandy Springs center to hone their painting skills, offer encouragement and camaraderie, and catch up with the latest in each other's lives.
"It's a special, very tight group," says Laura Martin, the center's director. "They hire their own models and pay a reduced rate of $34 every eight weeks for using the space. And it's gone on like that year after year." The roots of the class dates back to the late 1980s, when Sandy Springs portrait artist Jim Schell began teaching at the center. Students came and went, but a group of regulars took shape about 15 years ago. Schell, whose work was honored by Arts Sandy Springs and the Portrait Society of Atlanta, died in 2013, but his group of loyal followers refused to dissipate.
"We enjoyed being together and stayed together to honor him," recalls Tim Beacham, who after a year's wait finally snagged a stool in the class in 2003. "Jim Schell had been recommended to me as a teacher, and everybody wanted to work with him. He knew his art so well, and I don't have an art education; I was in the mortgage business but always wanted to paint."
Part of Schell's legacy is what the group calls "Schell-isms"— mostly terse commentary on their work, says Beacham. "We knew we'd gotten a compliment if Jim said, 'That's damn good.' Everybody was looking for a 'damn good' from him."
Despite being very good painters, few of the members are working on marketable pieces. "What we do in class is more or less practice," Beacham says. "Most of us paint over what we paint, though occasionally we'll carry it through to a finished piece. In the process, we critique each other and bounce ideas off each other."
Karen Bradshaw's time with the Saturday session dates back to 1988. The Saturday morning class suited her schedule; at the time, she was working for her sister who owned the old Carbo's Cafe in Buckhead.
"People have come and gone, but we've had a core group for a long time," says Bradshaw, who also teaches art out of her East Cobb home. "I'm not into selling anymore, but occasionally our group will do a show, and I'll put my work out there. But that's not what drives me anymore. I just like that this is a crazy, fun group that's stayed together all these years."
In honor of Schell's memory, the class worked with Fulton County to plant a ginkgo tree on the grounds. "We placed a plaque beneath it," Bradshaw says. "It reminds of us of who started this really good thing."
Information about the variety of classes at the Abernathy Arts Center is online at fultonarts.org/index.php/art-centers/abernathy-arts-center.
STORY: H.M. Cauley
PHOTO: Scott Reeves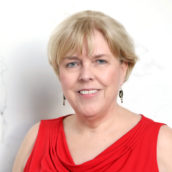 H.M Cauley
Atlanta-based writer and editor contributing to a number of local and state-wide publications. Instructor in Georgia State's Communication department and Emory's Continuing Education division.