A RISK-TAKER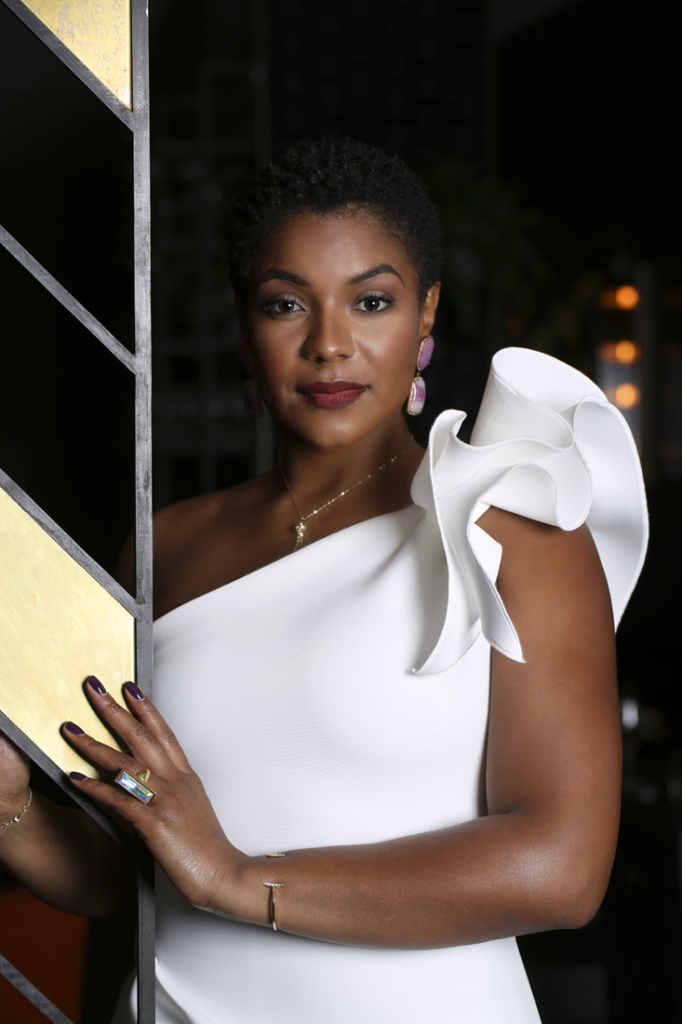 Madam C.J. Walker. Fannie Lou Hamer. Daisy Bates. Buckhead-based actress and poet Ernestine Johnson wants to bring those major figures of black history to a wider audience. Poised on the brink of a possible breakout role, she appears to have the chops to do it.
"I'm the type of person who's going to say how I feel," says Johnson, 29, who's possessed of a winsome smile and a luminous countenance that contrasts with her blunt, straight to the bone language. "I have a powerful voice, and I love that about me, but it can be intimidating to some people." That robust voice took shape with childhood roles and solidified further at the University of Nevada, Las Vegas. Near graduation, research convinced her that working in Atlanta's burgeoning film and TV industry made more sense than heading home to Los Angeles where there were "3 million people who look like me and talk like me."
"I landed here on a Monday, and the next [day] I was in acting class," she recalls. "I didn't have an agent; I didn't have a manager. I didn't have family here; I didn't know anyone." What she did have was a job at a high-end department store that she left after 18 months to start a personal shopping/concierge business. Johnson says that gave her more time to focus on auditioning and perfecting her skills.
In the meantime, her acting career was gaining steam. Roles in such movies as Think Like a Man 2 and Fear No Evil followed as Johnson worked the audition circuit, took classes and trained with a veteran acting coach.
What could be her breakout role is about to hit the big screen. In Digital Lives Matter, she plays the love interest of social media king DC Young Fly (playing himself), who wakes up to find a computer geek has erased his more than 3 million social-media followers. He has to find at least a million of them in one day to get in the door of a potentially career changing audition. Along the way, he meets Johnson.
"I think it's the one independent film every actress does before she explodes," Johnson says confidently. In the same spirit of truth and authenticity that illuminates her poetry, she researches her characters minutely, giving them a detailed back story down to their favorite colors or drinks. She says the same approach has fostered a host of relationships, including a group of fellow female, Atlanta-based, up-and-coming actors who have formed a tight bond.
Truth, a strong attachment to family and faith in God have kept her anchored. "And you get told no every week," she grins. "If that doesn't ground you, I don't know what does." Fact is, she'd turn down any performance against the grain of her nature. That lesson was driven home when she accepted a poetry gig with the proviso that she not curse or talk about black women. "I bombed," she admits matter-of-factly.
Far more successful was an appearance on "The Arsenio Hall Show" in 2015 and on college campuses across the country. She says she discovered her poetic "voice" by accident after winning a fifth grade poetry competition.
While savoring her newly won leading lady status, Johnson eschews the notion that she has to be the next Julia Roberts. If fame comes, she says, that's great, but above all she wants to be known as a consistently working actress who always turns out a quality product.
She aspires to play Madame C.J. Walker, a late-19th/early-20th-century entrepreneur, philanthropist and social activist. "It's long overdue," she says. "It's not like those stories are new."
Whether acting, performing poetry, working with a fledging production company, personal shopping or investing in real estate, Johnson says her approach is razor-consistent.
"All you have is your reputation and your name, and you need to make something of that name." And she is.
STORY: Mark Woolsey and Jim Farmer
PHOTOS: Sara Hanna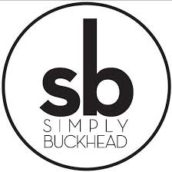 SimplyBuckhead
Simply Buckhead is an upscale lifestyle magazine focused on the best and brightest individuals, businesses and events in Buckhead, Brookhaven, Sandy Springs, Dunwoody and Chamblee. With a commitment to journalistic excellence, the magazine serves as the authority on who to know, what to do and where to go in the community, and its surroundings.