Find your artistic self this summer.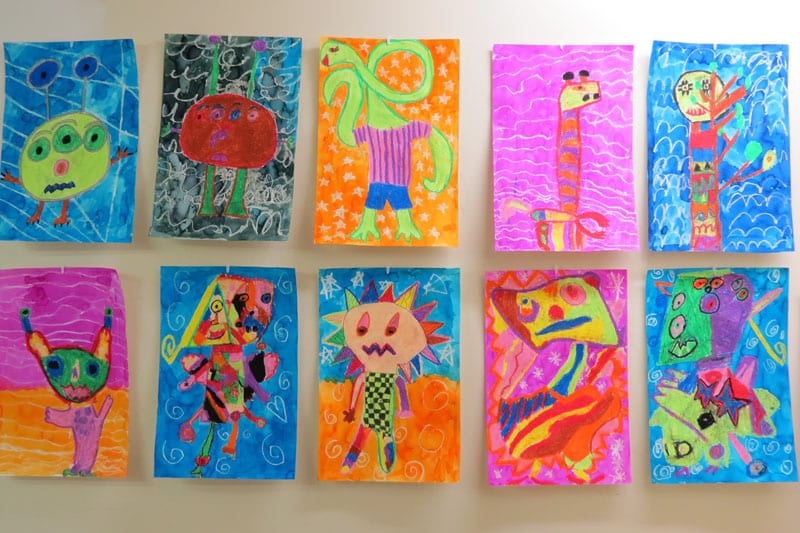 School may be out for the summer, but that just means there's more time for students and parents to work on the art projects they never have time to do. Whether it's sitting at a pottery wheel for hours or painting outdoors beneath a canopy of shade trees, this is the ideal time of year to indulge the artistic urge.
Buckhead and its surrounding neighborhoods are home to three arts centers geared toward teaching students how to perfect their styles in a variety of media. Classes, camps and workshops are conducted for kids, teens and adults in a combination of days and weeks. With such an assortment of offerings at hand, there's no excuse for not picking up that paintbrush!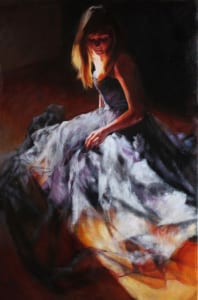 ABERNATHY ARTS CENTER
This facility, part of Fulton County's arts and culture programming, has been part of the local arts scene since the 1970s, when it began as an arts and crafts center. Over the years it adjusted to the needs of the local audience and focused more specifically on the fine arts. Painting is the most popular activity, followed closely by drawing, wheel pottery and watercolors. Classes have also been added in ceramics, jewelry and mixed media.
Sessions fill up quickly with students who have been learning there for 20 years, says Pam Kramer, the arts program coordinator.
"The real draw for people is the home feeling in this place that you notice right off the bat," she says. "It's kept some people—and instructors— coming back for more than 10 years. We have one Saturday session that has had the same students for 20 years."
The center's gallery space hosts about 10 shows each year. Each October, the works of students and instructors are part of the annual Abernathy Artists Market. This summer, kids can sign up for summer camps on animal sculpture, cartooning, printmaking, sewing and more. A new 2-week intensive session pairs teens with local artists to produce a portfolio. Prices generally range from $71 to $101.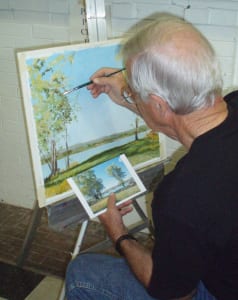 CHASTAIN ARTS CENTER
The city's oldest arts center, housed in Fulton County's former almshouse, offers classes for adults and children in the fine arts. Jewelry-making, printmaking, painting, pottery on the wheel and hand building with clay are among the summer offerings for adults, teens and youngsters from kindergarten through seventh grade. "Our classes are arranged by a different theme each week, and we not only teach how to make art but add a little bit of art history as well," says Director Karen Lowe. "So they also learn about famous artists from the past while they may be working on something similar to that work."
The most popular program at Chastain is pottery, and getting a spot at one of the center's wheels means signing up early for classes. All sessions, including camp programs, are taught by professional artists who participate in two shows each year that highlight their artworks.
Prices vary by the length of the class and materials required, but generally average around $180.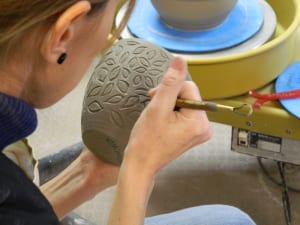 SPRUILL CENTER FOR THE ARTS
Tucked into a former school building, Spruill boasts 10,000 square feet of studios where adults and children can work on a variety of art projects. The space is continuously busy, with evening classes geared toward workers on their way home, weekend classes and summer programs for kids. About 70 instructors lead the programs that have grown in popularity, even through the economic downturn.
"Many of our classes are community groups in a way, with people being in the same class for several quarters, if not decades," says Clare Callahan, Spruill's marketing coordinator. "During the downturn, we found people coming to do something for themselves; we still see people who would rather spend money on learning and having an experience, on taking a watercolor class in place of going out to dinner. It's more enriching."
Ceramics, jewelry and painting are the most sought-after courses. This summer, kids can sign up for a performing arts program that includes a weekly showcase for parents. A variety of specialty camps cover film making, comic book illustration, sculpture, jewelry and sewing.
Prices vary by the workshop and week, but generally range from $80 to $210.
DETAILS:
Abernathy Arts Center
254 Johnson Ferry Road
Sandy Springs 30328
404.613.6172
fultonarts.org
Chastain Arts Center
135 West Wieuca Road
Atlanta 30342
404.252.2927
ocaatlanta.com
Spruill Center for the Arts
5339 Chamblee Dunwoody Road
Dunwoody 30338
770.394.3447
spruillarts.org
STORY: H.M. Cauley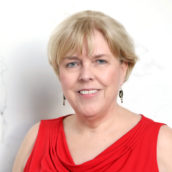 H.M Cauley
Atlanta-based writer and editor contributing to a number of local and state-wide publications. Instructor in Georgia State's Communication department and Emory's Continuing Education division.