May is for margaritas in all their forms!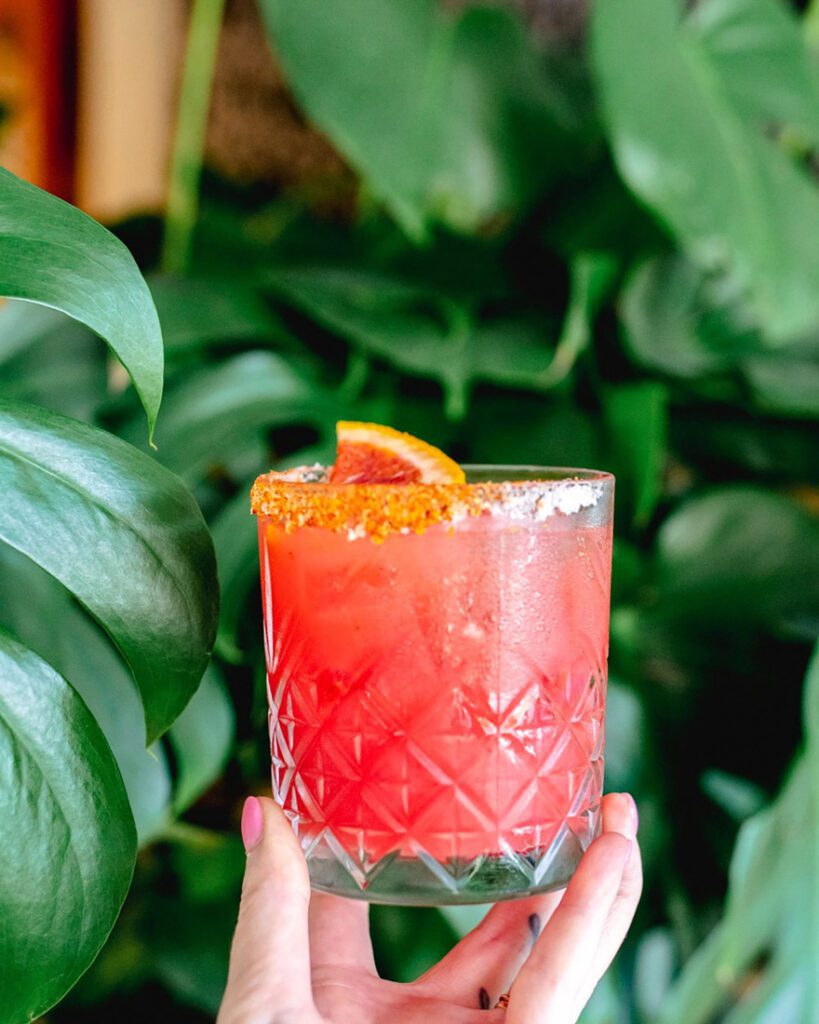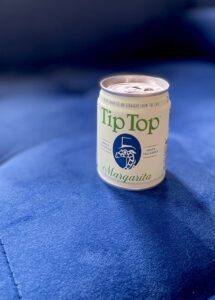 Origin stories for the margarita are as abundant as there are variations of the cocktail. As with most drinks, it is shrouded in folklore. What historians know for sure is that it was invented sometime around the 1940s, and it evolved from a classic Daisy, the family of drinks made up of a base spirit, citrus and simple syrup, and served ice cold. "Margarita" is Spanish for "daisy."
Fast forward to today, and research from NielsenIQ.com indicates that the margarita is the most popular cocktail in the United States. The basic recipe calls for tequila, lime juice and orange liqueur, shaken and often served in a glass rimmed with salt. The eponymous glass is a variant of a coupe, stemmed with a curvy bowl.
But why be basic? This is probably what Mariano Martinez thought when he invented the first frozen margarita machine in 1971. He made the beverage even more refreshing in the form of tiny, blended ice beads transporting all the bright and tangy flavor, ready in a flash.
Seek out El Azteca for exceptional frozen margaritas with seasonal flavors. (The menu has up and on-the-rocks beauties, too.) A sizzling platter of fajitas strikes a perfect balance with a margarita in slush form, especially with flavors such as mango or guava.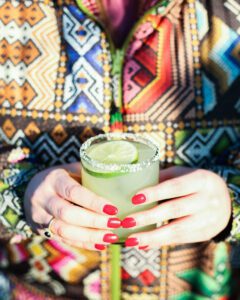 Chido & Padre's aims to transport diners to the vibrant city of Oaxaca by immersing them in the rich flavors, libations and color of Mexico's heartland. Their Blood Orange & Chili Spice margarita shakes together chili-infused Jimador Blanco tequila, lime juice and fresh- squeezed blood orange juice. Tequila isn't the only agave spirit in the margaritas. Mezcal makes for a bolder, smokier variation. It's intriguing in the sweet-tart and ruby-hued smoky hibiscus margarita with Xicaru Silver Mezcal, fresh lime juice, hibiscus syrup and orange zest.
Two Atlanta companies have perfected the balance of the simple, three-ingredient recipe that's ready to drink in 100ml steel cans. The Real Lime Juice margarita (55 proof) from Post Meridiem Spirits lists "silver tequila, orange curacao and 100% real lime juice" as ingredients. Tip Top Proper Cocktails' (52 proof) margarita reads "tequila, lime juice, orange liqueur." Both taste like a restaurant version with the pop of a top poured over ice. Fake it with a lime wedge for garnish. It's a revelation to "mix" a cocktail on the beach, at the pool or as a passenger on a boat.
If you are mixing up a pitcher or two of margaritas for the crew on your home turf and want a more natural tasting mixer than those syrupy bottled versions, Marlow's Tavern is here to help. Beverage Director Rick Blumberg gave us his easy sour mix recipe. All you need for a party pleaser is a large Mason jar and a few ingredients. Cheers!
Marlow's Tavern Sour Mix
INGREDIENTS
4 lemon peels without pith
5 lime peels without pith
1 cup granulated sugar
1 cup lemon juice
1 cup lime juice
1 cup water
INSTRUCTIONS
Place lemon and lime peels in a Mason jar. Add sugar and refrigerate for 24 hours, shaking occasionally. Add water and shake until all of the sugar is dissolved. Add lemon and lime juice and shake to blend. Strain into a clean Mason jar. The mix has a one-day shelf life with juice and three days boiled as a syrup and refrigerated. For a margarita, shake together 2 ounces of sour mix with 1½ ounces tequila. Shake with ice and strain.
CHIDO & PADRE'S
chidoandpadres.com
@chidoandpadres
EL AZTECA
elaztecaatlanta.com
@elaztecaatlanta
MARLOW'S TAVERN
marlowstavern.com
@marlowstavern
POST MERIDIEM
postmeridiemspirits.com
@postmeridiemspirits
TIP TOP PROPER COCKTAILS
tiptopcocktails.com
@tiptoppropercocktails
Angela Hansberger
Drinks columnist at Simply Buckhead. Food, spirits, and culture writer.